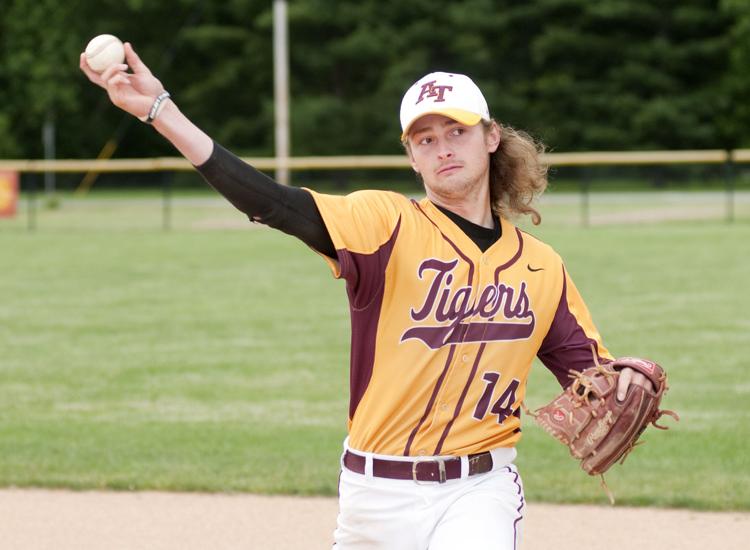 When Trey goes, we go," Alexandria baseball coach Jeff Closser said earlier this season.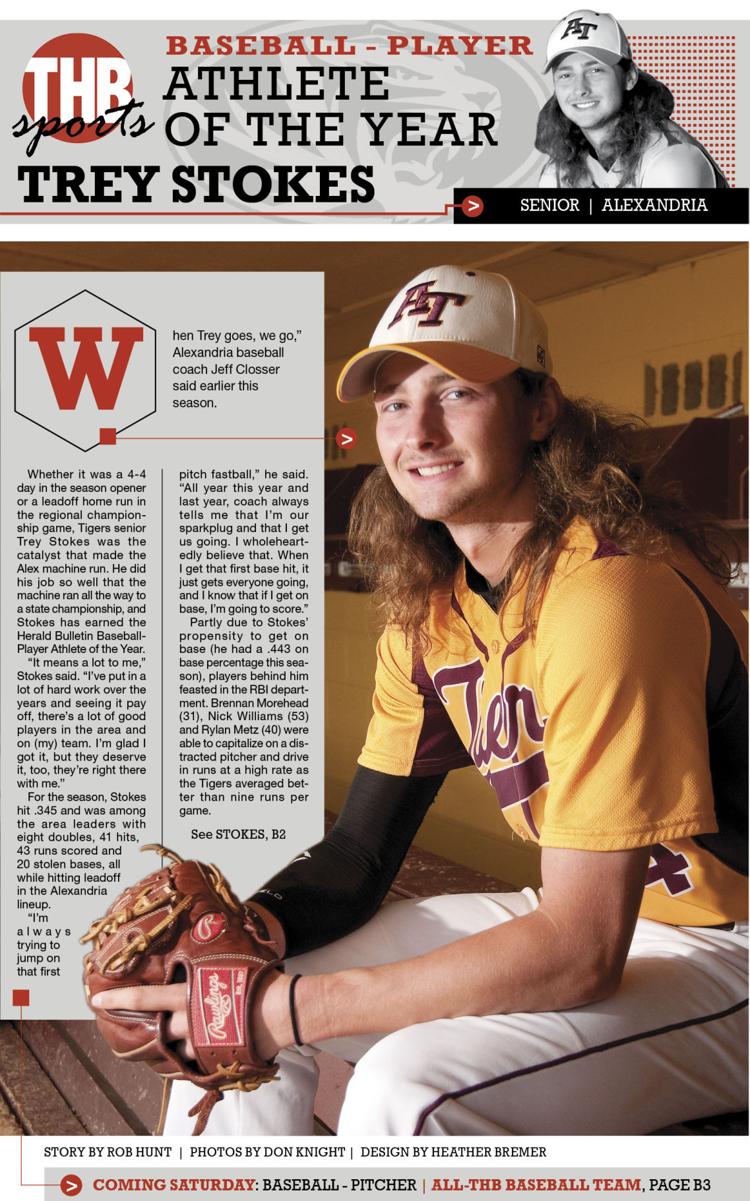 Whether it was a 4-4 day in the season opener or a leadoff home run in the regional championship game, Tigers senior Trey Stokes was the catalyst that made the Alex machine run. He did his job so well that the machine ran all the way to a state championship, and Stokes has earned the Herald Bulletin Baseball-Player Athlete of the Year.
"It means a lot to me," Stokes said. "I've put in a lot of hard work over the years and seeing it pay off, there's a lot of good players in the area and on (my) team. I'm glad I got it, but they deserve it, too, they're right there with me."
For the season, Stokes hit .345 and was among the area leaders with eight doubles, 41 hits, 43 runs scored and 20 stolen bases, all while hitting leadoff in the Alexandria lineup.
"I'm always trying to jump on that first pitch fastball," he said. "All year this year and last year, coach always tells me that I'm our sparkplug and that I get us going. I wholeheartedly believe that. When I get that first base hit, it just gets everyone going, and I know that if I get on base, I'm going to score."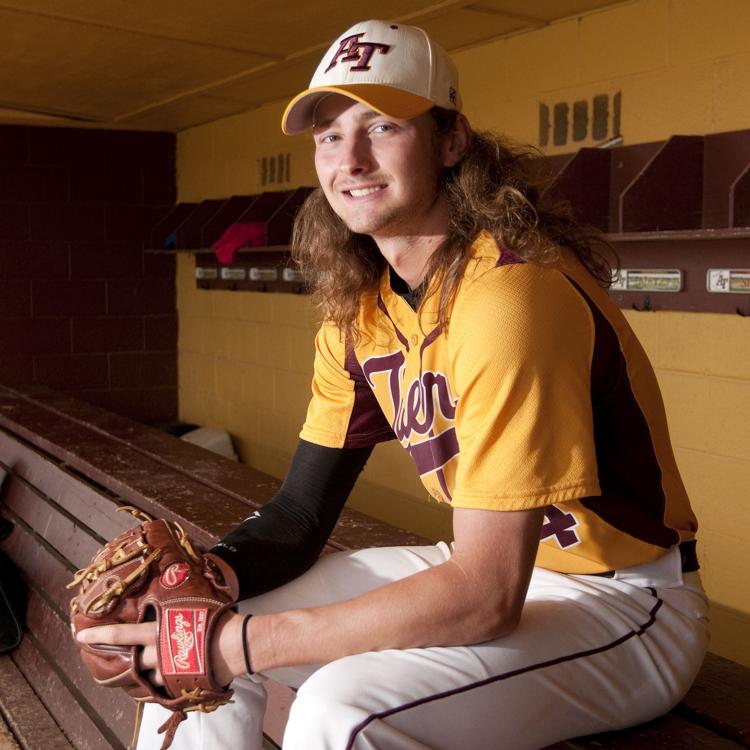 Partly due to Stokes' propensity to get on base (he had a .443 on base percentage this season), players behind him feasted in the RBI department. Brennan Morehead (31), Nick Williams (53) and Rylan Metz (40) were able to capitalize on a distracted pitcher and drive in runs at a high rate as the Tigers averaged better than nine runs per game.
Although a late-season slump brought his overall average down, Stokes rebounded with a big postseason.
It started with a 3-RBI game against Taylor in the sectional final. Then Stokes was 1-4 with three stolen bases in a 6-2 regional semifinal win against Delphi, before leading off the championship game with a home run and driving in four runs in a 3-4 performance as the Tigers defeated Wapahani and advanced to semistate.
"I knew I had to step it up and do my job or else I was going to lose that spot and I didn't want to do that," Stokes said. "The guys were counting on me and I knew I had to produce."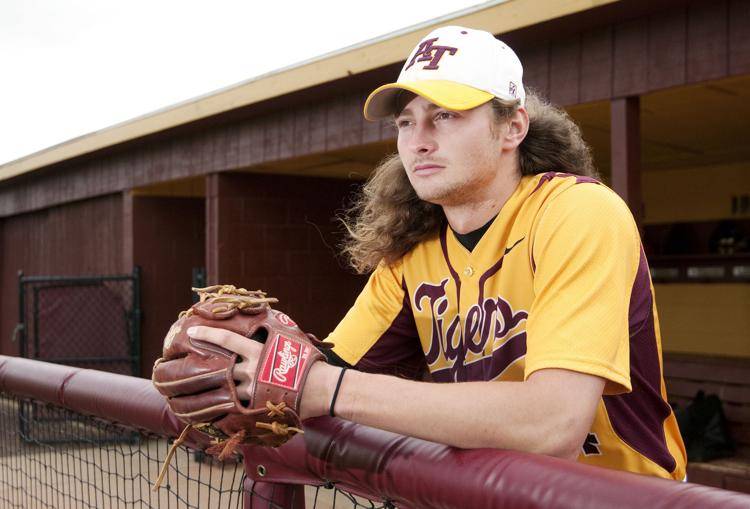 Stokes, who will play at IU-Kokomo next season and study criminal justice, was named a North-South All-Star this year. He looks forward to seeing his name and jersey hanging on the Alex wall of fame in the near future.
"There's a lot of players who have come through Alex that are phenomenal players," he said. "That means a lot to me to be named to that.
"Ever since I was a freshman, I wanted my jersey on that wall," he added. "And now it's happening."