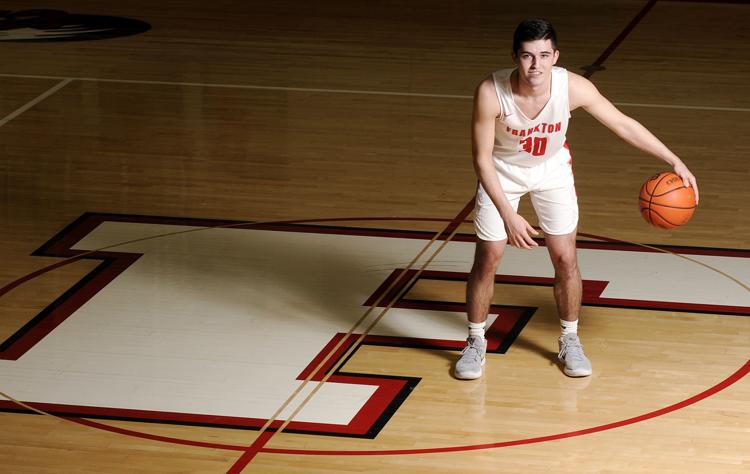 The younger brother of two 1,000-point-scoring sisters, Kayden Key had large shoes to fill when he came to Frankton High School as a freshman.
Four years, nearly 1,700 points and multiple championships later, Kayden has more than stepped out of that shadow. This season, he was at his best when his team needed him the most, earning the 2019 Boys Basketball Athlete of the Year.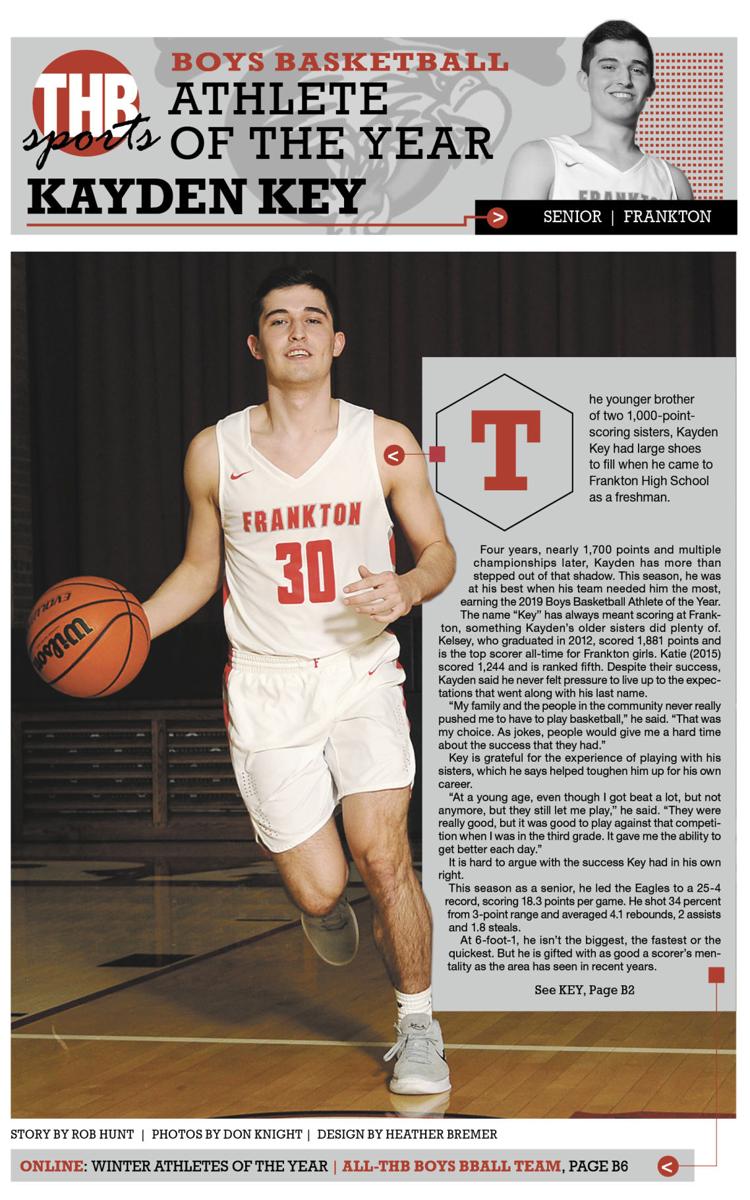 The name "Key" has always meant scoring at Frankton, something Kayden's older sisters did plenty of. Kelsey, who graduated in 2012, scored 1,881 points and is the top scorer all-time for Frankton girls. Katie (2015) scored 1,244 and is ranked fifth. Despite their success, Kayden said he never felt pressure to live up to the expectations that went along with his last name.
"My family and the people in the community never really pushed me to have to play basketball," he said. "That was my choice. As jokes, people would give me a hard time about the success that they had."
Key is grateful for the experience of playing with his sisters, which he says helped toughen him up for his own career.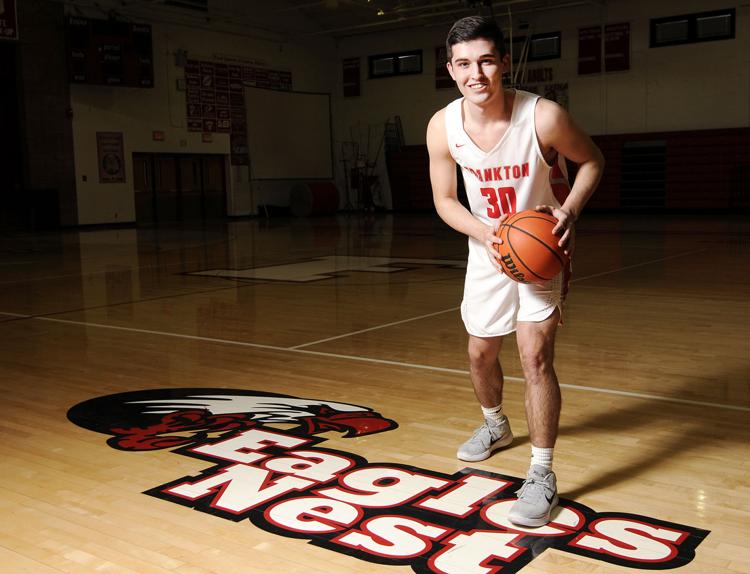 "At a young age, even though I got beat a lot, but not anymore, but they still let me play," he said. "They were really good, but it was good to play against that competition when I was in the third grade. It gave me the ability to get better each day."
It is hard to argue with the success Key had in his own right.
This season as a senior, he led the Eagles to a 25-4 record, scoring 18.3 points per game. He shot 34 percent from 3-point range and averaged 4.1 rebounds, 2 assists and 1.8 steals.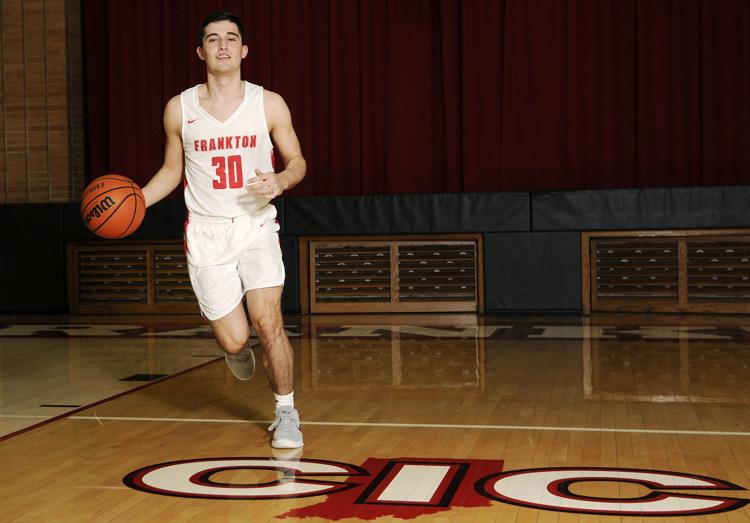 At 6-foot-1, he isn't the biggest, the fastest or the quickest. But he is gifted with as good a scorer's mentality as the area has seen in recent years.
"I think (Coach Brent) Brobston helped by putting me in good positions to score," Key said. "But, I just tell myself, 'This shot is going in the basket'. Mentally, I tell myself that I can do it and find a way."
That mindset was on full display at the regional in March, when Key scored seven straight points at the end of the third quarter against Wabash, helping the Eagles overcome a deficit and take a four-point lead into the final period, a game Frankton won by three. In the regional championship game that night, he scored a career-high 41 points as the Eagles dropped Covington to move on to semistate.
"When things weren't going (well), just being the type of player I am, I want to kind of flip a switch for my team," Key said. "I didn't want to lose, I just want to do whatever I can do to help the team win."
Although the team lost to eventual state champion Andrean at semistate, Key's own legacy was firmly cemented. In his career, he scored 1,692 points (second among Frankton boys), posted a career 84-24 record, won two sectionals and regionals, a semistate and state, three CIC titles with a 27-1 career record, and was part of Frankton's first boys basketball Madison County championship.
"(My legacy) is just hard work, wanting to be in the gym and get better each day," Key said. "That's the legacy I want people to remember about me."