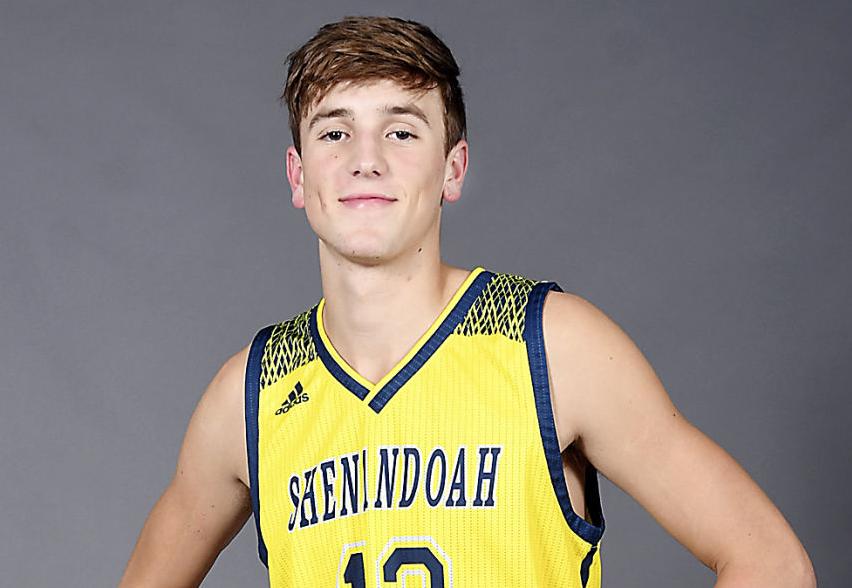 It can be easy to spot how committed an athlete is to their sport. It can be measured in hours spent in the gym to better themselves, how solid they are in fundamentals and the passion with which they play.
And in an area where basketball is played with passion by everyone, Shenandoah junior Andrew Bennett stood above the rest and earned the 2020 THB Sports Boys Basketball Athlete of the Year award.
"This is a very high honor to me," Bennett said. "I played against a lot of really good athletes and basketball players this year, so to receive something like that means a lot."
Bennett led the Raiders to a 23-2 record and a sectional championship before the remainder of the IHSAA tournament was canceled due to the coronavirus pandemic. He averaged 15.7 points, 5.9 assists and 2.6 steals per game to lead Shenandoah and added 4.3 rebounds. He shot 36% from3-point range, 83% at the free throw line and 56% from 2-point range and posted two double-doubles from his point guard position.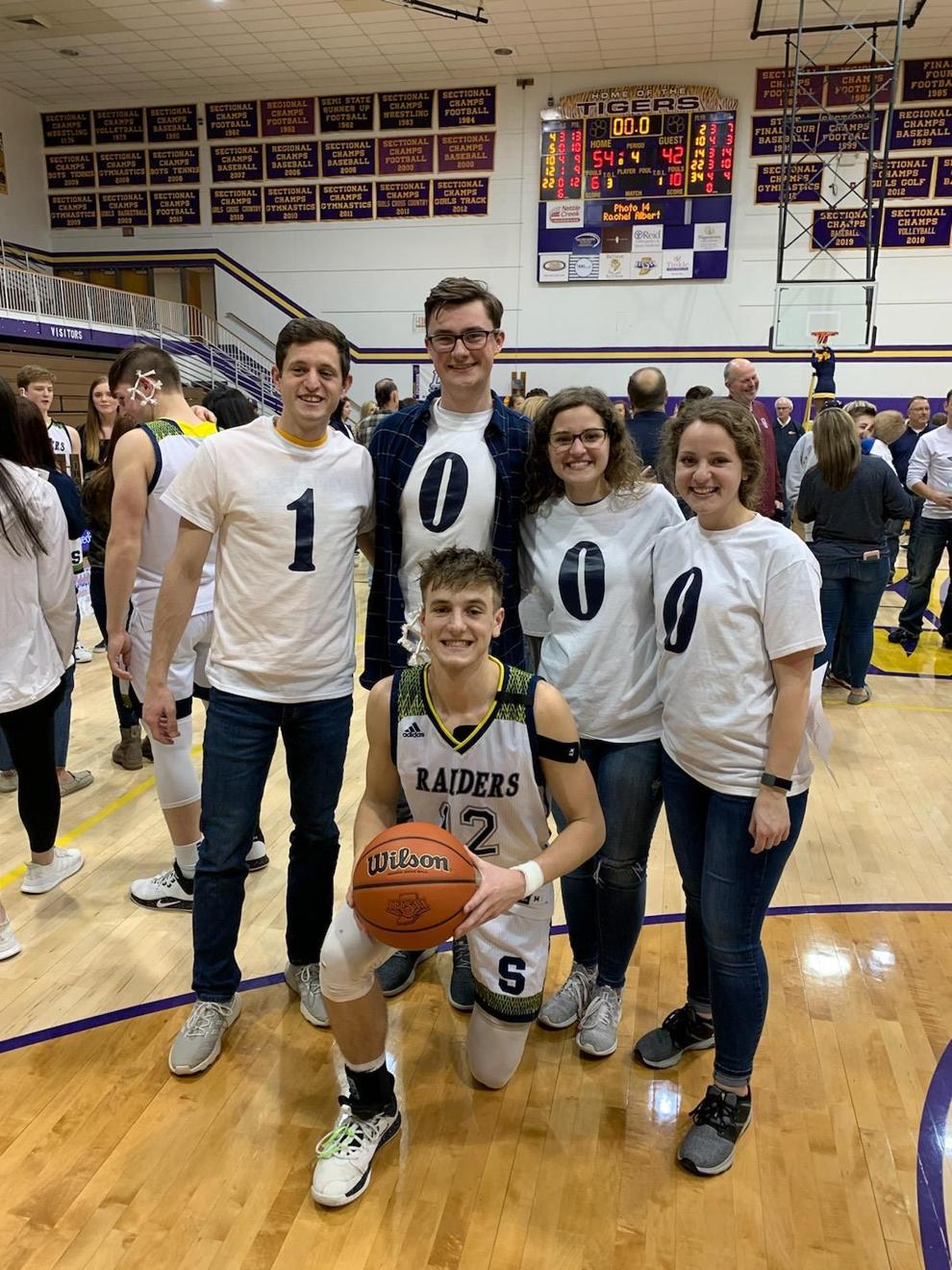 He joined the 1,000-point club in a sectional championship win over Northeastern, in what turned out to be the final game of the season.
He credits his teammates — including two that join Bennett on the All-Area First Team — with helping him win this award.
"In the end, all those assists wouldn't be finished without great kids finishing around the rim, like Kam (Graddy) and Jackson (Campbell), and great kids getting me open with screens and passes," Bennett said. "Jake (Kinsey) and Kaden (McCollough) set up really well, it's a very valuable and high honor award, but you can't do it alone. I've got a lot of good teammates around me who trust in me."
Bennett takes care of the ball — as evidenced by his 1.5 turnovers per game average — in addition to his great court vision. This is an aspect of the game he credits to growing up with a coach for a father (Shenandoah assistant Joe Bennett) and an older brother (Indiana University track redshirt sophomore Aaron Bennett) who is also a great athlete.
"Ever since I was younger, I always had a basketball in my hands," Andrew said. "I looked up to my brother a lot, he's a great runner now, but he was really good at basketball. I was younger so I looked up to him and I think every little brother wants to be like their big brother someday. I thought, 'Wow, I want to be just as good as him, maybe even better.'"
Bennett says he has received some recruiting contacts and is in no rush to commit to college, but he would like to make that decision before the 2020-21 season begins. A higher priority is to make himself an even better basketball player before his senior season.
"Probably my outside shooting, it wasn't terrible, I think it was 30-some percent," he said. "But me and my dad and coach (David McCollough) have talked, and we want it somewhere in the mid 40s to high 40s. That just comes with repetition and hard work, how much I want to get in the gym."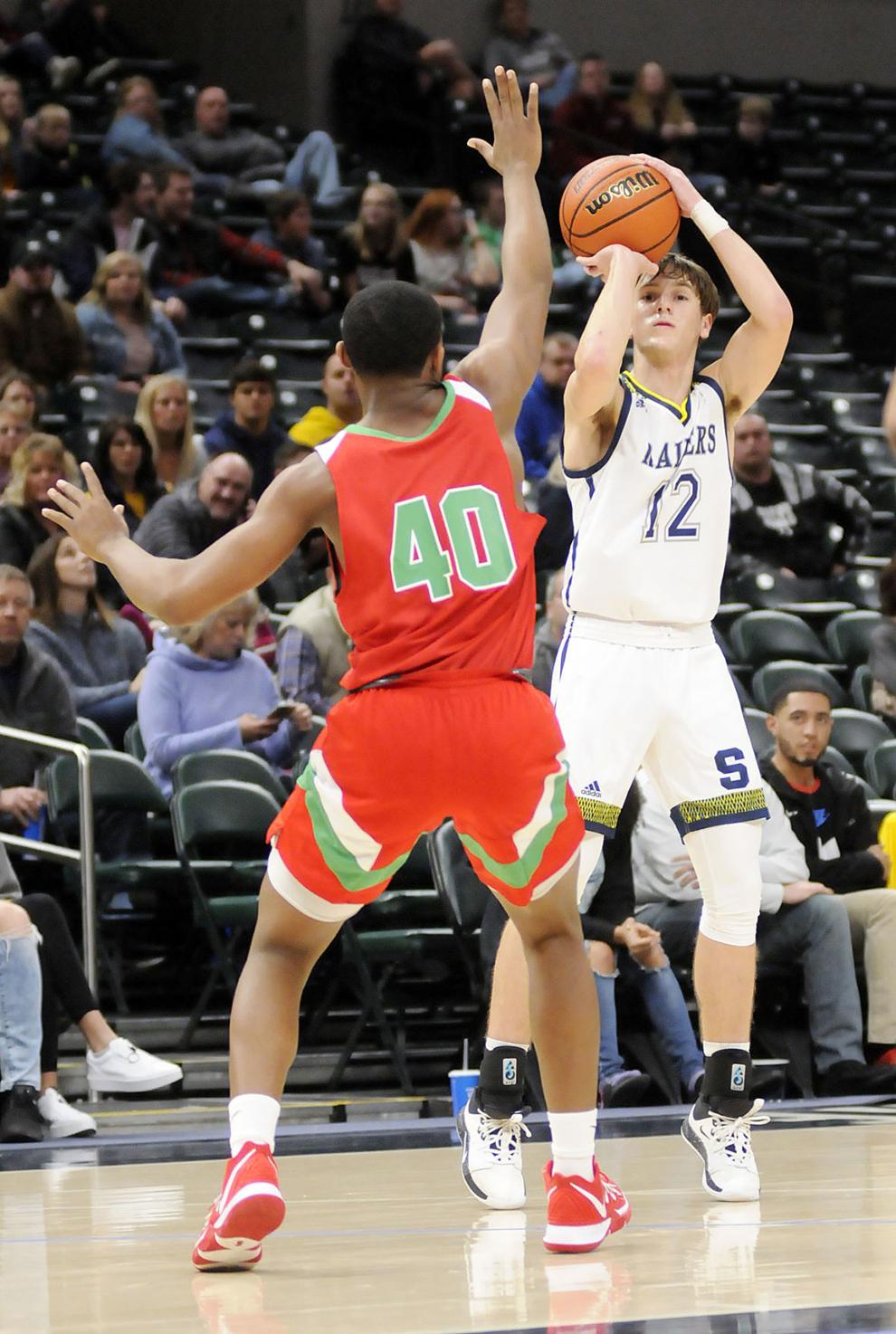 After reaching semistate last season, the dream of advancing to the state finals was derailed this year by an invisible opponent. Bennett said this year's disappointment has been tougher to cope with because it is out of his control, but says it will serve as additional motivation for his senior year.
"First and foremost, when we look at basketball as a team, we want to win a state championship and that's our goal," he said. "But, the No. 1 thing that comes before all that is having good relationships with each other and knowing that we've got each other's backs. It's a sport, we're playing it because we want to have fun.
"Our next priority is winning a state championship and doing whatever we can to do that," he added.