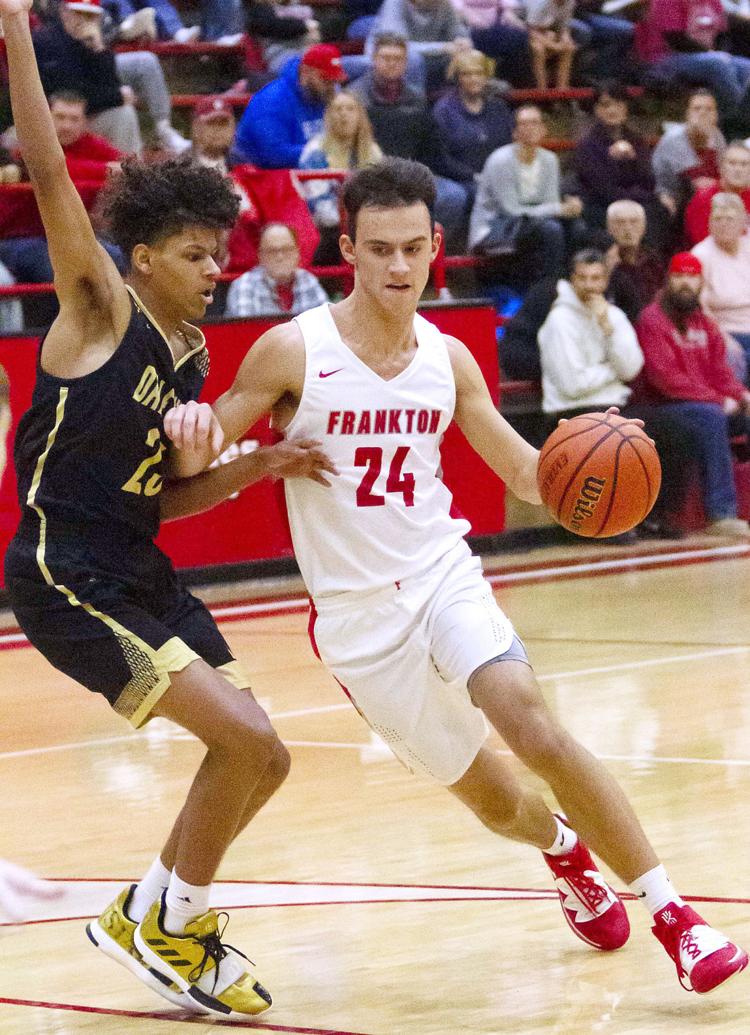 In his first start for the Frankton Eagles, Ayden Brobston made it clear his junior season would be much different than his first two years, when he was typically relegated to minimal minutes.
That night against Taylor, Brobston poured in 15 points and broke the school record with 23 rebounds for the first of his nine double-doubles on the season.
And, after two seasons of less than two minutes played per game, Brobston's junior campaign earned him the 2020 Boys Breakout Athlete of the Year Award.
As a freshman, Brobston averaged less than a minute per game and barely two minutes per game as a sophomore.
But, when he finally got his chance to play, he made the most of the opportunity.
Brobston led the Eagles in rebounding at 8.8 per game and blocks at 1.3 per game and finished with a 13-point scoring average. He helped lead Frankton to a 14-11 record.
Brobston also showed a flair for playing well on the biggest stages.
In a December one-point loss to eventual sectional champion Wapahani at Bankers Life Fieldhouse, he posted one of his double-doubles with 17 points and 10 rebounds and nearly won the game, but his shot at the buzzer rolled around the rim before falling out.
In three Madison County tournament games against Lapel, Anderson Prep Academy, and Liberty Christian, Brobston averaged 20 points and 10 rebounds.
He earned second team All-THB, and his season was noticed statewide as well. For his efforts, Brobston was Honorable Mention Underclass All-State and was named First Team All-CIC.