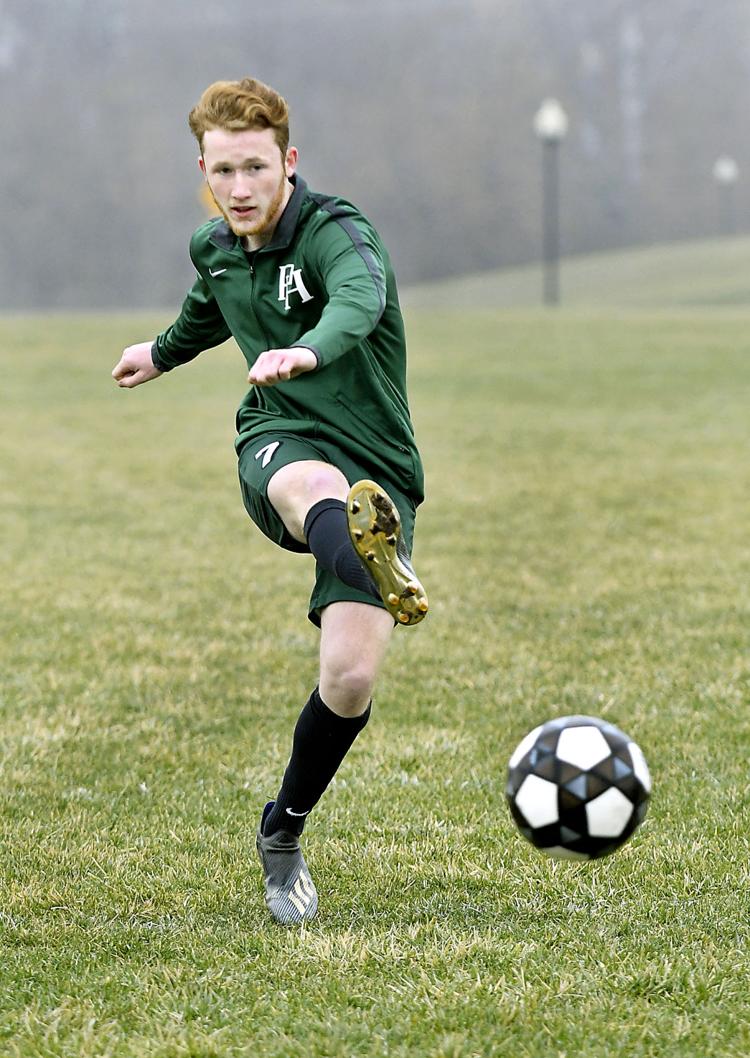 Brennan Jones appeared poised for stardom as a Pendleton Heights junior in 2018. Coming off a promising five-goal season, he was well positioned to become a leader for the Arabians' boys soccer team.
Then fate intervened.
Prior to the season, Jones was diagnosed with thoracic outlet syndrome. He underwent successful surgery to correct the condition but could not participate in sports for eight months – wiping out his soccer campaign.
Jones returned with a vengeance in 2019, scoring 10 goals – the most in the program since Austin Kepner's 19 in 2015 – and adding six assists en route to THB Sports Boys Soccer Athlete of the Year honors.
During the fall, Jones told THB Sports his rehabilitation break proved to be a blessing in disguise.
"Actually, having that off season helped me quite a bit," he said. "I was able to lift, and I got a lot stronger and faster and added some weight. I was able to work on some things that I couldn't work on during the season, some technical things. My left foot got way better for shooting."