After what he had deemed to be disappointing state finals finishes the past two seasons, Lapel's Luke Combs approached his senior season by setting aside all lofty expectations, including his own.
With the pressure to win a state championship behind him, Combs placed third at the finals, earning All-State honors and a second consecutive THB Sports Boys Cross Country Athlete of the Year Award.
"Last year, I was obviously very happy to win this award," Combs said. "But, at the same time, I was very disappointed with my state performance just because I was hoping for so much more. This year, I went into the season trying not to have any expectations and trying not to put any extra pressure on myself to meet those expectations that would define a great season. Coming away with a third-place finish, I think any senior would like to win the state championship, but the field was great and I think even though I finished third, there were a lot of great guys in that field."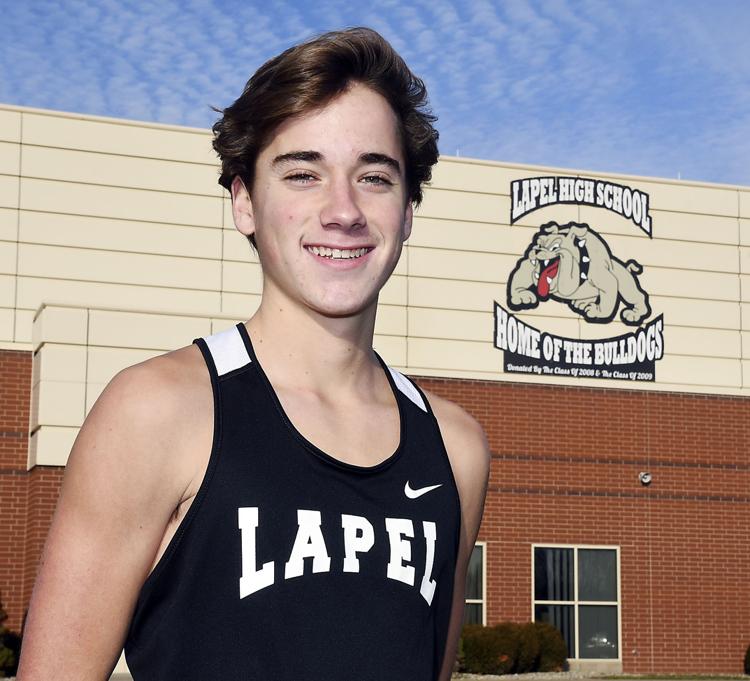 The pace being set early on at Terre Haute was slower than Combs would have liked. He led on multiple occasions, including the final mile. But a pair of runners who are noted for being strong finishers passed him in the final turn and held him off over the final 800 meters.
"I was kind of hoping the first part of the race would have been a little quicker than it was," Combs said. "I think that slow pace allowed for more people to be in the race at the end. I could very well have gone out and made it a faster race, but at the same time, it's hard to lead a state championship run from the very beginning."
This was Combs' second third-place finish at the state level during the 2019 calendar year, having also accomplished the feat in the 1,600 meters at the 2019 state track finals. He says both are special for different reasons.
"I think I was a little more satisfied with my track performance because I was a junior and I'd never been All-State before," Combs said. "And that first All-State is really special. But, at the same time, some kids in track run the 3,200 and some run the 1,600, but in cross country we all run the same distance, so it's still very special."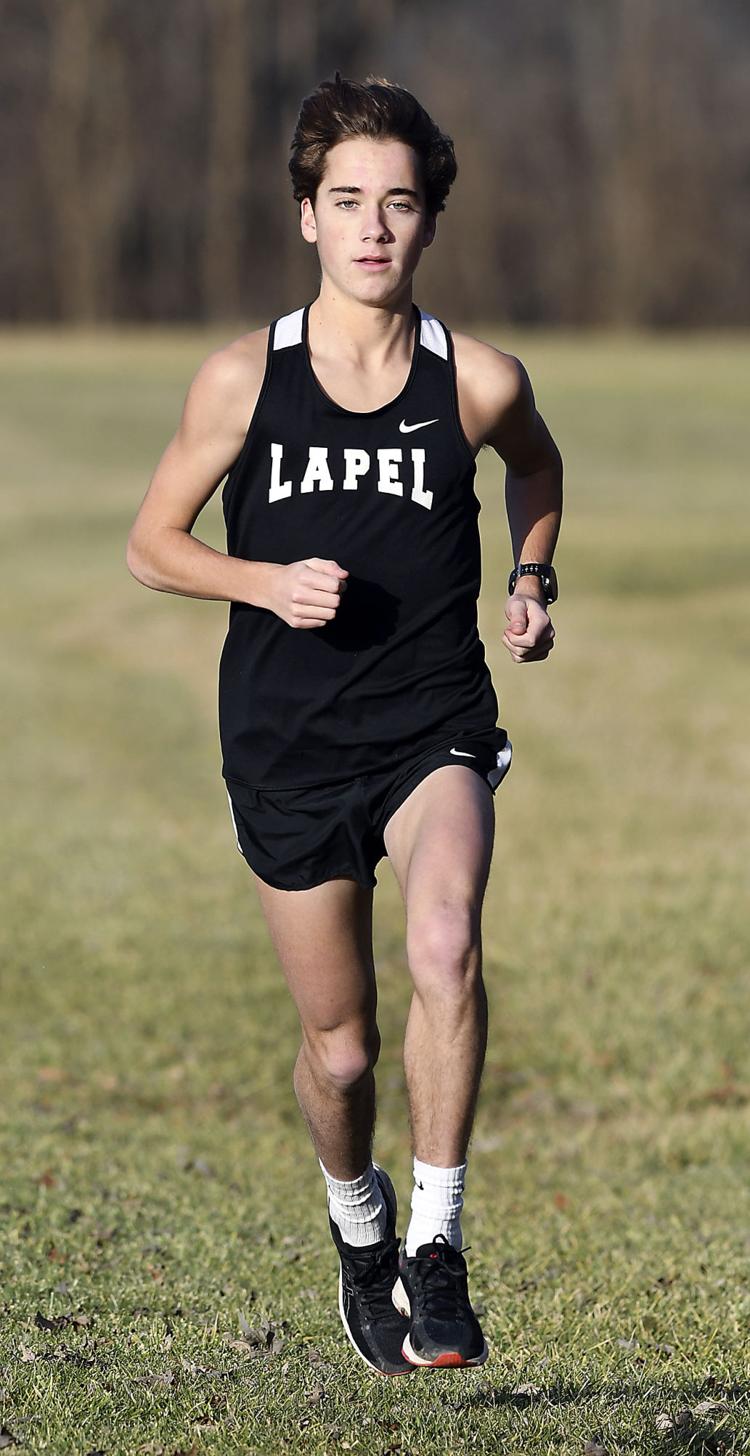 His state finals finish puts a cap on a brilliant cross country career at Lapel. During his run for the Bulldogs, he was a three-time champion of the Madison County meet, Arabian Roundup and sectional; a two-time regional champion; three-time state qualifier and, earlier this year, ran the then-fastest time in the state (14:56.2) at the Flashrock Invitational.
"(Flashrock) was super special," he said. "I went in not even thinking I would win, but to run that time, I was just at a loss for words. I was more surprised than anyone else."
His times and his accomplishments will render Combs the title of "Greatest Cross Country Runner" in Lapel's history, a crown he is proud to wear, but he will be even more proud when his career is exceeded someday.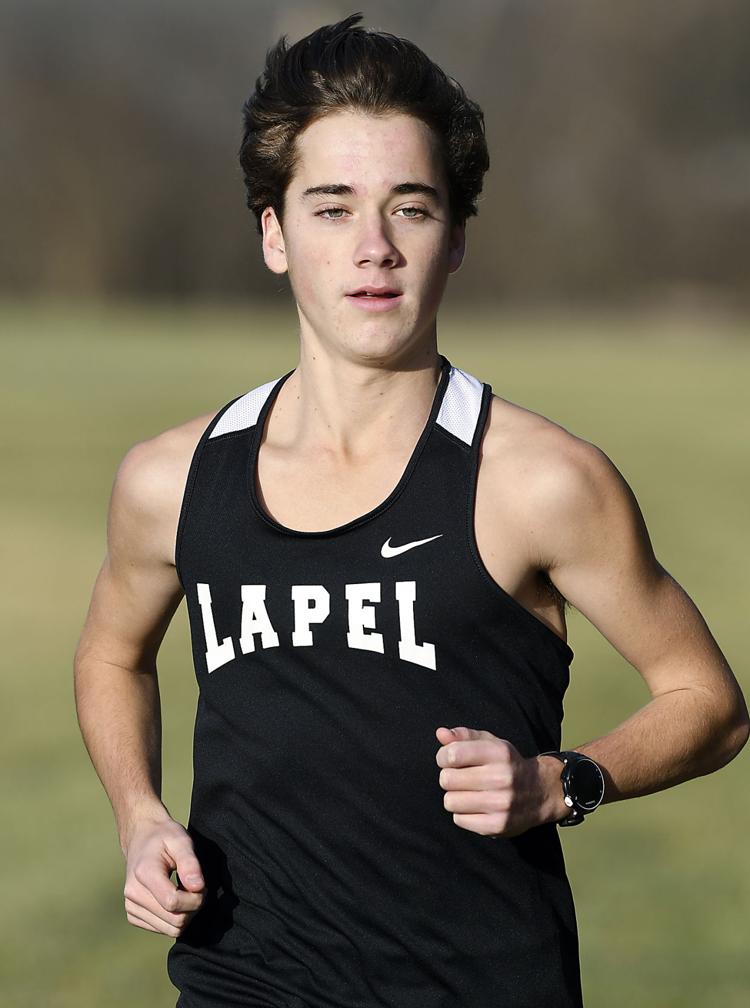 "I think any athlete that walks away from their sport being looked at as the greatest, that's an awesome feeling," he said. "That's also a good way to know that the hard work has paid off.
"As far as a legacy goes, I hope that when I'm out of school, someone else or maybe a couple people step up and take that role of continuing the tradition that myself and my teammates have made over these four years," Combs added.
The son of Daniel and Angie Combs, Combs recently announced that he will be continuing his athletic and academic careers at the Air Force Academy, where he plans to study computer science.