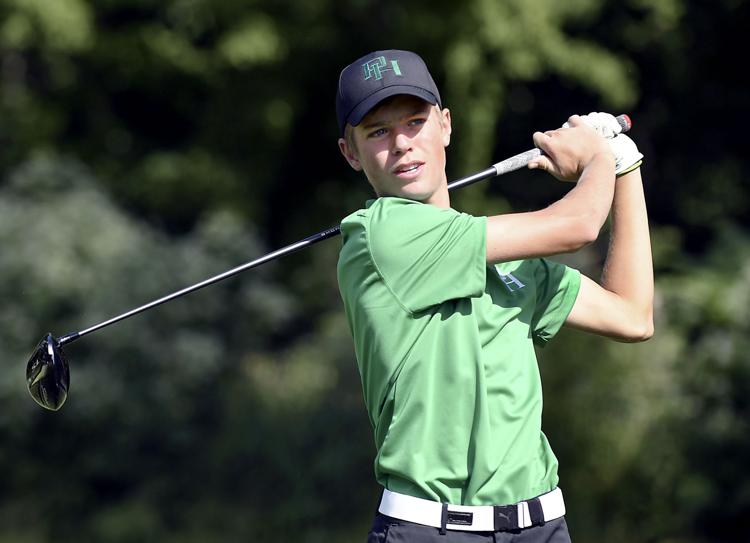 The 2019 golf season as a whole was a good metaphor for the game itself with regards to the reigning golfer of the year.
Austin Davis had his ups and downs on the course this season, but at the end of the year, the Pendleton Heights junior showed improvement from his sophomore campaign, and his consistency has been rewarded with a repeat turn as the Herald Bulletin's 2019 Boys Golf Athlete of the Year.
Davis showed marked improvement at sectional, where he bettered his sophomore score by seven strokes. While his 83 at Purgatory was two shots shy of advancing to regional, it was tied with Lapel's Logan McAtee for the best round by an area player. He says he learned from his mistakes of last year to improve this year.
"Mainly, (I didn't) give up on it," Davis said. "Last year, I shouldn't have shot what I shot. Physically, I was hitting the ball the same … I got behind early and gave up hope. I felt like I left a lot of strokes out there, like I always say. Woulda, coulda, shoulda, but 83 was close to what I was shooting in the practice rounds."
A laid-back, soft-spoken young man, Davis definitely has plenty of competitive fires burning within. But his outwardly serene demeanor has served him well in playing the game of golf.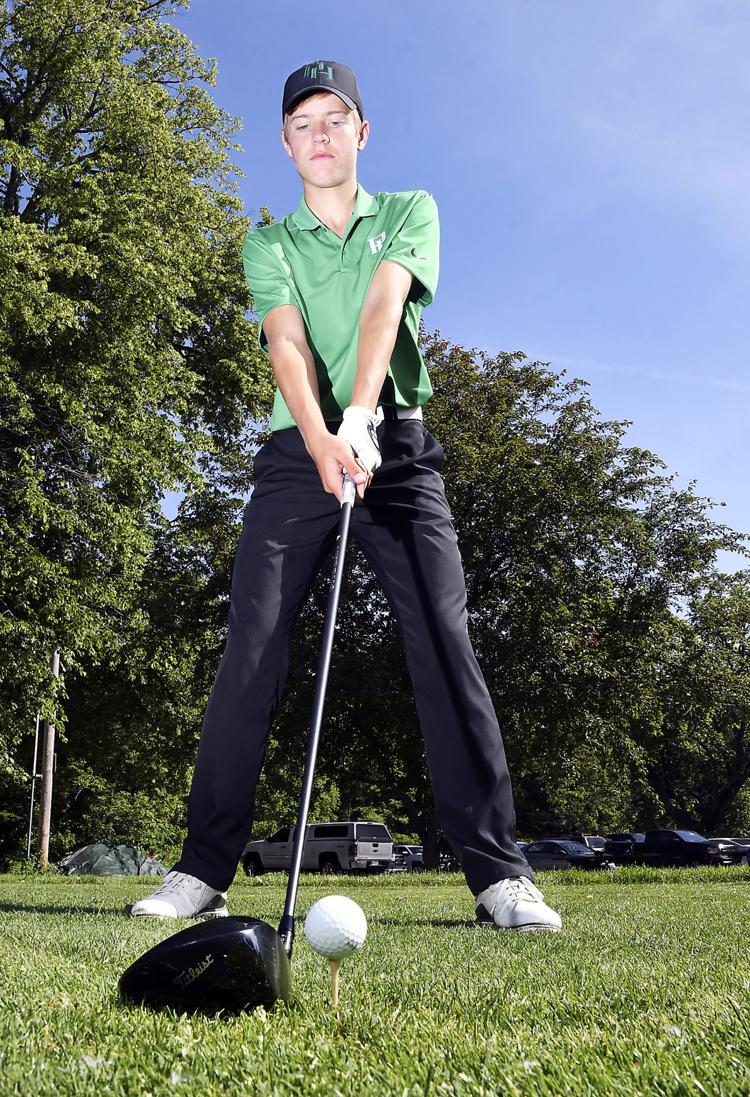 "I've always been competitive growing up, especially with basketball," he said. "Everything was always a competition and that didn't stop with golf. I've always been competing with my dad (PH boys golf coach Scott Davis) to try to get better. It's kind of hard, sometimes you have to suppress that competitive nature … in golf. Not necessarily pulling back or not trying your hardest, but trying to contain your emotions."
Earlier in the season at the Madison County Tournament at Walnut Creek, Davis found himself tied for the lead after 18 holes with Corbyn Carroll, also from Lapel. Although he eventually lost out on medalist honors to Carroll in a playoff, Davis was happy that he was even in a position to compete for the title.
"That round could have been a lot better," he said. "I drove the ball really poorly. I was proud of the way I scrambled, I don't know what the percentages were that day, but it was a lot. I had a stretch of 10 or 11 pars, and that kept me close to where I needed to be."
After finishing second in the Hoosier Heritage Conference tournament as a sophomore, Davis did not play well this year and missed out on all-conference honors. He is using that disappointment as motivation to improve for next season.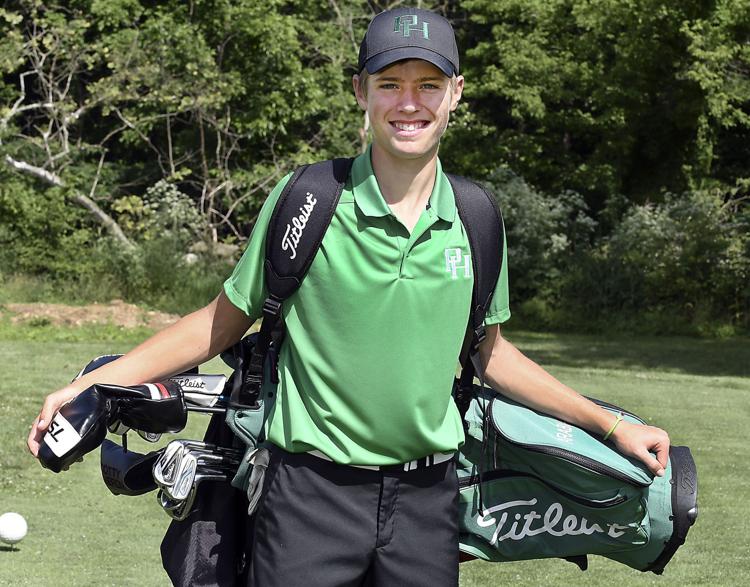 "I'm ready to get back to the top next year," he said.
In order to do that, Davis is looking to settle on a consistent golf swing after making several in season adjustments this year.
"I want to settle on my swing and grooving it to be the most consistent I can be," he said. "That's going to be big for next year."