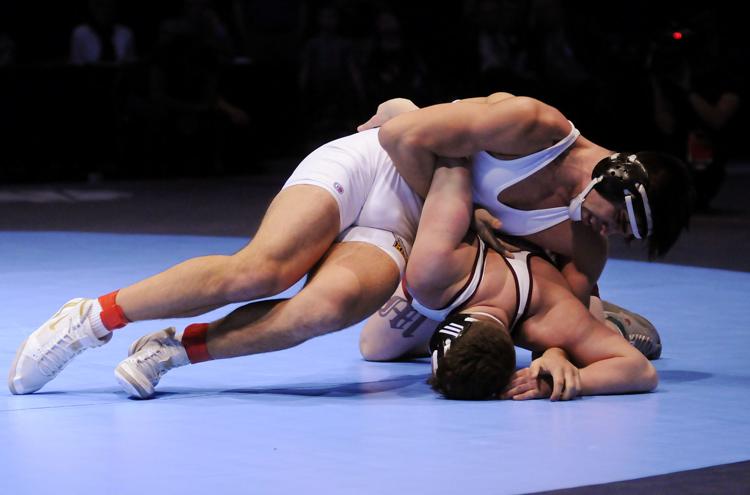 Silas Allred was lauded as he piled up athletic accomplishments during his career. He was a three-time state wrestling finalist, a two-time undefeated state wrestling champion and among the top five in the nation at his craft.
On Tuesday, he added the THB Sports Mental Attitude Award to his growing list.
Twice during his high school career, injuries threatened to derail Allred. Yet, he has never hung his head or felt sorry for himself, instead leaning on his faith to continue reaching for the stars.
"It's really given me perspective because, in life, we can't take anything for granted because we don't know what tomorrow might bring," Allred said. "You have to cherish every moment."
Also during 2019, Silas's father, Eric Allred, received a devastating diagnosis of Amyotrophic Lateral Sclerosis (ALS), a degenerative muscle disease with no cure.
"It's a progressive disease and it's hard, every day brings us more challenges," he said earlier this year. "But, as a family, we'll face these obstacles head on because there is no way around it."
Allred is looked up to, and he does not intend to let those around him down.
"As a leader in this community, I know that people are watching me," Allred said. "There are little kids watching and see me as a role model, even though I may not know who they are, they know who I am. That's something I don't take lightly, I want to set a good example."