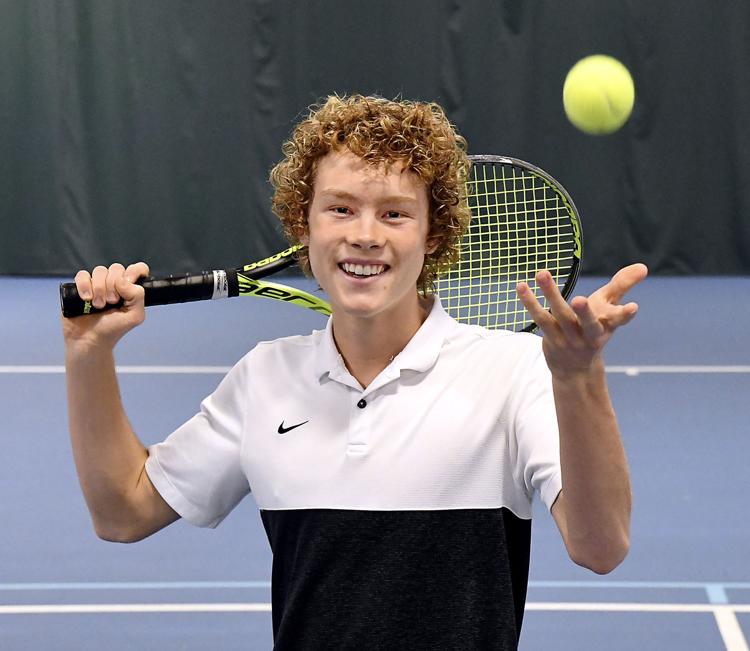 Jesse McCurdy made a habit of making athletic history during his time at Lapel, having graduated as the school's all-time winningest tennis player and the first Bulldog to advance to the state singles tournament finals.
He also made Lapel history in the classroom.
After finishing as the school's co-valedictorian and becoming the first Lapel student to be awarded the National Merit Scholarship, McCurdy has earned the 2020 THB Sports Award for Boys Scholar Athlete.
McCurdy graduated with a 4.26 GPA and, in addition to tennis, also ran cross country and track, was involved in show choir, and was a part of the National Honor Society and the Spanish Club.
In addition to the National Merit Scholarship — which is awarded to the top 1% of the nation's students — McCurdy also was awarded the Carolyn Bolles Scholarship from Community Hospital and was named an Academic Regional All-Star.
McCurdy never lost to a Madison County opponent.
McCurdy will study biochemistry and Spanish while playing tennis at Calvin University this fall.
He plans to then attend medical school with an eye toward a career as a pediatric oncologist.