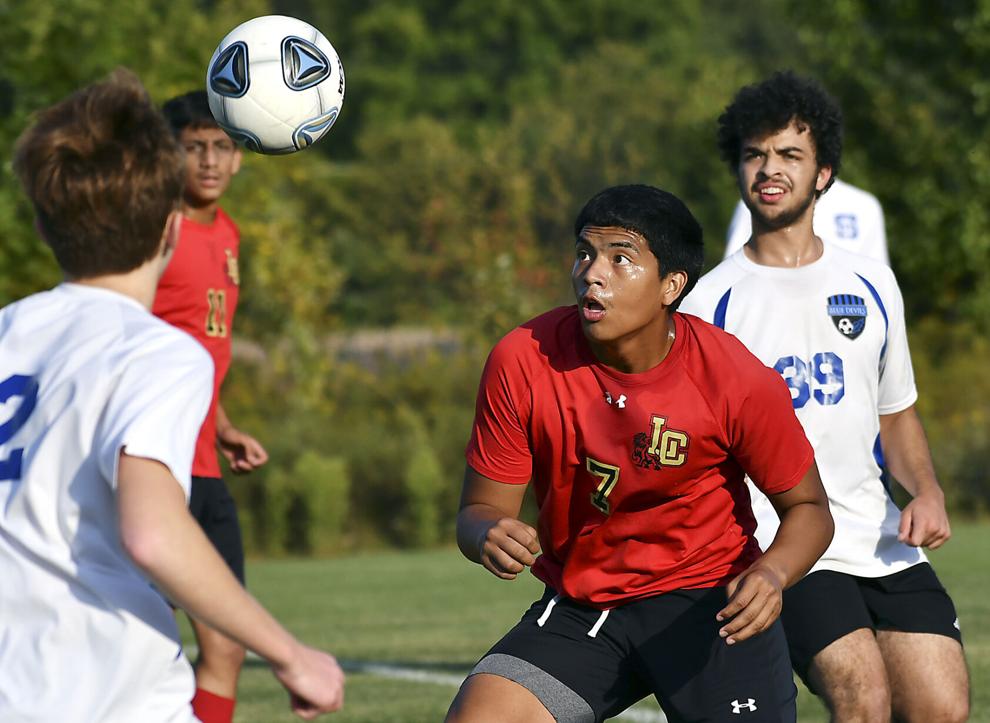 For the second consecutive year and the third time in four years, the Liberty Christian soccer team won a sectional championship.
And for the third time in as many title runs, it was a different player leading the way offensively. In 2020, it was senior Josh Cabello, who scored a program record 21 goals and has been named the THB Sports Boys Soccer Athlete of the Year.
Cabello had never been a prolific scorer for the Lions before his senior season. But, with him and many teammates playing new positions this year, he credits time spent working over the summer with helping build chemistry and laying the groundwork for the season he would eventually enjoy.
"We spent more time together as a team, even if it wasn't a regular team practice," he said. "We just got together and made sure we all had fun."
Scoring at a high level may be new to Cabello, but the sport is not. Cabello has been playing the game his whole life.
"I remember back in preschool, I was always taller than most," he said. "My brother (Elias) played at a camp at IPFW and it was supposed to be for first- and second-graders, but I was so big they put me in there. That's when I knew this was a sport I really loved."
With three brothers and two sisters, there was never a shortage of opportunities to play soccer at home.
"Everyone played soccer except Sarah, so it was a big family thing," Cabello said. "We'd all just go out and play together."
In 2020, the Lions were 14-4 and Cabello's offense was a driving force. He recorded multiple hat tricks, but says that the most memorable game of the year was the season opener, a 2-0 win at Anderson.
"It wasn't a hat trick, but one of my favorite games was the first game against Anderson," Cabello said. "We went in there and played as a team all together and came out with a good win."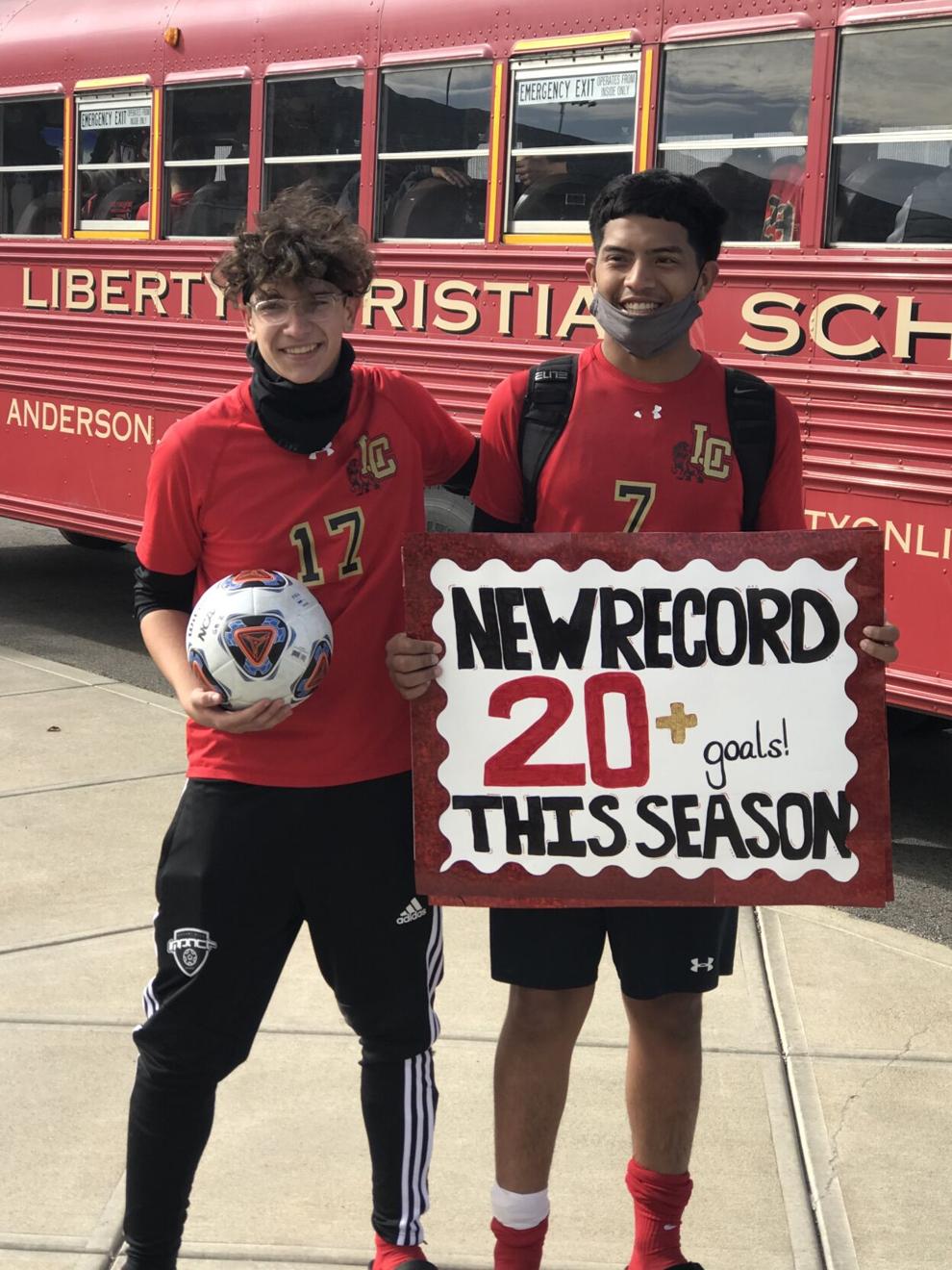 Cabello and the Lions completed the city sweep with a 1-0 win over a solid Anderson Prep Academy team later in the season. He says those wins, coupled with another sectional title, have put the Liberty soccer program on the map for this area and beyond.
"Before the last couple years, we weren't known as much," he said. "Then to go out and win a couple games out there, it just shows that Liberty is one of the schools to compete with, especially in Madison County."
Cabello capped his season and his career with one final goal — the record breaker — in a tough 2-1 loss to Faith Christian in the regional semifinal game. Still, that loss does nothing to tarnish his career.
"Three out of four is not bad at all," he said. "To win that first one for Liberty my freshman year, that was a big thing for me. The following year we lost, but we came back to win two in a row, so that's a pretty solid career I had."