But for a preseason surgery that ended his junior campaign before it ever started, this could have been the second straight player of the year award for Brennan Jones.
Jones came back from a lost season to play at a high level and lead Pendleton Heights in scoring to earn the 2019 THB Sports Boys Soccer Athlete of the Year.
The season saw many outstanding boys soccer performances, and Jones is proud of emerging with the award from such a crowded field of players.
"I was really excited to win this after having to sit out last year after a good sophomore year," Jones said. "I was able to help the team win and play good, which was awesome for me."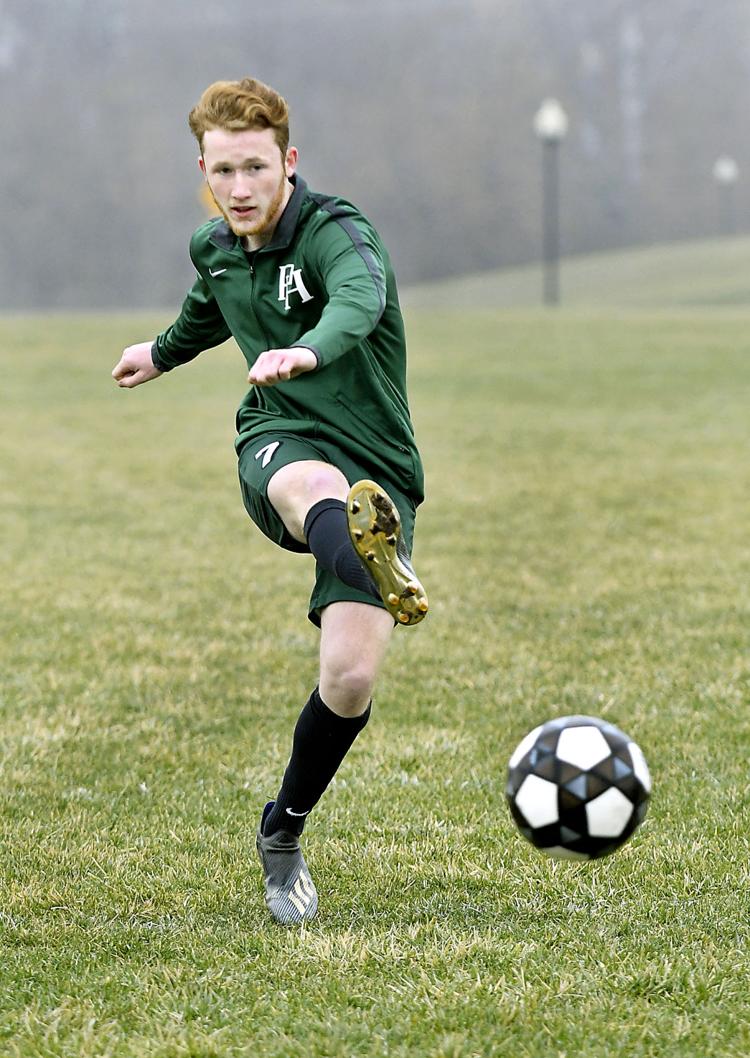 Jones was second on his team in scoring as a sophomore with five goals and an assist and seemed poised to break out as a leading player for the team as a junior. But, prior to the season, he was diagnosed with thoracic outlet syndrome, a disorder that causes an artery to be pinched between his collarbone and first rib. The rib was successfully removed to correct the situation but, as a result, Jones could not participate in any physical activity that could result in contact for eight months because of blood thinners he was on.
But he was confident as this season opened that he could return to form.
"Actually having that offseason helped me quite a bit," Jones said. "I was able to lift, and I got a lot stronger and faster and added some weight. I was able to work on some things that I couldn't work on during the season, some technical things. My left foot got way better for shooting."
Jones scored 10 goals this season to lead the Arabians and added six assists. He was the first PH boys player to score double-digit goals since Austin Kepner tallied 19 in 2015.
And he made an immediate impact.
He had an assist in the season opener, a 2-2 draw with Hamilton Heights, before finding the back of the net for the first time in PH's second game, a 4-3 win at Muncie Burris. Scoring that first goal after so much time off was an exciting moment for Jones.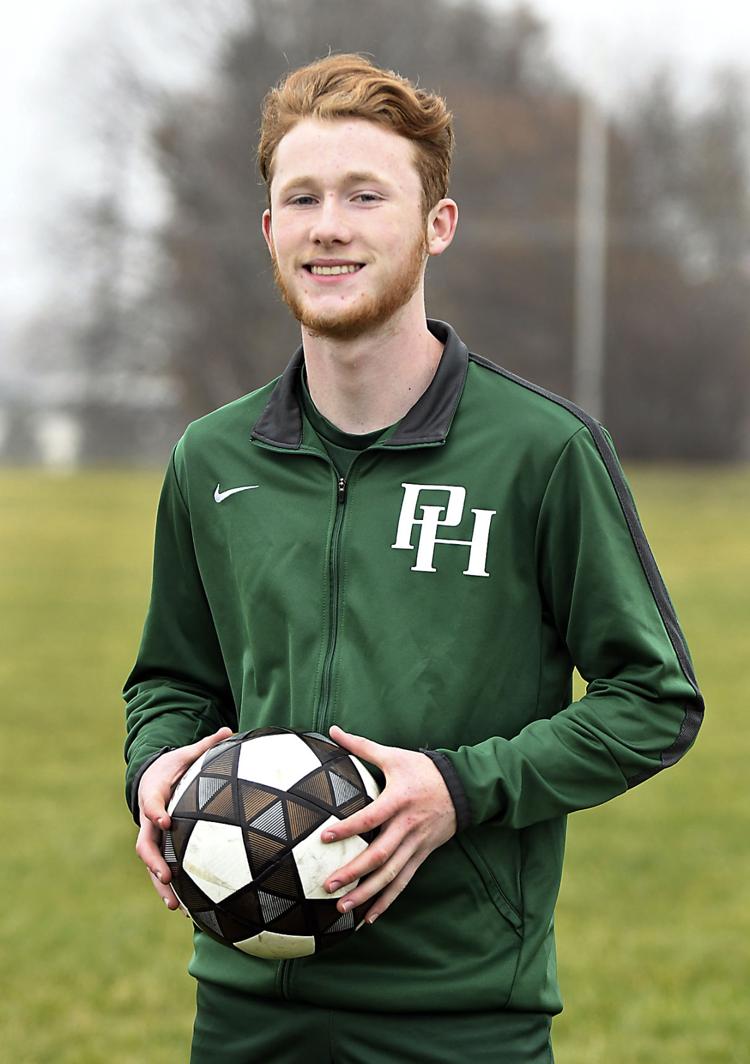 "It was really nice," he said. "I mean, the competition wasn't the greatest, but just being able to score, especially coming back after being such an offensive threat as a sophomore, was really nice to be able to score, find the back of the net and helping the team win."
It was the ninth game of the year when Jones made a statement about his ability. His teammates found him repeatedly as Jones scored four times in a 5-3 win over Delta.
"Scoring four goals, that's when I really felt like I was back," Jones said.
But a huge highlight for Jones was scoring twice, including the game-winning penalty kick, as PH defeated arch rival Mount Vernon.
"The Mount Vernon game was big for me because that's our biggest rivalry," Jones said. "Beating Mount Vernon is always awesome and scoring the only goal of the game and the game-winning PK was just an awesome feeling."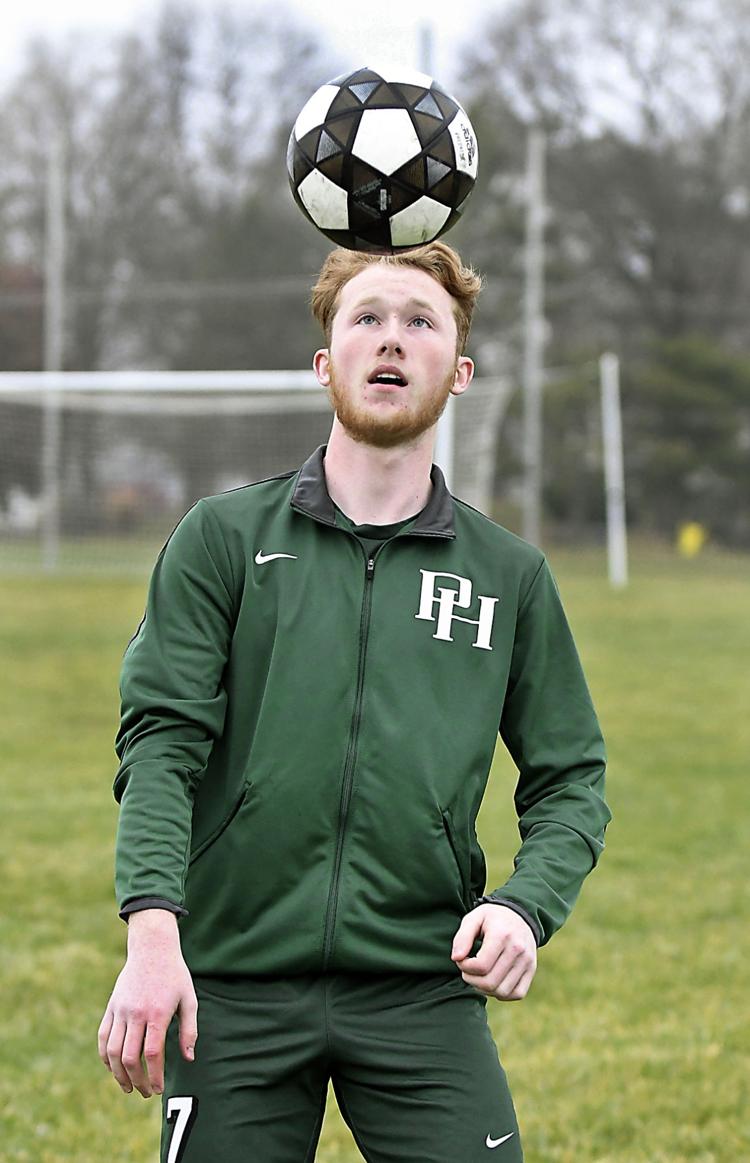 Jones added a final score of his career in the sectional game, a 5-2 loss to Noblesville. He hopes to leave behind a legacy that goes beyond scoring goals in soccer games.
"I just feel like I left it all on the field for my team and worked hard every day," he said. "Being a team player, I feel like I've served as a model to do good. As long as you work hard on the field, it will go good."