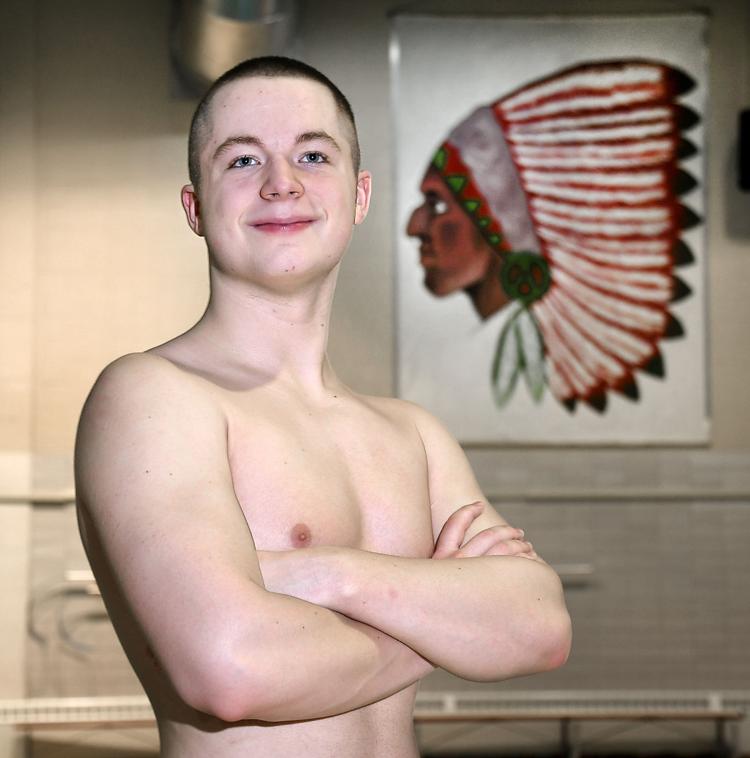 Just outside Anderson swim coach Jeff Eddy's office, in full view of every Indians swimmer, hangs the lists of the top 20 times in each event.
Given the tradition and the school's history in the sport, which includes 20 team sectional championships, occupying a space on even one of these lists is a great achievement.
With still another year to go, Dayton Edwards is in the top 20 in six different events.
This season, Edwards was undefeated in individual events in all regular season invitationals and dual meets, had the best postseason finishes in the area and added three championships to his North Central Conference total. The Anderson junior also has earned designation as The Herald Bulletin's 2020 Boys Swimming Athlete of the Year.
"I never thought it would go (this) far," Edwards said. "When I first started swimming, it was just something to do. But (winning) this is really pretty cool."
Although Edwards began by utilizing swimming as a coping mechanism for his high-functioning autism in the fifth grade, it was not long before he realized he wanted to improve and begin swimming competitively.
"It was the first summer meet I ever had," he said. "Some of them, I just swam halfway and got out of the water; I didn't think I could do this. But my coaches told me I could go as far as I want. I never really thought I had the necessary skill, but I remember watching my friends I'd been swimming with for years go to some high school meets, like state, while I was stuck in a lower tier. And I just wanted to be with my friends."
He has since drawn even and surpassed most of his friends.
At the NCC championships, Edwards brought home titles in the 50 and 100 freestyle and the 400 freestyle relay, matching his three championships from his sophomore year. This year at sectional, he placed third in the 50 free and fourth in the 100 free, while also taking part in a pair of third-place relays, the 200 and 400 freestyle.
Edwards just missed out on advancing to the state finals, but satisfied most of his goals for the season.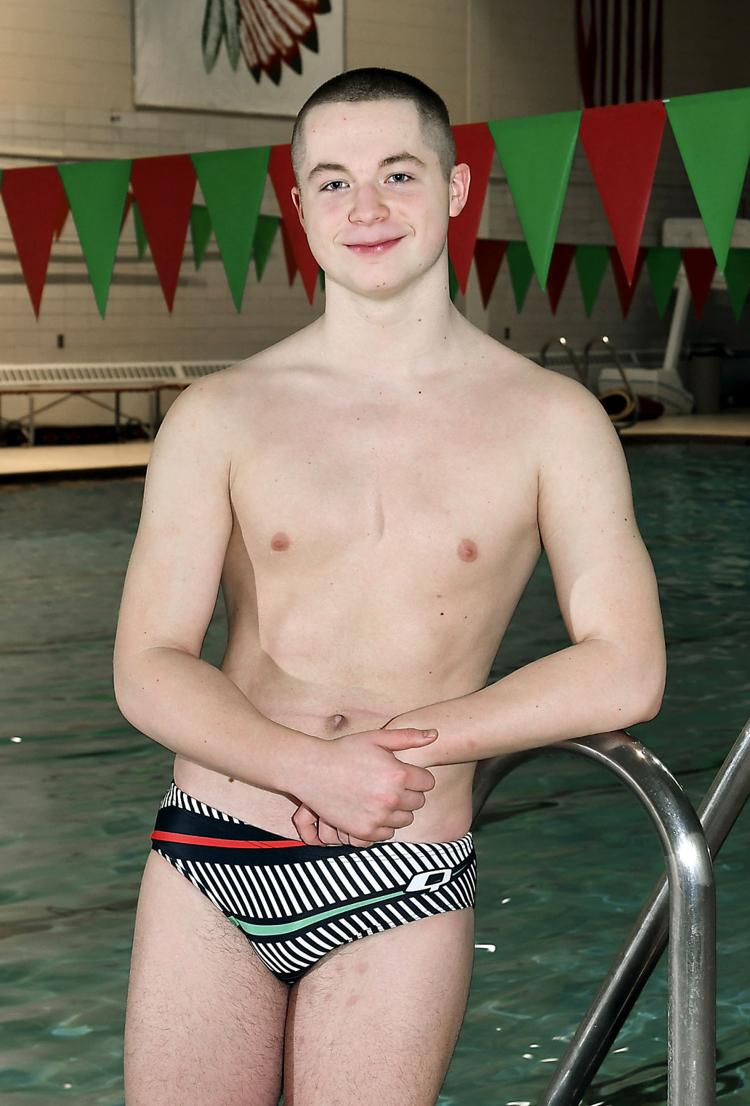 "At the start of the year, I had goals to make state, cut time and get on the leaderboard," Edwards said. "For my team, I wanted everybody to drop their times."
As for those leaderboards, Edwards has made his mark. On Anderson's all-time top 20 lists, he ranks fourth in the 50 free, ninth in the 100 free, 12th in the 100 backstroke and 20th in the 100 butterfly. He has also made the list in two relays, the 200 free (13th) and 400 free (20th).
"It feels pretty good, I never thought I'd be on them," he said. "The more I think about it, some of these people are state champions and I'm up there with them."
He even has a chance to pass Eddy on the 50 free list.
"This year in training I'm going all I can to get that and try to catch Eddy, put that record up there and keep it there," Edwards said.
Eddy says he is rooting for him to do so and he's an easy kid to root for.
"He's a breath of fresh air," Eddy said. "We had a swimmer very similar to him (Kyle Johnson) in 2012 who went on to swim at (Indiana University). It's nice to have someone of his caliber."
Edwards, who practices regularly with the swimmers from Hamilton Southeastern, says he has lofty goals for his senior year and adds that just missing out this year adds motivation for next season.
"It gives me a lot of fuel," he said. "One thing about the way they do sectionals, if you get out of sectional with Hamilton and Fishers, you're most likely going to podium at state. My goal, I already looked at — and I swim with most of them — those guys who will be gone, so I have a good chance of being first."