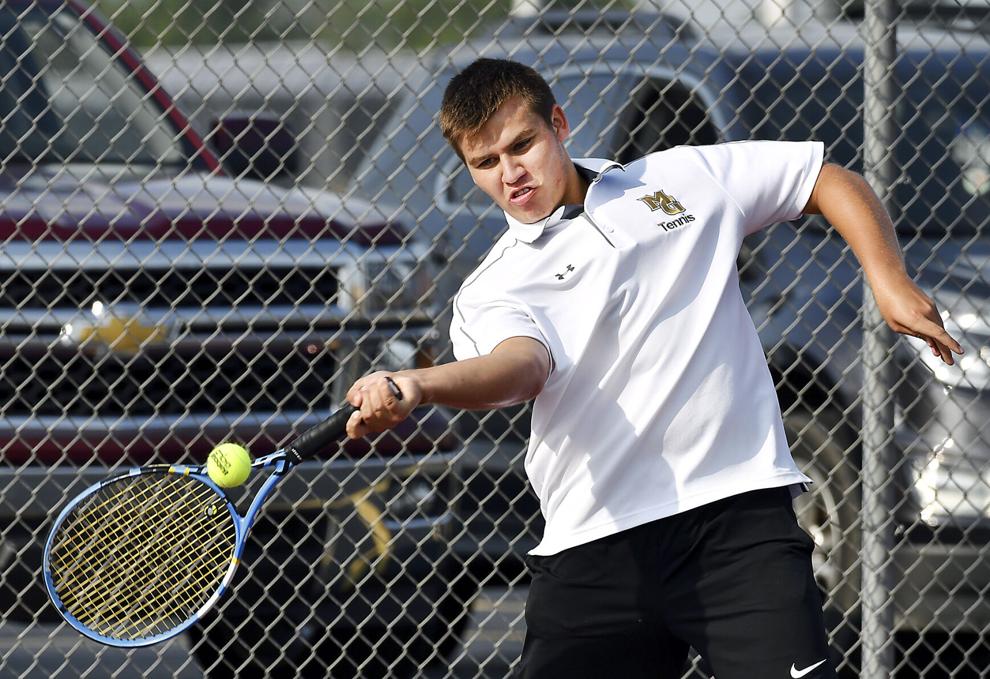 While tennis may not be his No. 1 sport, Madison-Grant senior Nick Evans dominated on the court like no other in the area in 2020. He defeated every Madison County opponent he faced, making it look easy, and helped lead the Argylls to their best season ever. For his efforts this fall, Evan has earned the 2020 THB Sports Boys Tennis Athlete of the Year.
Evans earned All-District honors in 2020 after a 16-7 regular season. His win total is the second best in program history. All seven losses were at the hands of players who were either All-State or Honorable Mention All-State in 2019, and Evans was a perfect 7-0 against Madison County rivals. Against area opponents, Evans won all matches in straight sets and never dropped more than three games in a match. He won a total of 11 sets this season 6-0 at No. 1 singles.
"I've worked pretty hard for it," Evans said. "I've basically given up basketball for baseball and tennis, so it just shows how hard I've worked and how good a coach Tony (Pitt) was. We had a great team this year."
But, before he could be the area's top player, he had to earn the top spot on his own team. He did that, narrowly edging classmate Jace Gilman for the coveted No. 1 slot.
"He's a close friend, so playing with him can sometimes get to where it's not competition, we're just hitting the ball back and forth," Evans said. "But it was a competition, because Tony has to know where to put us. He worked really hard, maybe harder than I did, and I'm really proud of where he ended up and I think he should have been All-District, too."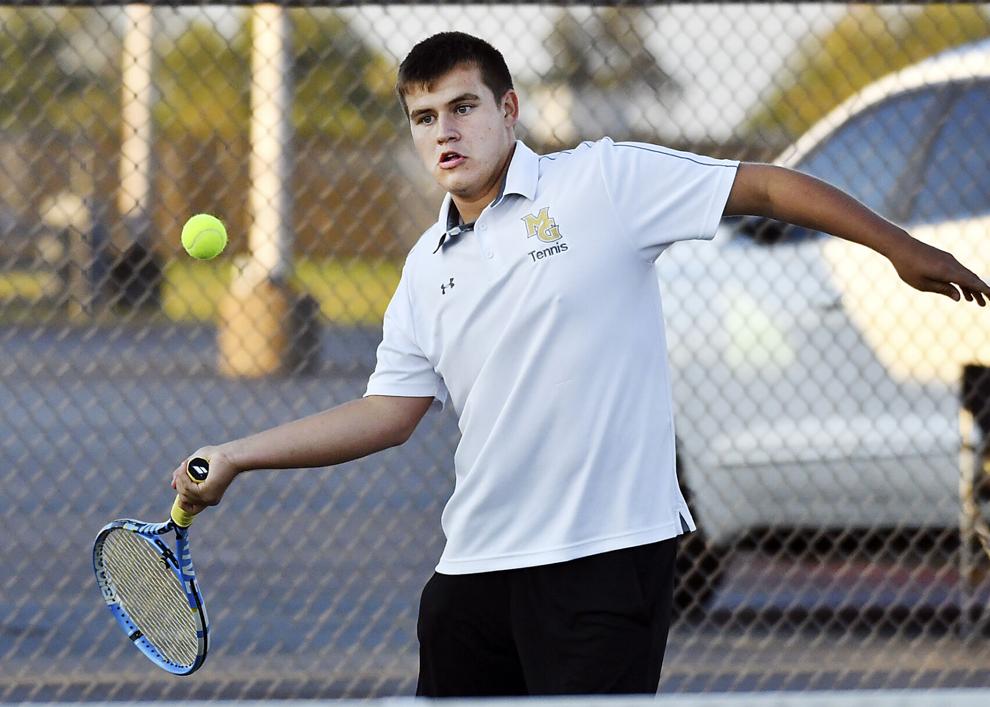 Evans led the Argylls to a 15-5 mark and a season that came to an end at the hands of a strong Mississinewa team at sectional. Evans is part of a class that won 49 matches and became the first to reach double-digit win totals in all four years. He credits getting an early start with his team's success.
"The biggest thing is where we started, it has nothing to do with how good we were in the end," Evans said. "I think we were the second or third class to have a junior high program and that gave us a real boost."
Evans has explored the possibility of playing tennis at the college level but feels that baseball is his best option to continue playing sports at the next level. He says maintaining a high level of productivity in two sports is made easier by the fact that he enjoys both immensely.
"The main thing is that I love both sports and I love to play both sports," he said. "It's really not that hard to maintain, it's just to get out there and be able to compete, especially because of COVID. It's a love for both games, it's really not a hassle to do all that."