Not only did Lapel senior Jesse McCurdy wrap up another stellar season and repeat as the THB Sports Boys Tennis Athlete of the Year, he has a pretty good case for the Boys Tennis Athlete of the Decade, if there were such an award.
This season, McCurdy finished with a record of 26-2 and, after advancing to the state semifinals, earned First Team All-State and Academic All-State honors. It was the furthest a Lapel player had advanced in school history and satisfied one of his preseason goals.
"I had three main goals going into the season," McCurdy said. "The first two were winning (Madison) County and sectional with my team and they pulled through and battled so we satisfied those goals. But my third goal for the year was making it to state, with my team or individually."
While he lost in the state semifinals to Carmel senior Presley Thienenman, reaching the final four capped a brilliant career. He compiled a four-year record of 100-5 and he dropped just 13 sets during that span. He earned honorable mention All-State as a freshman and sophomore and second team last year, and helped guide his team to four county and sectional titles during his career. His 100 wins broke the school mark of 88 that had been shared by Garrett Fensler and Joseph Conrad.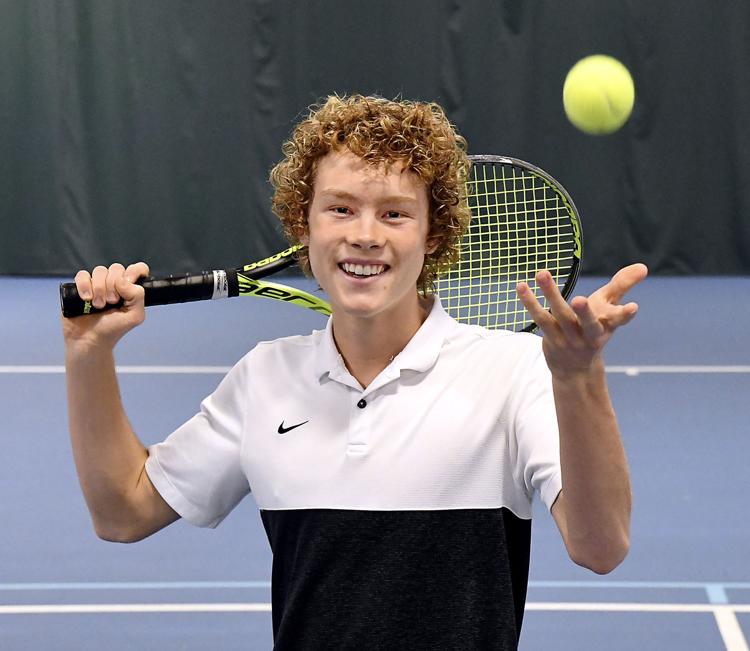 His career also included an unblemished mark against area opponents, never losing a set or any more than 2 games.
He did not get here alone and has a long list of supporters to thank.
"If I could sum (my career) all up in one word, that word would be 'grateful'," McCurdy said. "I'm grateful for my family that has pushed me. I'm grateful for my teachers who have invested in me. I'm grateful for my friends that I didn't know four years ago. I'm grateful for my teammates and my coaches, and I'm grateful for God and what he's given me. And I'm just grateful for Lapel. Four years ago, I was in need of a fresh start for high school, and Lapel truly gave that to me."
The son of Ben and Sandy McCurdy, Jesse developed a love of tennis at an early age while visiting the Anderson Tennis Center with his father. Also an accomplished cross country and track runner, he returned to tennis after a foray into gymnastics and learned early on that he had both the love and the skill to continue.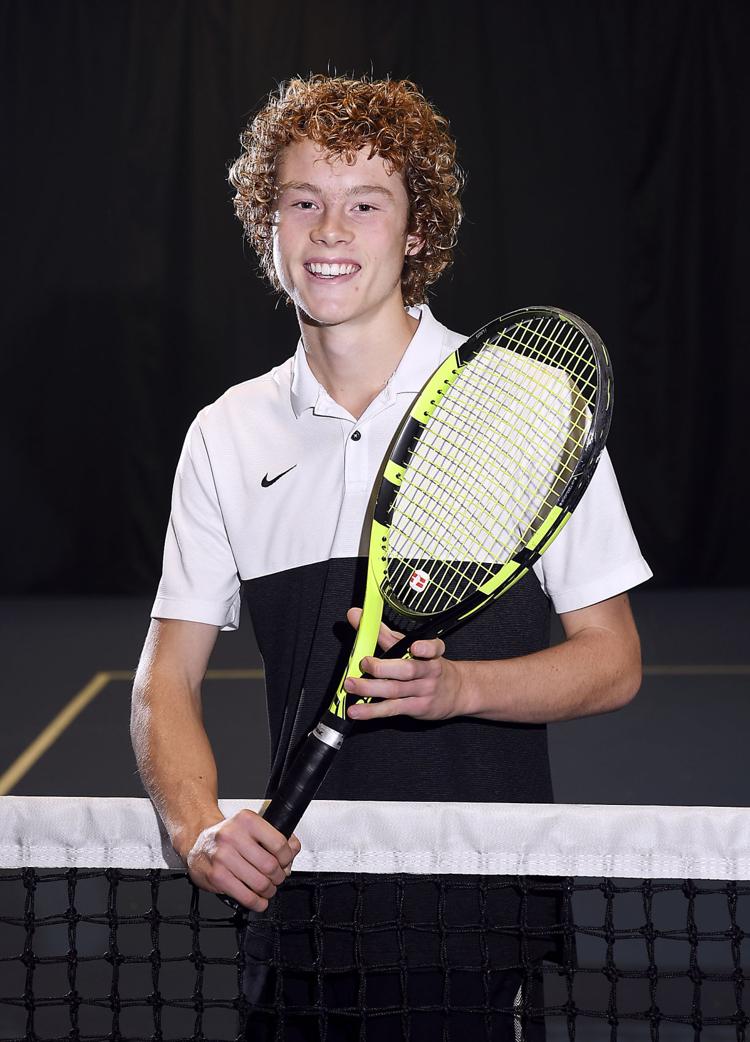 "When I was really young, I just did tennis and soccer because that's what my family did," McCurdy said. "When I returned to tennis from gymnastics, my dad was a huge motivating factor."
His lasting legacy for Lapel tennis goes beyond the wins and championships. It includes the confidence with which he played and carries himself, something he hoped to instill in his younger teammates in their final huddle after falling to Marion at regional.
"If I remember right, the last thing I said in our last team huddle at regional, I talked about confidence," he said. "One of my favorite phrases in all of tennis is 'Confidence is key', not just because it's great alliteration. I think that playing with confidence is one of the greatest steps to victory."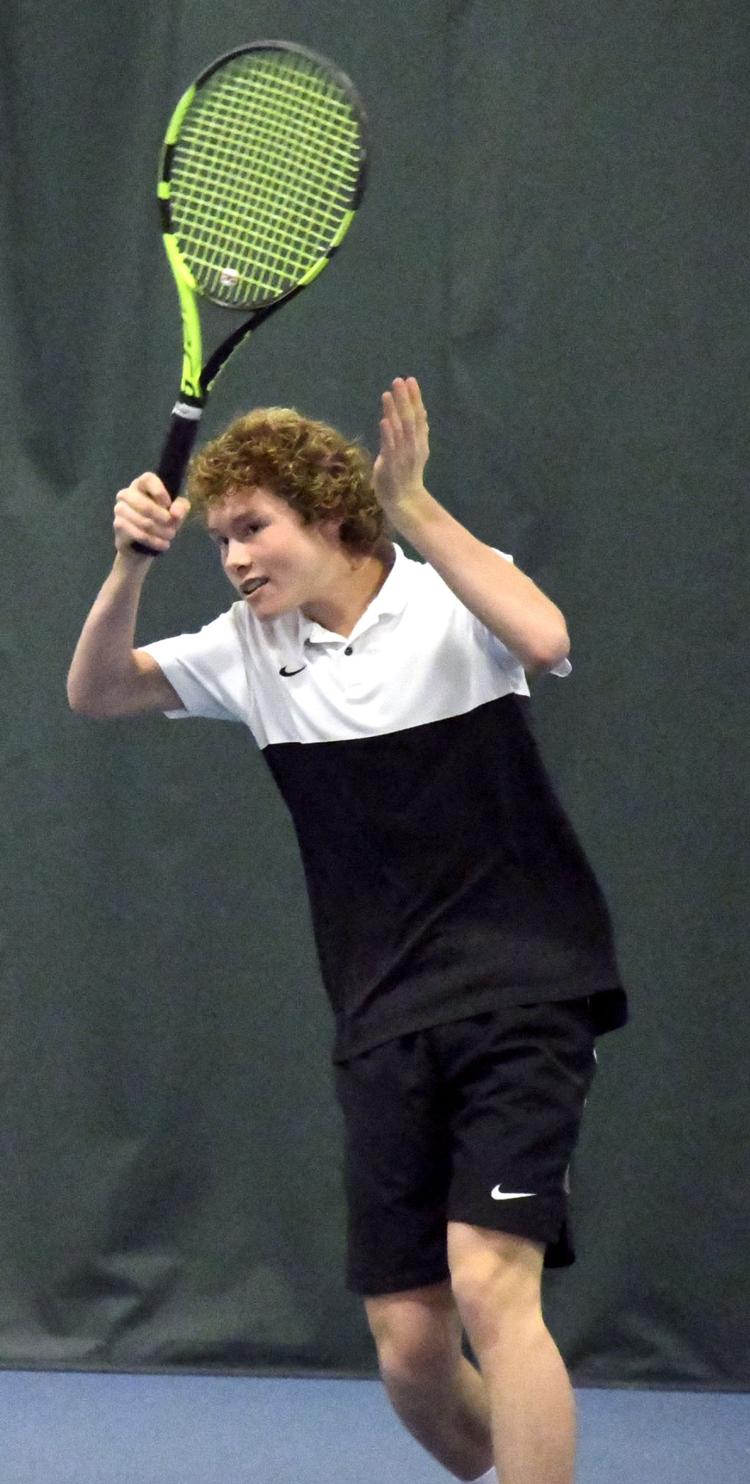 A strong candidate for class valedictorian, McCurdy plans to play tennis at Calvin College next year and will study biology with a goal of becoming a doctor specializing in pediatric oncology.