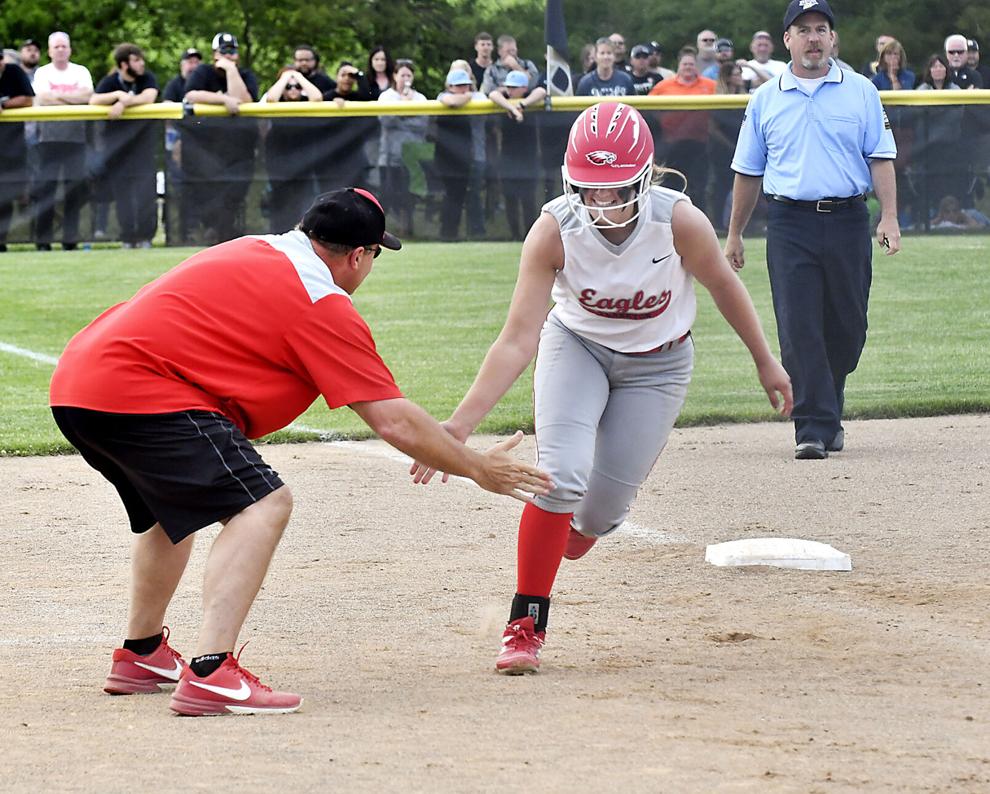 Due to the cancellation of the 2020 spring season, the 2020-21 high school year provided more candidates for breakout awards than normal and required a special performance to stand out.
Frankton's Makena Alexander certainly provided just that during softball season.
The shortstop for the softball semistate team hit .538 this season and led the area with 12 home runs, 45 RBI and an OPS of 1.714.
Her season included a game-winning three-run home run in the sectional championship win over Elwood and a season-saving grand slam against Madison-Grant in regional.
She has followed in the footsteps of her travel ball teammate Kieli Ryan by winning the breakout award. Ryan won the award for Pendleton Heights in 2019 as a freshman.
Alexander caught fire late in the season as the Eagles gained momentum heading into the tournament. She had one stretch where she had hits in 11 straight at-bats and fielded her position at a .920 clip.
Alexander edged out her Eagles volleyball freshman teammate Holli Klettheimer and junior Anderson tennis sensation Jamison Geoffreys in a hotly contested category.