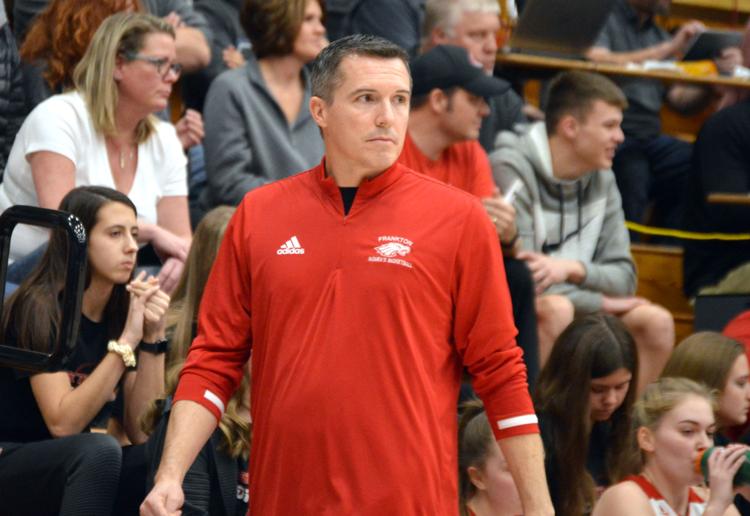 It was anything but smooth sailing for the Frankton girls basketball team in the 2019-20 season. Head coach Stephan Hamaker lost his stepfather early in the regular season, the Eagles stood just 4-3 after a 63-40 loss at Pendleton Heights capped a nightmare weekend in November and two players transferred out of the program a short time later.
It was around that time Hamaker took the advice of assistant coach Grant Fulton and made a defensive change that turned the season around. Frankton won 17 of its next 21 games and reached the Class 2A state championship game for the first time in program history.
On Tuesday, Hamaker was named THB Sports Coach of the Year for the second time. He also won the inaugural award for girls coaches in 2018.
"It's very difficult to do, and I think it's a credit to Stephan and a credit to his assistant coaches that they saw that and made that change that they felt was necessary," Eagles boys basketball coach and athletic director Brent Brobston told THB Sports in March. "To me, it's the sign of a very good coaching staff that they adapted and did what they needed to do in order to win."
For Hamaker, it was a sign of the unity within the program. When he was out tending to his stepfather, the players rallied in his absence. When the transfers happened and the roster suddenly changed, the players rallied again.
The reward was an unforgettable postseason run and a bond of a lifetime.
"We faced a lot of adversity this year," Hamaker told THB Sports at Bankers Life Fieldhouse. "… I think that those tests – they just made us better people, really."