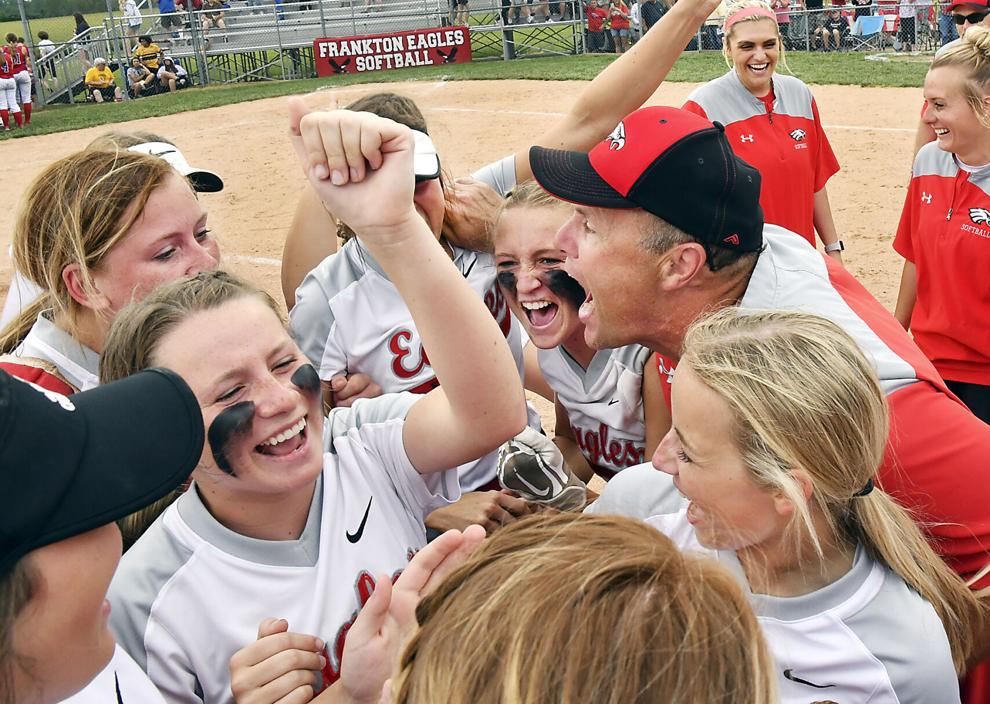 Since taking over as Frankton softball coach in 2000, Jeremy Parker has enjoyed plenty of success, including a state championship in his first season.
But the 2021 team — almost devoid of previous varsity experience — won his eighth sectional and sixth regional titles despite having just one senior on the roster. His ability to guide this Eagles team to 19 wins and a trip to the semistate has earned Parker The Herald Bulletin's 2021 Coach of the Year award.
"We were anxious to play after missing out last year, we thought we missed out on a good opportunity with a lot of talent," Parker said after his team defeated Madison-Grant in extra innings for the regional title. "I don't know that this is one of the top two or three teams I've ever coached, but team morale and chemistry may be the best."
Even the team's one senior — catcher Mackenzie Swango — had never played a game for Frankton, having transferred from Alexandria after her sophomore year and having to sit out last year due to COVID-19. But behind junior pitcher Adyson Coppess, breakout sophomore slugger Makena Alexander and All-THB freshman Claire Duncan, Frankton surpassed expectations and surprised foes all season.