As a unit, the Alexandria defense would not be considered dominant, surrendering 29 points per game.
But as an individual, the Tigers' senior defensive back Cade Vernetti stood out, making big play after big play. He did so while excelling in all three facets of the game, rarely leaving the field, and has earned the THB Sports Football-Defense Athlete of the Year.
Offensively, Vernetti was the area leader in receptions (70) and receiving yardage (1,004). Including two defensive scores, he also led the area in touchdowns with 18 and accounted for 1,653 all-purpose yards, including 260 yards in interception returns and more than 300 yards in kick returns.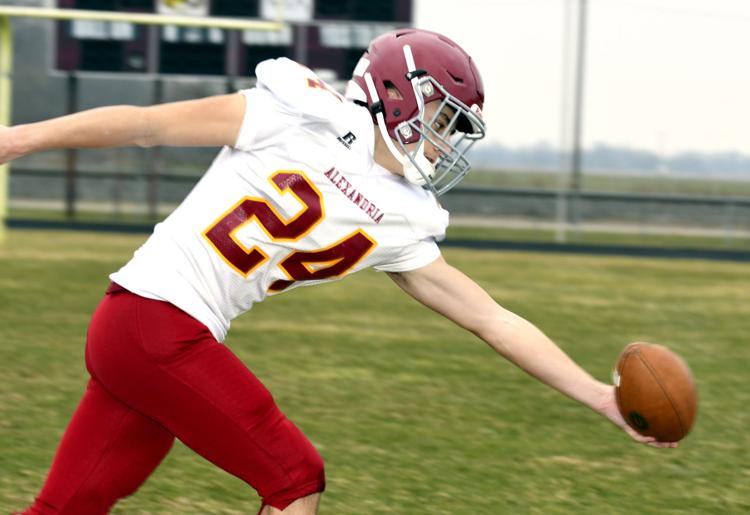 His two defensive scores included a 98-yard interception return for a touchdown against Elwood. A defensive back, he led the area in interceptions with five, was credited with eight passes defensed and recovered a fumble while recording 77 tackles, third on the Alex team.
He says there is a different level of satisfaction in turning away the opposition versus scoring on offense.
"Our offense was really good and our defense wasn't as good, so whenever our defense made a stop it was really vital to the game," he said. "If I had an interception, especially for a touchdown, it's a big momentum swing. It also helps our offense get going if they're struggling a little bit."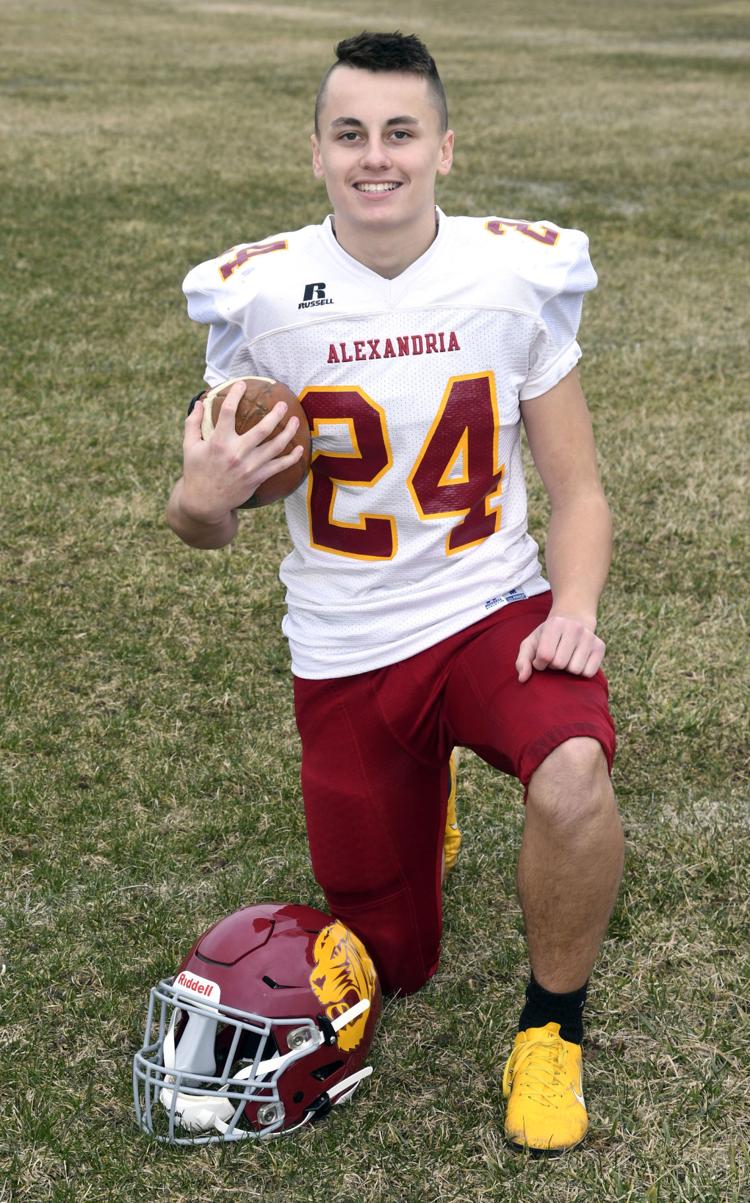 An outstanding athlete, Vernetti also starts for the basketball team and was the centerfielder for the 2019 state champion Tigers baseball team. He says there is much more than athleticism to being a successful defensive back, including mechanics, film study and having a short memory.
"When we're in the game, it's really important as a safety or defensive back to read the quarterback and how (the offense) is set up before the play even starts," he said. "The footwork and the instincts just kind of take over. As a defensive back and a receiver, I watch so much film. It really helps me with how they align."
Vernetti's signature game may have been his last on the football field.
In Alexandria's 20-7 loss to the unbeaten Eastern Comets in the sectional semifinal, Vernetti caught 10 passes for 120 yards, recorded four tackles, including one for loss, and blocked a field goal attempt.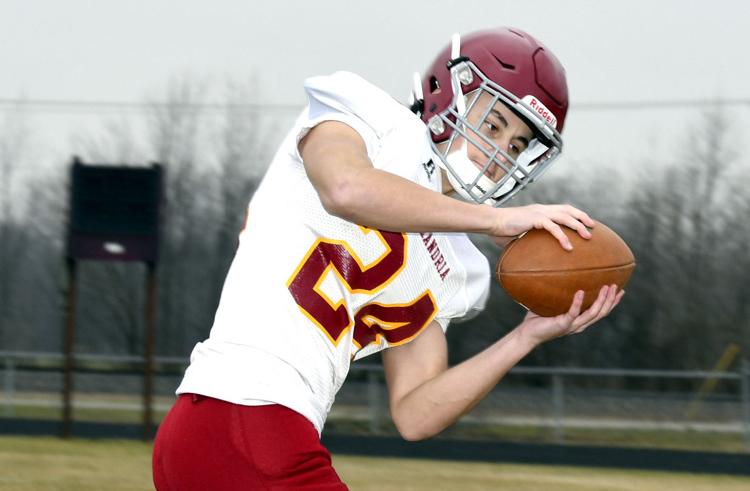 "The game against Eastern kind of defines my career, because every time I touched the ball, I was trying to do something with it," he said. "Then, on defense, I was trying to make every play I could. I caught one in the middle and dragged a guy for 20 yards … and I had a one-handed catch. I just didn't want to lose and, even though we did, I went out the way I wanted to."
The son of Greg and Dannae Vernetti, the senior was named All-State for the second straight year by the Indiana Football Coaches Association this season. He hopes to play football next year, with Indiana Wesleyan a possibility as well as a walk-on spot at Ball State. He plans to keep sports in his future and study exercise science. Vernetti also hopes his legacy at Alexandria is one that will be remembered.
"I feel like I want people to remember me for being a hard worker and a good teammate," he said. "When they look at me, the young kids when they get to high school, they say, 'I hope I play like he did.' That's really all I want."