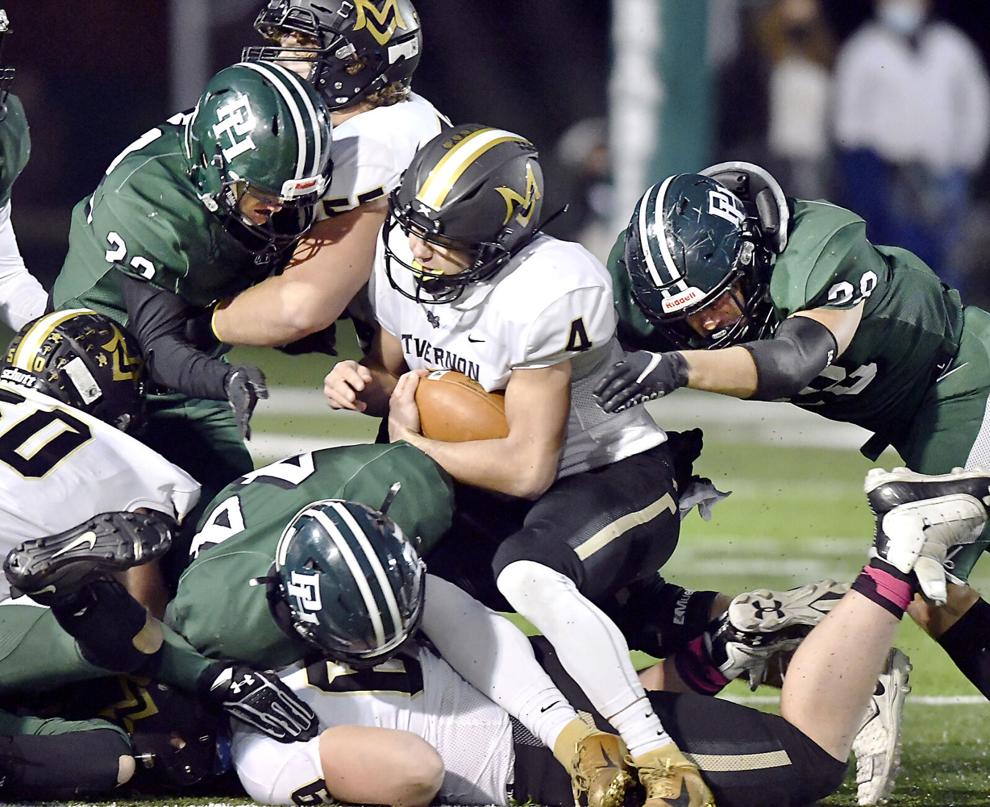 While he certainly made an impact on offense as Pendleton Heights' leading rusher, it was on defense that Luke Bays was truly dominant.
A force as both a tackler and a pass rusher from his linebacker position, Bays was named the 2020 THB Sports Football-Defense Athlete of the Year.
"We definitely had a lot of good talent on our team and on others," Bays said. "I'm grateful for the opportunity, and it means a lot to be voted for this. Just to have the opportunity to play and have a chance to win this, it's awesome."
While the season itself was in doubt early on due to the COVID-19 pandemic, Bays left little doubt on the football field. He led an Arabians defense that allowed just 14 points per game with 107 tackles — including 10 for a loss — and 6.5 sacks this season. He added an interception and a blocked punt to his strong defensive resume.
He cited a 42-6 first-round sectional win over Greenfield-Central as a memorable highlight from this season. He recorded 15 tackles and rushed for a touchdown in that game, which was a far more convincing win than the earlier meeting between the conference rivals during the regular season.
"The feeling after beating Greenfield-Central in the first round, we felt like we were unstoppable," he said. "We were rolling, it felt amazing. We were working as a team, the game plan was perfect, and we executed it."
As the team's leading rusher (631 yards, seven touchdowns) and a key player on special teams, Bays rarely left the field. That made conditioning a priority.
"I didn't think I was going to be running the ball exactly like I did," he said. "After I realized that it was going to be harder than I thought to play both ways and to play special teams, I did devote more time to conditioning. Our practices are hard … I had to devote some extra time to staying in shape. I had to eat right, drink right so I didn't get dehydrated."
Whether he is gaining yardage on offense or preventing the opponent from doing likewise, Bays gets the same satisfaction on both sides of the ball.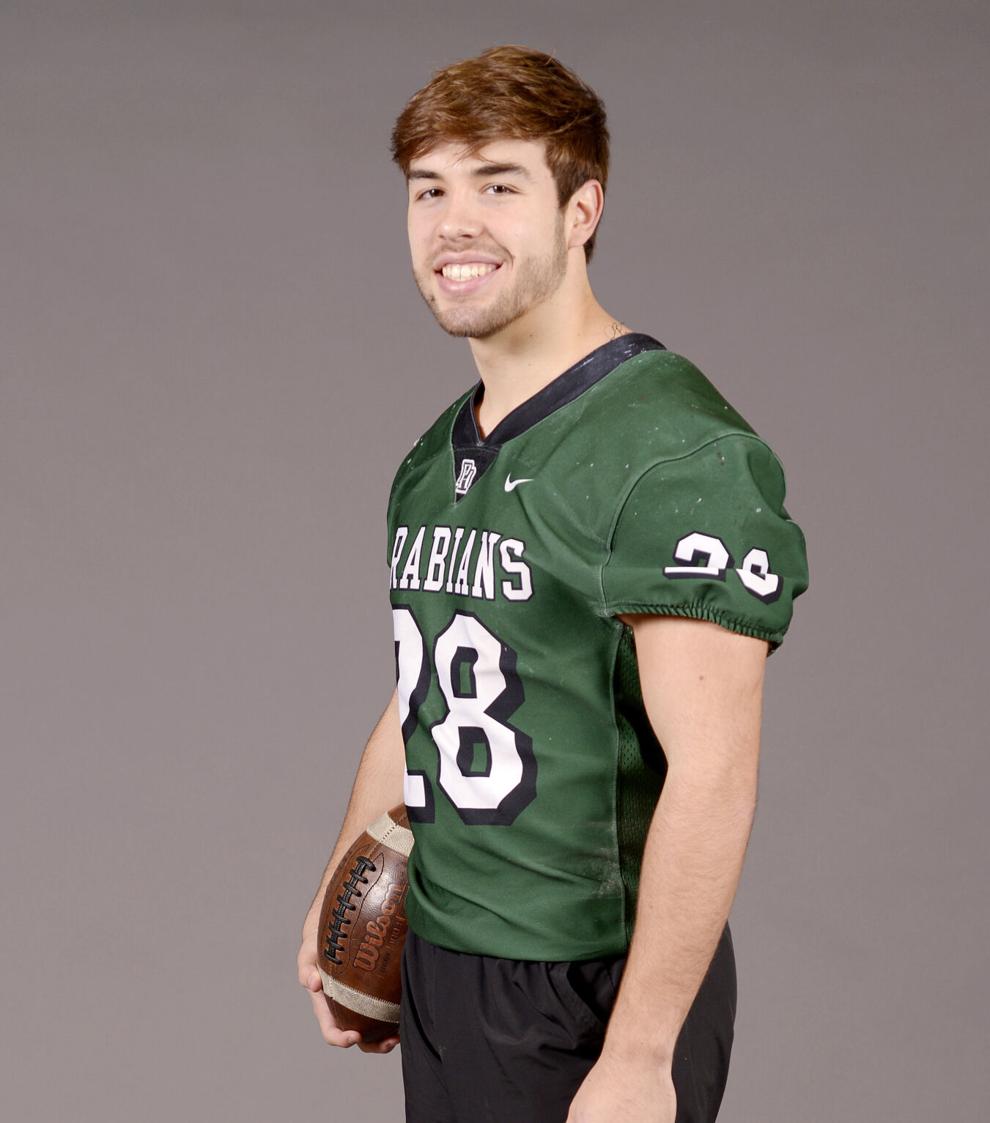 "In little league, I liked running back. That was my favorite," he said. "As I got to high school, started playing linebacker my sophomore year, I just loved it. I understood it, I understood the defense. You get a feeling breaking the 80-yard touchdown run versus getting the big sack. It's hard, they're about equal."
Like the 2019 winner — Cade Vernetti of Alexandria — Bays will be continuing his football career at Indiana Wesleyan next year. While playing running back shows off his athleticism, he has been recruited to play linebacker at the college level.
While he is departing Pendleton Heights, he says the recent run of success will continue and grow under coach Jed Richman.
"Ever since he got here, we've bought into the process, that's why we've had winning seasons these last four years," Bays said. "It's been amazing. He's got us on the right track. We would have liked to finish better this season, but this program is moving."