With natural abilities that are only surpassed by his off-the- field work ethic, Lapel senior quarterback Cole Alexander shined again this season and earned the THB Sports Football-Offense Athlete of the Year.
Despite missing one game due to a sprained AC joint and a knee injury that required postseason surgery, Alexander completed 121 of 218 pass attempts this season for 1,816 yards and 18 touchdowns. He averaged 15 yards per completion and better than 8 yards per pass attempt while also rushing for more than 400 yards and another 10 scores.
"It's always very frustrating to me, but at the same time it's a little adversity, a bump in the road," Alexander said of missing Lapel's win over Jay County. "It's good that I could help (backup quarterback) Brennan (Stow) along and we still got the win, so we accomplished the big goal."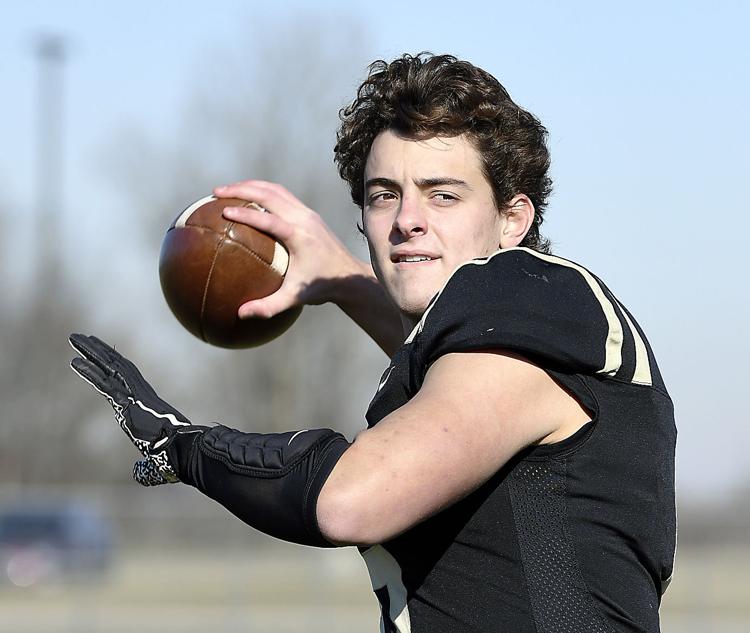 Throughout the season, Alexander seemed to be at his best against the six Lapel opponents with winning records. In those games, Alexander threw for nearly 1,100 yards, rushed for 250 yards and accounted for 16 total touchdowns. After the season, Alexander was named All-State by the Indiana Football Coaches Association.
"For me, it's always one of those things where you want to go out and help the team compete the best they can," Alexander said. "When you play somebody better, you have to raise your own game. The better you play, the better chance the team can win."
And win they did. With Alexander as the starting quarterback the last two seasons, the Bulldogs were 13-9 and won the sectional in 2018. In that game, it was Alexander who led a late Lapel rally to upend Shenandoah, and he nearly repeated the feat at unbeaten Eastern (Greentown) this season. In the game, Alexander threw for 250 yards and three scores. Although the Comets scored on the game's final play to send the Bulldogs home, Alexander had engineered the go-ahead drive in the game's waning moments.
"My mindset for that is, 'You've got this, you've worked hard for this'," he said. "At the same time, it takes all 11 of us to get it done, that's why football is such a beautiful thing."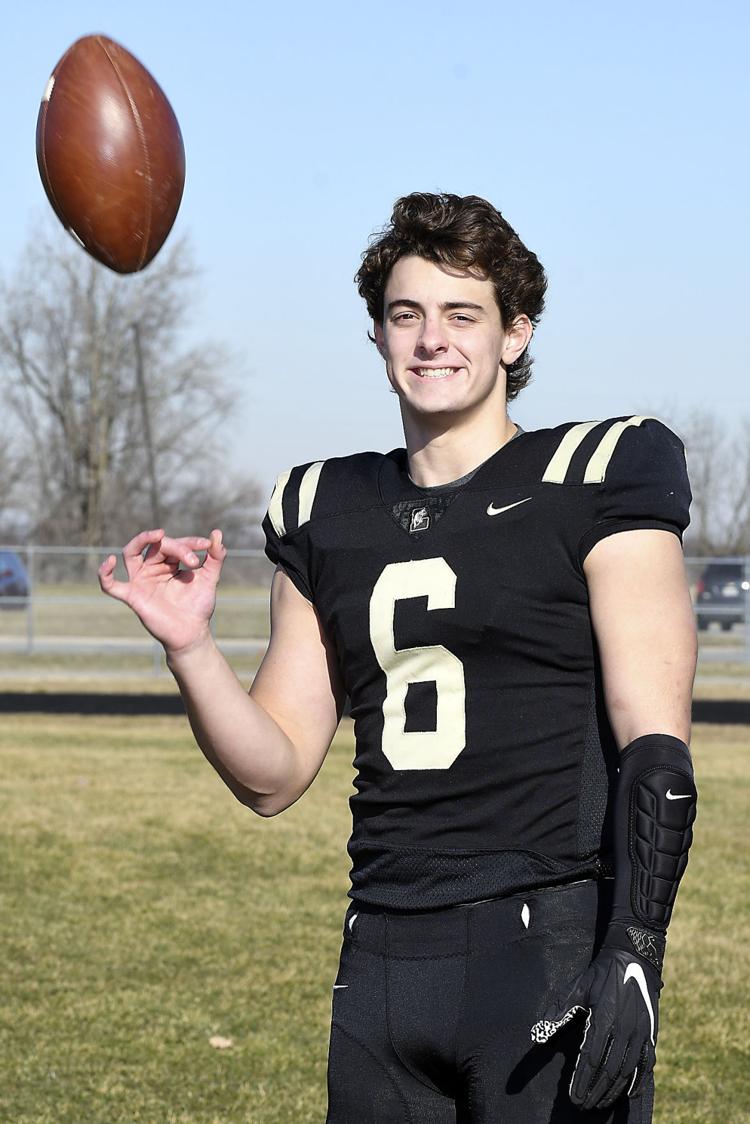 Lapel coach Tim Miller frequently praises what Alexander does in the offseason, his commitment to weight training and working on his mechanics. Alexander says it is rewarding to see the extra work that is done when nobody is watching pay off.
"I spend a lot of time with Justin Rummel at Throwback Athletics and spend a lot of time with Coach Miller talking about things," Alexander said. "And I get out here (at the field) working on stuff and finding away to push through. It's been a blessing for sure.
"In my mindset, I'm chasing dreams," he added. "You've got to chase a dream and chase the win. That extra work puts you one step closer to it."
He hopes to leave behind a legacy of hard work that can be emulated by future Bulldogs.
"I feel like the legacy I'm leaving behind is the same for my senior teammates," he said. "You have to come to work every day, you have to get better, and it's doing those things outside of practice that is going to get you there."
The son of Neal and Wendy Alexander, the senior has chosen to play football at Franklin Pierce University, a Division II school in New Hampshire. He plans to study sports management with coaching possibly in his future.