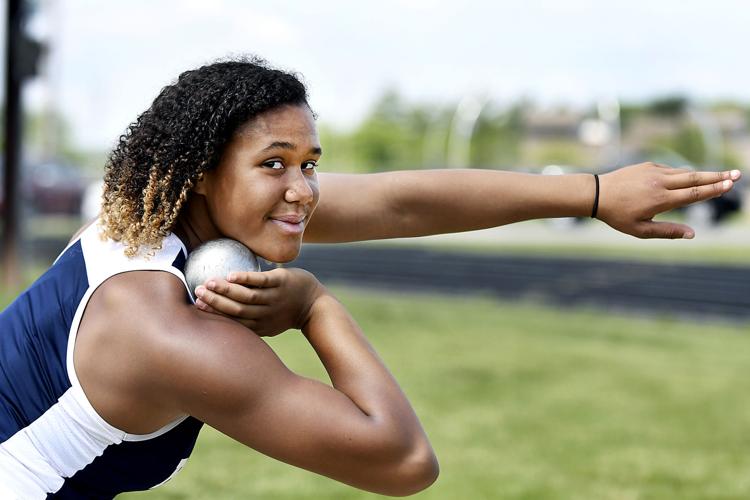 With a champion's drive that has been instilled since an early age, Erikka Hill had already been successful in all the sports she plays.
But never more so than June 1, 2019, when she reached the absolute pinnacle of Indiana high school athletics, standing atop the podium during ceremonies in Bloomington and being awarded the title of state champion.
The second Shenandoah athlete to complete an undefeated state championship season this year, the Raiders sophomore has also earned the title of THB Sports 2018-19 Girls Athlete of the Year.
"It means I (had) to outwork every one of those girls out there," Hill said. "It means no one put in more work or more effort than you did. I know a bunch of girls around here who could easily be contenders for that … I don't know how to react, to be honest."
Hill did not get here by accident.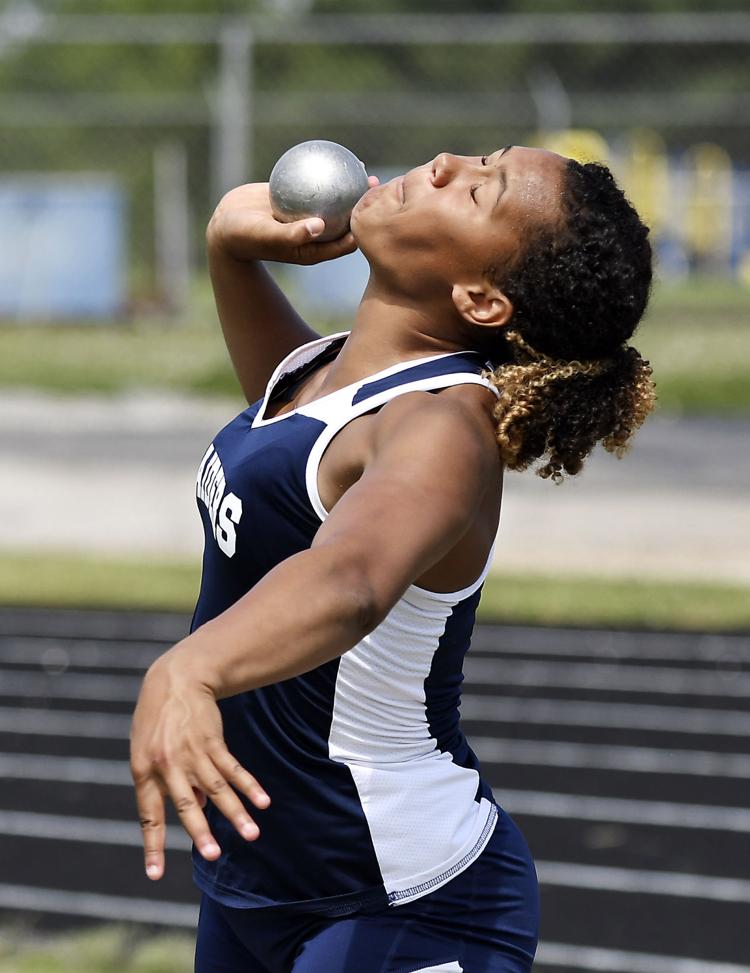 A relentless worker in the weight room, Hill sits atop the lifting record board at Shenandoah in all categories for girls athletes. Less than a week after the state meet, she was already back in the weight room each day, getting ready for volleyball season, and participating in a weekend basketball shootout that Shenandoah was hosting.
The daughter of Carl and Karis Hill, Erikka gives credit to her father for pushing her early, then allowing her to develop her own drive to succeed.
"I've always had it since I was little," she said. "My father asked me, 'Erikka, I can help you want to become better and push you really hard, or I can sit back and let you do your own thing. Chances are you're not going to want it.' After a couple years of my dad pushing me, I took hold of that drive and made it my own.
"I want to do the best I can in life, I want to do something," she added. "I just don't know what that is yet."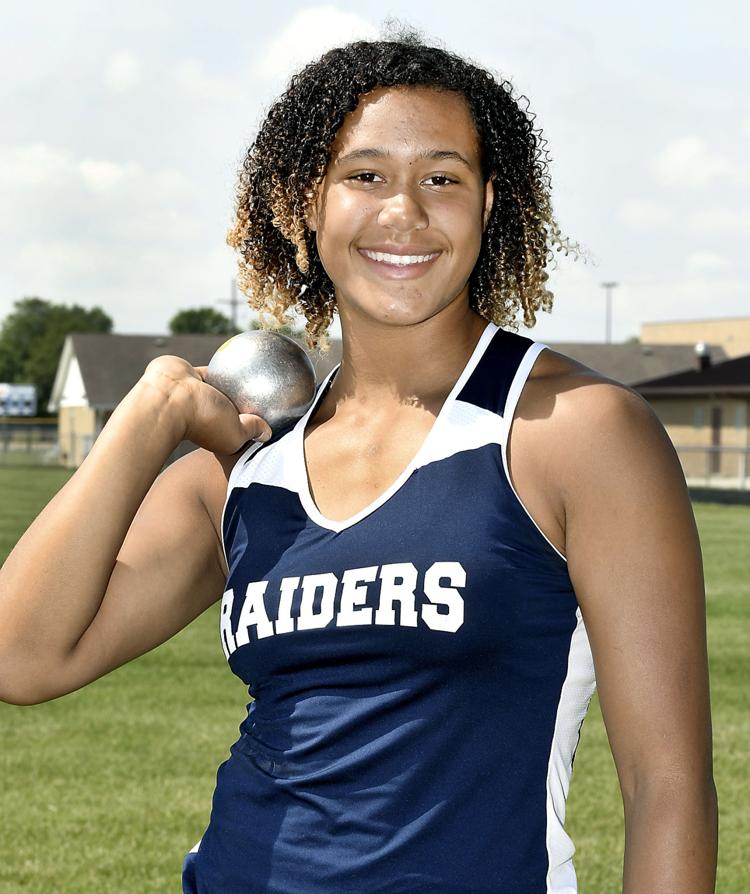 Her track postseason caps an extraordinary year for Hill. She has earned first team all-area honors in volleyball, basketball, and track and field, the latter for a second straight year. She credits her coaches with helping her improve in all areas from last year to this year.
"I put in as much work as I did my freshman year, but the way I was going at things was different," she said. "My freshman year, I was trying to hit everything at once … taking too many things on my plate, and I was still trying to figure things out.
"I enjoyed it and I enjoy it now," she added. "My coaches hold me a lot more accountable than they did last year, and I appreciate that a lot. I probably got a lot more intense in my practices."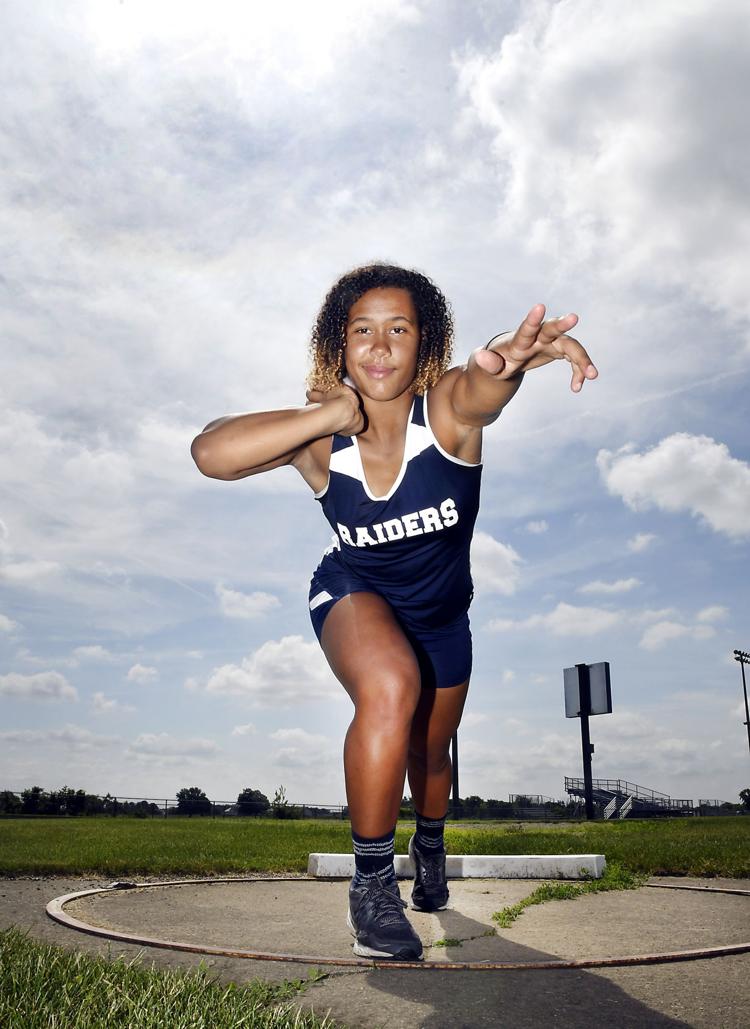 While sports are a big part of Erikka's life, they are not her whole life. She hopes sports can help her pay for college and she has fun competing with her friends, but she especially cherishes representing her school and community with pride.
"I do it for pride for my community, my family, people who are close to me, and for myself," she said.