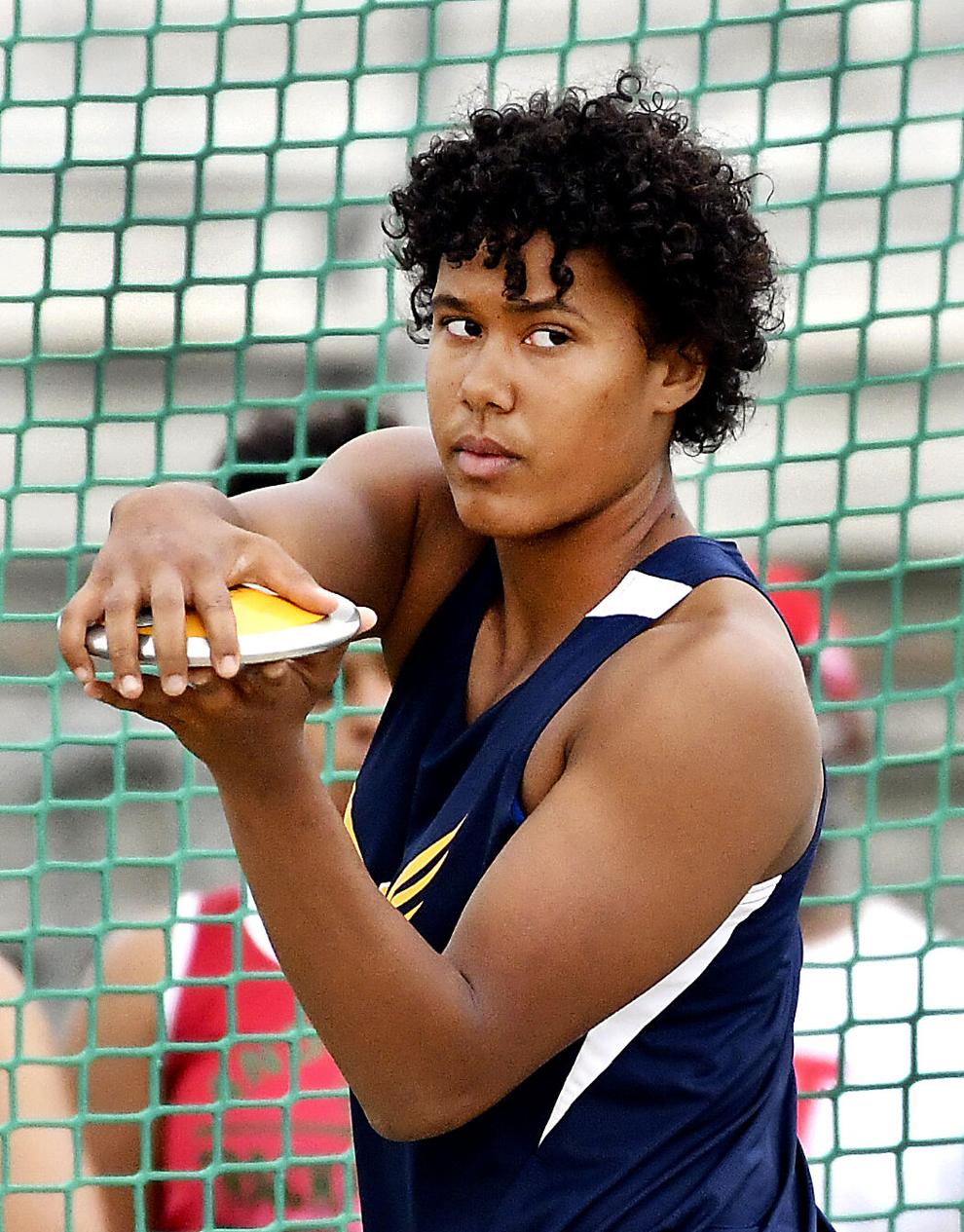 As was the case for most of her athletic career at Shenandoah, Erikka Hill dominated the fourth annual THB Sports Awards by taking home the two most prized trophies for girls athletes.
Hill capped the evening — and her Raiders career — by claiming the Girls Athlete of the Year after her second straight shot put state championship earlier this spring.
It was the second girls Athlete of the Year award for Hill, who took home the trophy in 2019 following her first state title. Earlier in the evening, she claimed the Girls Johnny Wilson Award for excellence among multi-sport athletes.
But for one sport, Hill's shot put state championship and fourth-place discus throw were enough to emerge from a deep and talented field of finalists. She edged Lapel golf state champion — and 2020 Girls Athlete of the Year — Macy Beeson and Anderson's all-time leading scorer Tyra Ford.
Hill never let the high expectations for her season weigh her down.
"They see this as your best or maybe you can give more," she said. "But, at the same time, you can only give your best. If you gave your best and you weren't able to meet their expectations, that's really all you can give."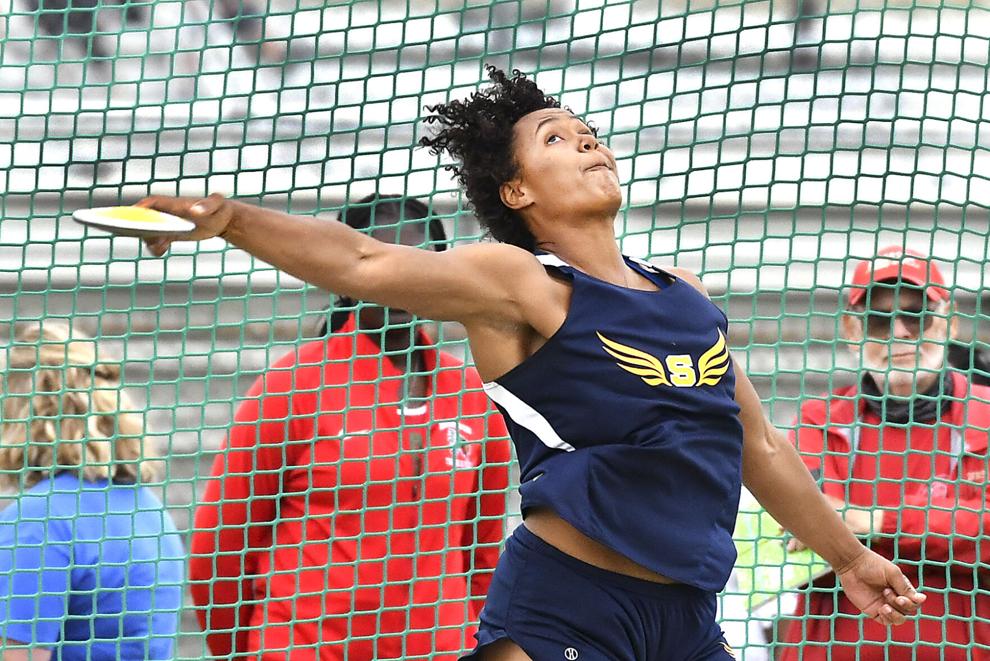 At the state finals at Ben Davis —the same site where she had won shot put and discus regional titles the week before — Hill went to the top of the podium with a shot throw of 45-foot-4.25 and placed fourth in the discus at 133-10.
She had also doubled at sectional, where she won the shot put by 13 feet and the discus by a whopping 27 feet.
Hill could not have risen to these heights on her athletic ability alone. She spent hours in the weight room improving her strength and worked with throwing coaches on her technique.
That work ethic will be her lasting legacy long after she leaves Middletown for Coral Gables, Florida, where her track career will continue at the University of Miami.
"I hope what they remember or think about me is that I was a girl who knew how to work," Hill said. "Even when she didn't want to, she knew what her job was and how to do it. I hope that's what they remember about me."
While she grew as an athlete over her four years, she also developed into a role as mentor to the younger athletes at Shenandoah. That is a part of her career that she hopes she is remembered for as much —if not more than — her athletic accomplishments.
"I wouldn't say I was supporting my teammates, it's more like I'm supporting my sisters," Hill said. "At this point, I've spent so much time around them and getting to know them — granted I don't know their life stories — but I know that sometimes they don't always come from healthy situations or they're looking for someone to help them learn how to be an adult or how to be around people. How to get around high school. You need that kind of person in your life."