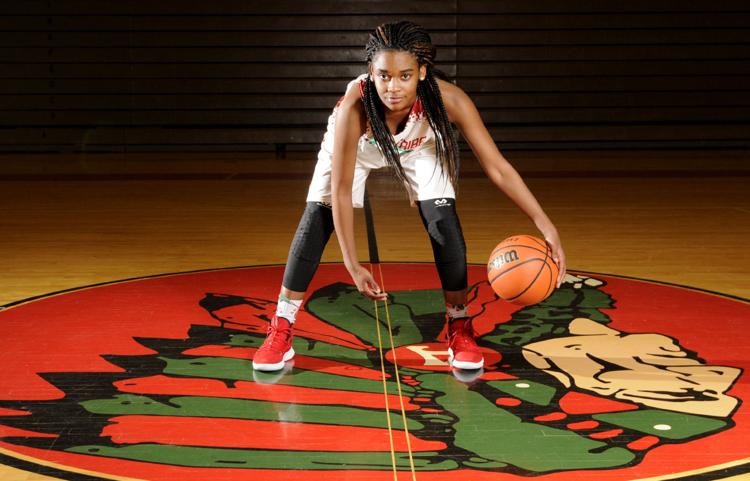 Her outward demeanor away from the court is diametrically opposed to what is seen on it. She is quiet and shy during conversation.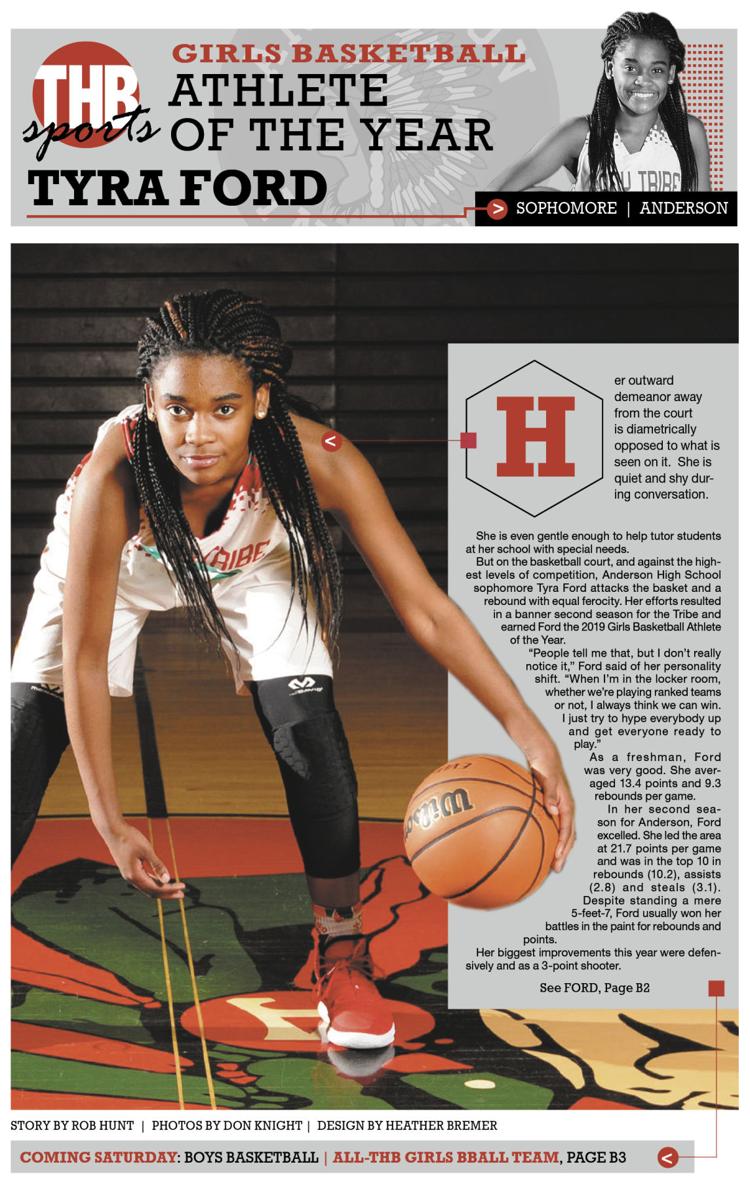 She is even gentle enough to help tutor students at her school with special needs.
But on the basketball court, and against the highest levels of competition, Anderson High School sophomore Tyra Ford attacks the basket and a rebound with equal ferocity. Her efforts resulted in a banner second season for the Tribe and earned Ford the 2019 Girls Basketball Athlete of the Year.
"People tell me that, but I don't really notice it," Ford said of her personality shift. "When I'm in the locker room, whether we're playing ranked teams or not, I always think we can win. I just try to hype everybody up and get everyone ready to play."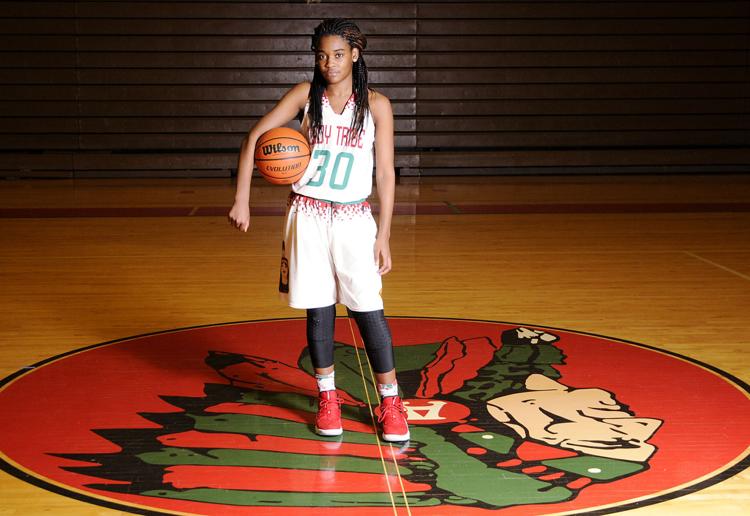 As a freshman, Ford was very good. She averaged 13.4 points and 9.3 rebounds per game.
In her second season for Anderson, Ford excelled. She led the area at 21.7 points per game and was in the top 10 in rebounds (10.2), assists (2.8) and steals (3.1). Despite standing a mere 5-feet-7, Ford usually won her battles in the paint for rebounds and points.
Her biggest improvements this year were defensively and as a 3-point shooter.
"Last year, I didn't really try to go for the steals," Ford said. "I was too clumsy. I spent all of my summer in the gym, either with AAU or at the YMCA. I just worked on it. I really don't like to shoot, but I got yelled at for it, so I started shooting. Most of the time last year, I hesitated and thought about it before I shot it. This year, I just shot it."
She attempted 75 more shots this season from long range and improved her percentage seven points to 29 percent.
Ford seemed to save her biggest efforts for the biggest moments.
During the Madison County championship run for Anderson, Ford averaged 20 points per game as the Tribe swept past Elwood, Pendleton Heights and Lapel for the title. Against 4A state finalist Lawrence North, she scored 20 in the second half after being held scoreless and missing much of the first half with an ankle injury. She had 32 points and 10 rebounds in a one-point loss to eventual sectional champion Mount Vernon.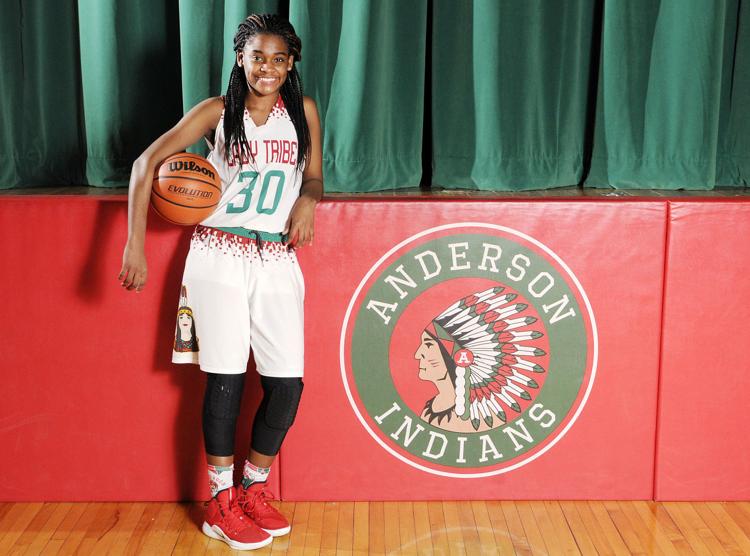 One of her most eye-popping games came in a late-season, near upset of defending state champion Warren Central. In a five-point loss, Ford scored 26 points while going 3-4 on 3-point shooting and 9-10 at the foul line while also grabbing 10 rebounds and dishing out six assists.
"After that game, I just felt like I could play against anybody," Ford said. "I gotta put on a show, a lot of people depend on me, but I depend on them too. When you know people look up to you and have confidence in you, you've got to show out."
In what may be bad news for her opponents, Ford still has plenty of time to improve.
"My scoring is OK, but everything else can get better," she said. "Steals, blocks, assists. Even my rebounding."