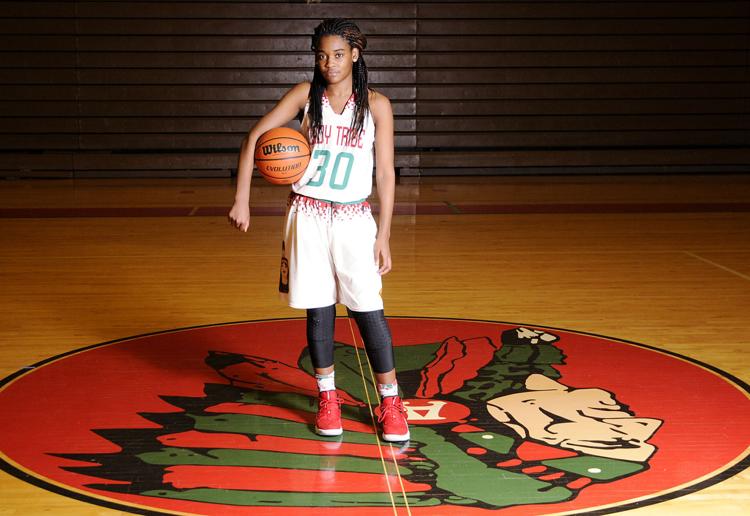 With a below average senior year, Tyra Ford could still smash a school record held by an Indiana Basketball Hall of Fame inductee that has stood for more than 30 years.
With a great season, Ford could cement herself as the greatest scorer that Madison County has ever seen.
After scoring 22.7 points per game and leading Anderson to its third straight Madison County title as well as to the brink of a sectional championship, Ford has earned her second straight THB Sports Girls Basketball Athlete of the Year Award.
It was a season that saw plenty of success stories in the area for girls basketball. Ford was one of four players to reach the 1,000-point milestone. Three area teams won sectional championships, with one advancing to the state finals. She knows that the competition to be the best is stiff.
"If I just keep trying every year and keep motivating myself, I think I'll be fine," Ford said. "But, I've got to push harder than I've been pushing."
Showing improvement has become a Ford trademark.
After scoring 13.4 points per game as a freshman, she improved that mark to 21.7 her sophomore season and 22.7 her junior season, despite missing one full game and parts of three others due to illness. She averaged 7.6 rebounds, 2.8 assists, 3.8 steals and 1.8 blocks per game . All were increases over her previous years except for rebounding, which could be accounted for by Anderson improving their shooting as a team, which cost Ford chances at offensive rebounds.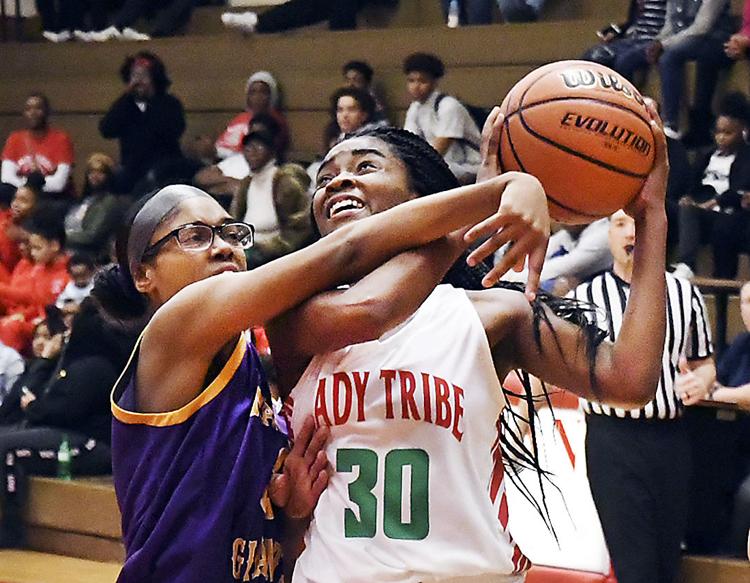 Assuming she remains healthy next season, she is on pace to obliterate the Anderson girls basketball scoring record established by 1987 graduate and 2016 Hall of Fame inductee Dana Wilkerson, who totaled 1,692 in her career.
Ford finished her junior season with 1,348.
"I'll be emotional if that happens, but those will be tears of joy," Ford said.
To extrapolate further, there are two even loftier numbers that at first seem far off, but may not be given Ford's record of improvement.
If she were to increase her scoring output to 27 points per game, given that she is healthy and Anderson plays the same number of games (26) next season, she could threaten both the Madison County girls basketball scoring mark set by Alexandria graduate Jodi Howell (2,026) and the overall county leader, AHS alum Kojak Fuller and his 2,060 career points. Howell won Miss Basketball in 2005, and Fuller was Mr. Basketball in 1993.
Even if she comes up short of those marks, she will be mentioned in the same sentence as many of the greats of the area.
"I'm just hoping that I can be someone for people to look up to and that people can bring up with their kids and other people that played basketball," Ford said. "That would mean a lot because I look up to Kojak, and he's very inspiring. That would be amazing, and I'd be surprised."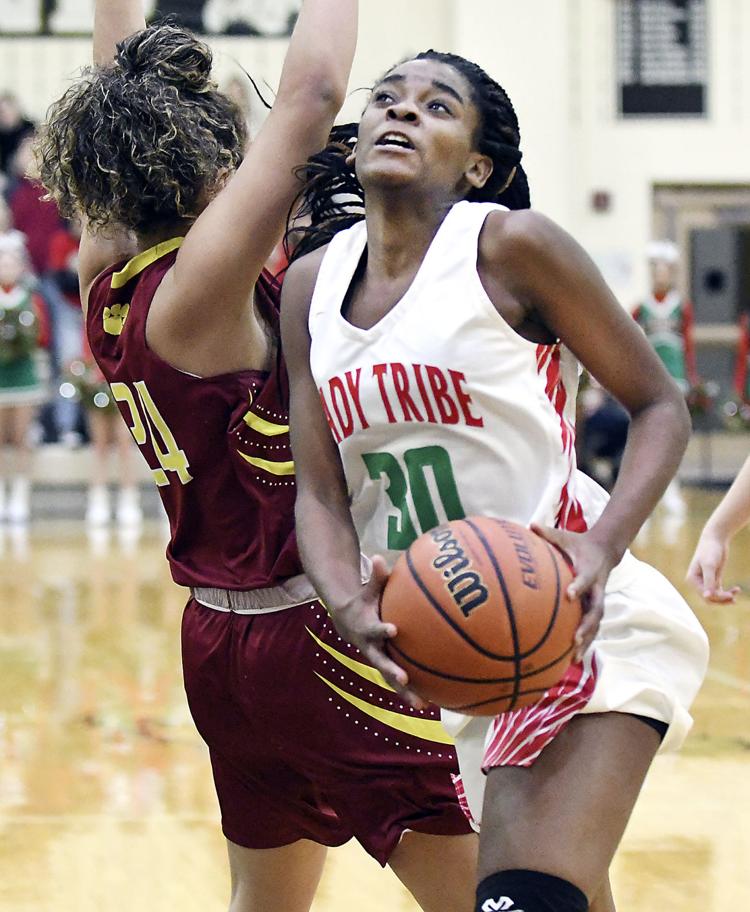 She also wants to average a triple-double — double figures in points, rebounds and assists — but those individual goals rank below those she has for the team for next season.
She wants the Indians to win a fourth straight county title, which would be a sixth straight for her dating back to seventh grade, and she wants to bring a sectional championship back to the Tipi for the first time since 2014.
"That would give the kids that are coming something to look up to and know that they could do it, too," Ford said.
There is another individual goal Ford has — to accomplish one other feat that both Howell and Fuller pulled off.
"I'm just trying to become an (Indiana) All-Star," she said. "I thought I would be a junior all-star, but it didn't turn out like that. I was kind of disappointed.
"But, I've got next year."