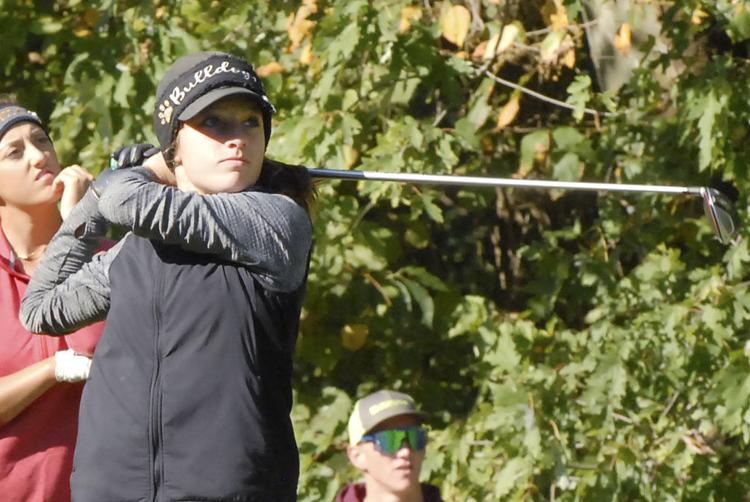 Macy Beeson did not explode on the local golf scene as a Lapel freshman out of nowhere. The whispers of a developing young talent had been in the wind for years and were growing louder by the day.
While potential and reality are often two different things, that was not the case for Beeson.
All the 14-year-old did was make shooting at or under par look routine and lead her team to lofty new heights in earning the 2020 THB Sports Girls Breakout Athlete of the Year Award.
She learned to play at an early age, following her father, Ryan, to the golf course from the age of 3. She showed some interest, he provided instruction, and Macy was hooked.
"Going out daily, I learned to love it," she said. "He just kept telling me things to do. And, once you get a swing down, you don't want to stop it. At least, that's how I am. And that's just daily, learning something new every day."
During the season, Beeson shot an even par 73 in her second tournament at Chippendale Golf Club in Kokomo and was under par in rounds on courses at Edgewood, Meadowbrook, Yule and Arrowhead.
She capped the year with top-five finishes at both sectional and regional before a 13th place score of 154 at the state finals, helping the Lapel team to a 13th-place finish in the program's first trip to the state finals.
Golf may be considered a warm-weather sport, but don't expect Beeson to stop working just because it gets cold in Indiana during the winter.
"Over the winter, we hit thousands and thousands of balls," she said. "Last winter, we worked on swing path … Then we do chipping and putting indoors and get outside whenever we can."