The vaunted Pendleton Heights girls cross country Class of 2022 has taken its second straight prize as sophomore Laney Ricker has captured the 2019 THB Sports Girls Cross Country Athlete of the Year.
Before Ricker could earn this award, she had to be the best on her own team, which includes last year's AOY honoree Katie Jones. For the Arabians, Ricker was the top finisher in seven of the team's 11 races, with an average placing of 1.45. She won her second straight Madison County Championship and was the top area runner at sectional with a ninth-place finish. She also placed 16th at regional, earning both all-sectional and all-regional honors.
But for Ricker, the accomplishment she is most proud of is her team advancing to semistate for the second straight time.
"I'm really happy with this season," Ricker said. "I was really happy that we did so well. Yeah, I got all-sectional, all-regional and all-conference, but it was really nice to advance with the team. I wouldn't want to go without them. That would be boring."
"Boring" is a state that Ricker likes to avoid, which is what led her to focusing her athletic abilities onto running.
"I used to do gymnastics, but I didn't like waiting in line for my turn," she said.
Forays into basketball and soccer were also part of Ricker's sports background, but only running, something she started at an early age, would stick.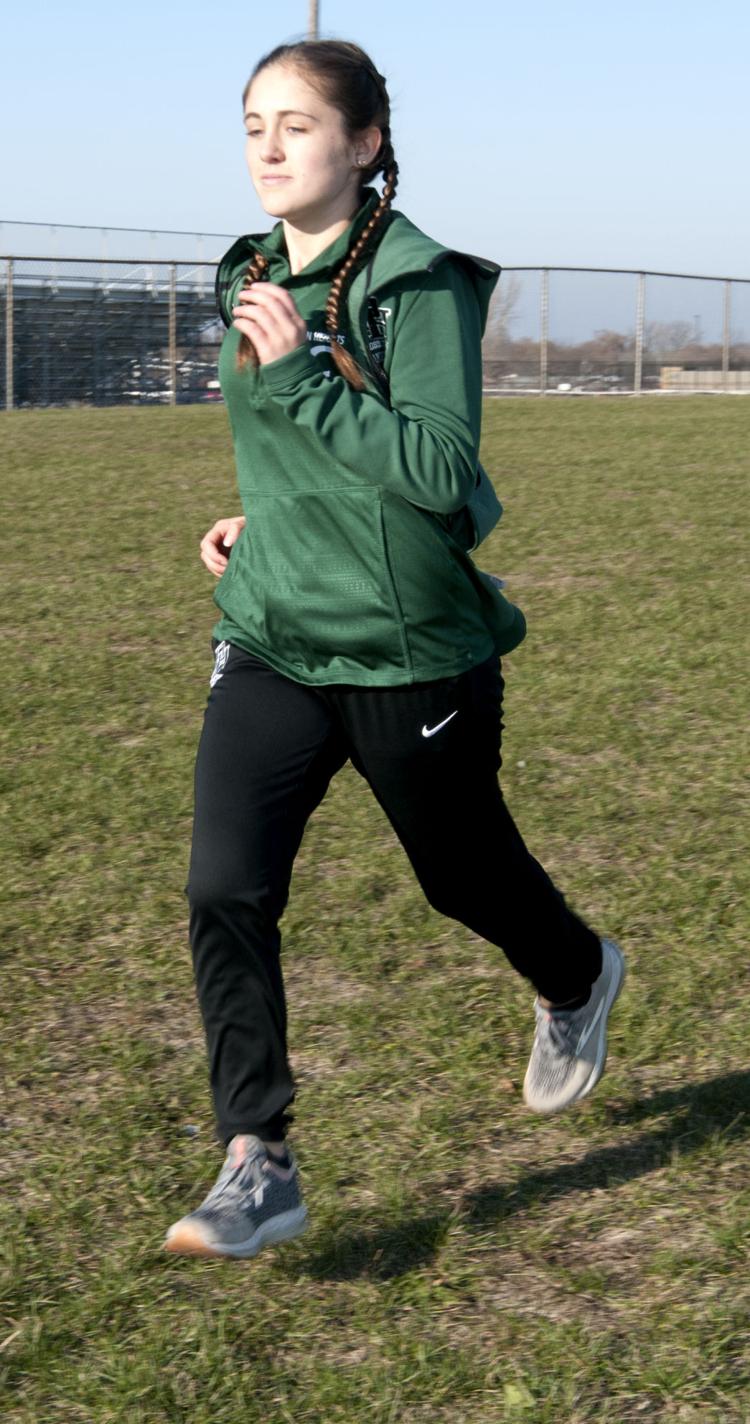 The daughter of Chris and Bobbi Ricker and the youngest sister of former PH softball pitching great Audrey Ricker, Laney brings a mental toughness that seems to be a family trait. Defying the feeling of legs failing near the end of a 5,000-meter run with a desire to finish the race is a mentality she credits her parents with instilling in her.
"My parents always say, 'Give it your all,'" she said. "'If you've already done so much, you can't stop there. You have to finish.' My parents always push on that, you can't quit halfway."
Ricker is now halfway to matching the accomplishment of another Arabians legend in Alex Buck, who won her fourth straight Madison County title in 2015. The thought of matching Buck's feat causes Ricker's eyes to widen and a broad smile to appear.
"I was really excited about winning it this year," she said. "That would be crazy because she's such an amazing runner. If I could do that, that would be really cool."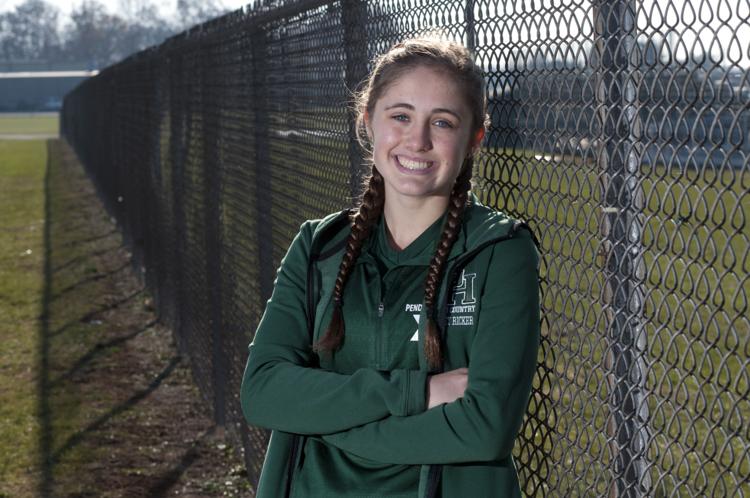 After a breakout freshman season, it was important for Ricker and her teammates to prove that 2018 was no fluke.
"I was nervous (this year) at first because we did so well last year," she said. "I didn't know how much time you actually dropped in high school. I wanted to drop a lot of time from my freshman year, which I did."
Ricker ran a personal best time of 20:21.6 early in the season at the Marion Invitational, but was consistent with her times throughout the season and postseason. A strong starter and finisher, she is looking to improve upon that middle mile for next season as she continues to run this winter.
"I always go out hard on my first mile and I always finish strong on my third mile," Ricker said. "I'll be working on keeping it up in the middle of the race. In the middle, you're not done but you've not just started. That's where I need to improve my mental game is that middle mile."