At her first high school golf tournament, the 18-hole Hamilton Southeastern Invitational at the par-69 Stony Creek Golf Club, Lapel freshman Macy Beeson shot a 12-over par 81, a good score by any measure for a high school player.
That season opener proved to be Beeson's worst round of an astounding freshman year.
Beeson went on to shoot even par or lower in two 18-hole tournaments and three 9-hole meets during the season and led her team to its first berth in the state finals, where she tied for 13th individually and earned All-State honors. Her debut season for the Bulldogs makes Beeson a runaway choice for the 2019 THB Sports Girls Golf Athlete of the Year.
"I was satisfied, besides the first day at state and that first tournament," she said. "Those are the only ones I have a problem with. My season was good."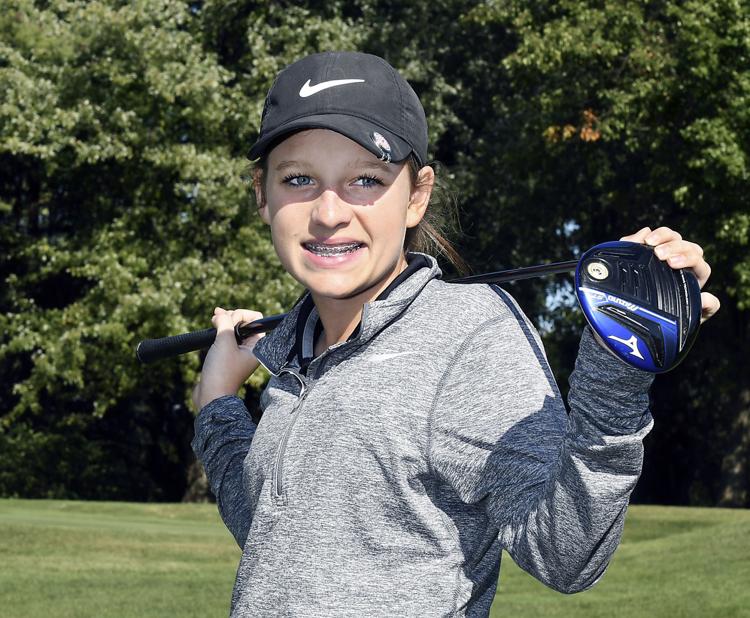 At the state finals, held at the par-72 Prairie View Golf Club, Beeson shot an 81, matching her highest total of the year.
She bounced back in the second round, staying under par most of the day before settling for a one-over round of 73. It was similar to the way she rebounded from the season opening tournament when, four days later, she fired an even par 73 at Chippendale Golf Club in Kokomo.
That early season success, which included a 72 (-1) at the Lapel Invitational as well as under-par rounds at Meadowbrook, Yule and Arrowhead, helped build her confidence as the season progressed.
"An 81, I wasn't very happy with that because I know I'm capable of better," she said. "It just made me practice harder and I came back a few weeks later and was under par. (I) just keep working at it, that's what I did all season because I want to keep improving."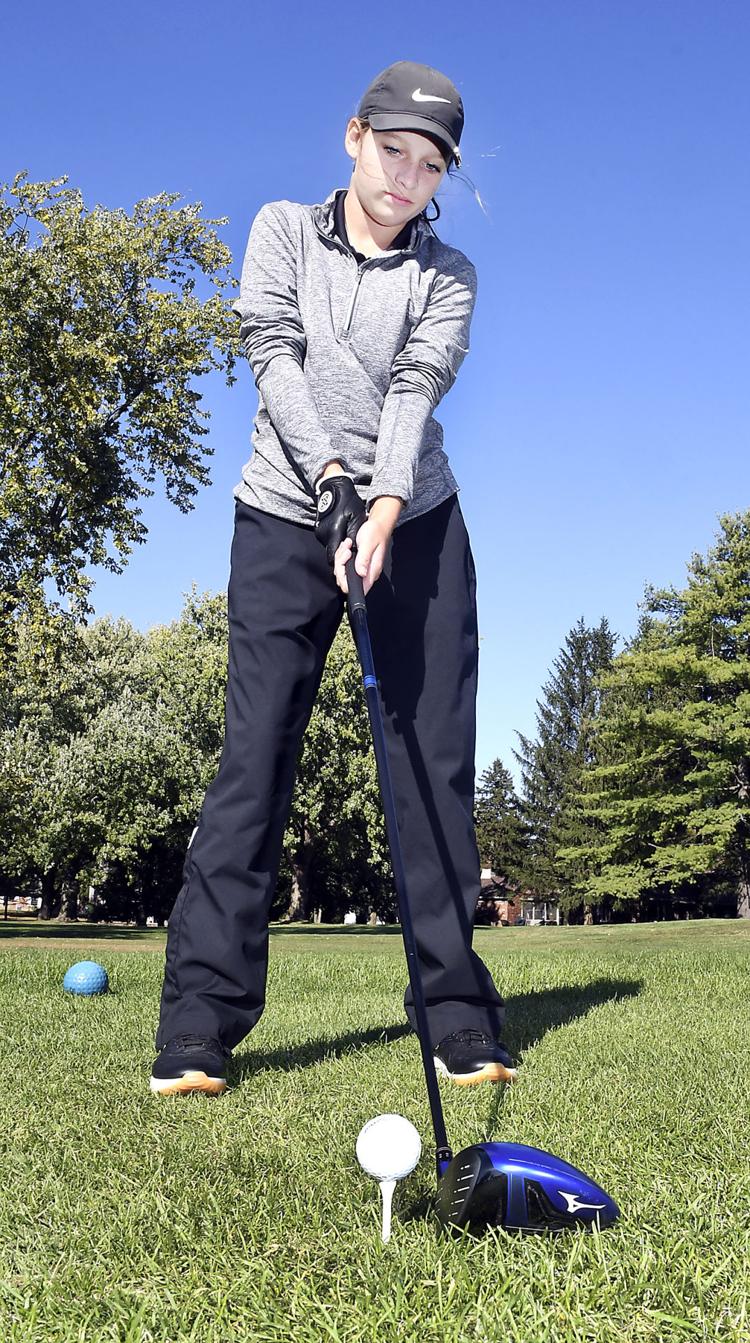 Good high school golf results came immediately, but Beeson is no overnight success.
She began playing at 3 years old, just tagging along with her father to the golf course. She fell in love with the game and began practicing every day, including on the putting green her family built in their backyard. She tried other sports, including tee ball and gymnastics, at an early age, but it was golf that stuck with her. By the time she was 10 years old, she was competing in tournaments, where she learned to keep working hard to improve.
"I go out every day, then started tournament play and I just never wanted to stop," she said. "My first tournament, I shot a 62 and got beat by 30 strokes. That was in the spring, but by the fall I was right up there with (the leaders). I kept practicing in the summer."
Macy is the daughter of Ryan and Nikia Beeson, who, along with her younger brother, friends and grandparents, are a fixture walking along the course during Macy's rounds. She knows she could not have the success without her support group cheering her on, as well as putting up the time and expense of her practice regimen, which includes hitting thousands of golf balls every week.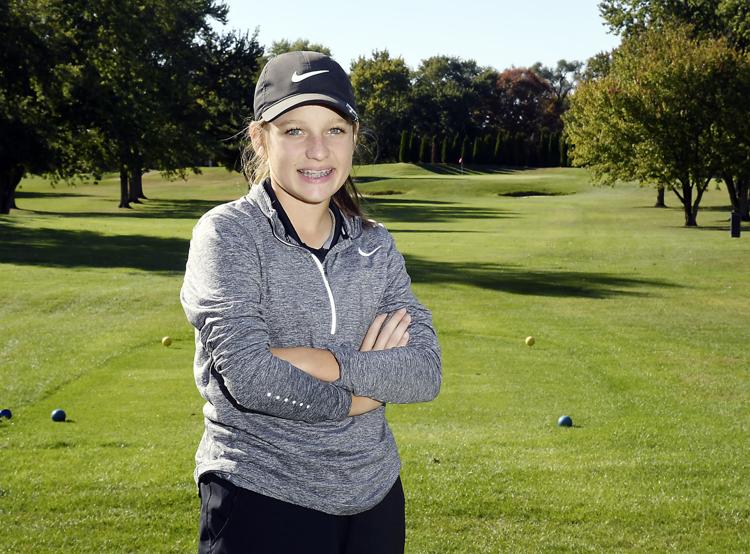 "It means a lot," she said. "My parents and grandparents are there for every tournament and my friends come out and support. It's nice having that support system and it makes me go, especially my dad. He gets me to the course every day, and he's taught me everything I know about the game."
Driven to improve, Beeson is already looking to have a better sophomore campaign.
"I see my game different from everyone else, because I'm the one playing it," she said. "I'll probably mostly be working on my putting, my short game and my upper irons."