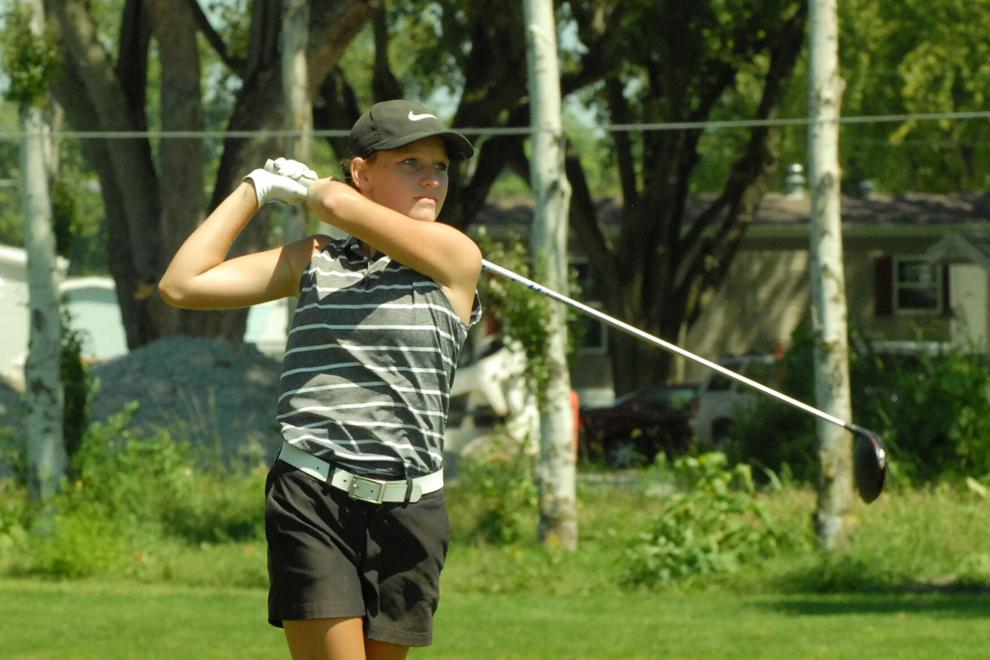 The promise of a fantastic freshman season came to fruition during a spectacular sophomore year as Macy Beeson of Lapel swept the golf postseason championships.
A sectional, regional and state champion, Beeson has been named the THB Sports Girls Golf Athlete of the Year for a second straight year.
Her 2020 resume was extraordinary even before she arrived at Prairie View Golf Club for the two-day state finals.
In nine-hole dual meets, Beeson was under par once, even par twice and one-over par once. She obliterated the field at the Madison County championship in August, shooting a 5-under par 66 at Meadowbrook for her second straight title.
She went on to lap the field at the Noblesville sectional, shooting a 2-under par 69 to place first by a whopping 10 strokes. A 73 at Lapel's home course of Edgewood earned her a regional championship by one shot the following week.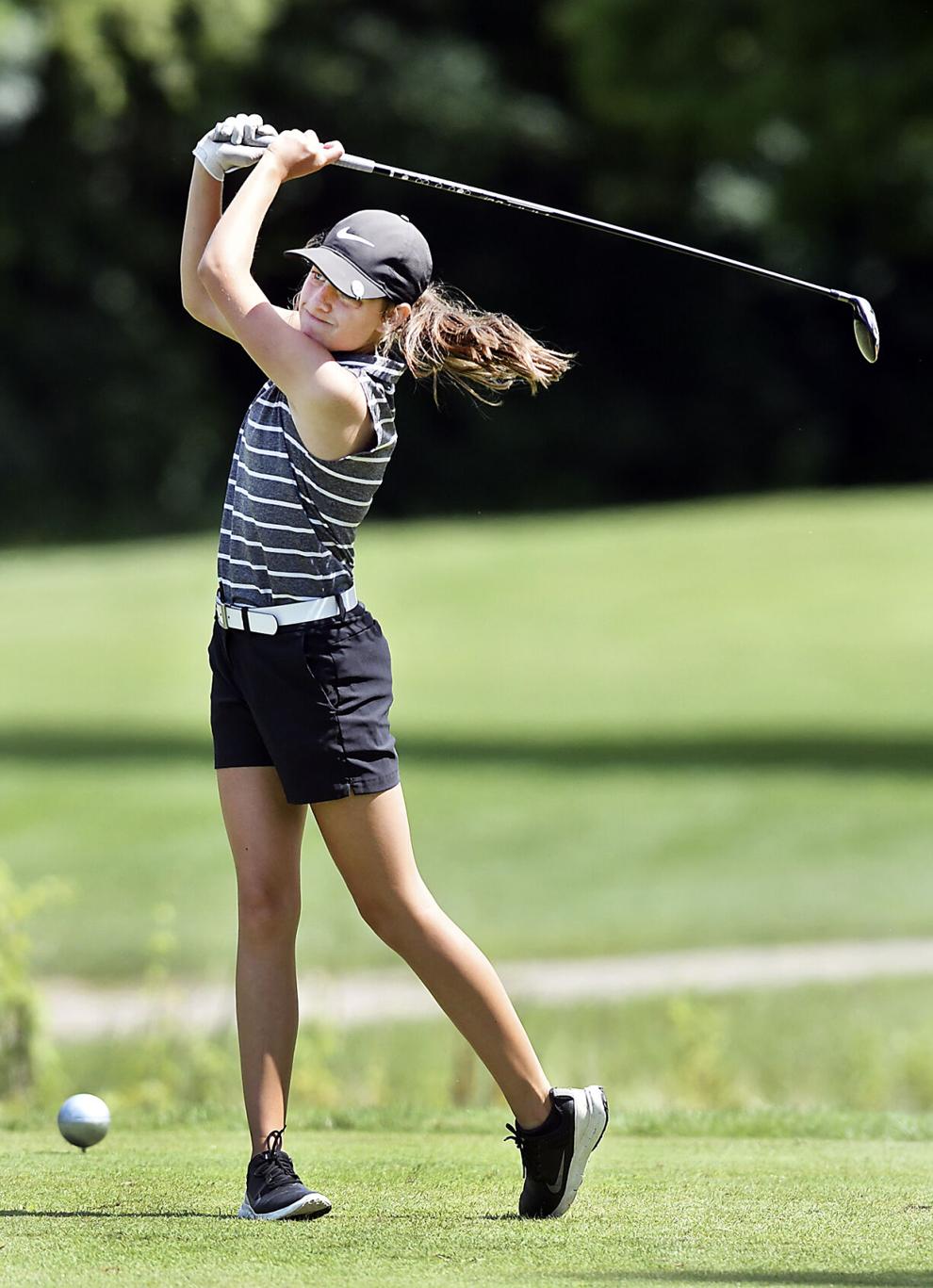 After a 2-over par first round at Prairie View in the state finals, Beeson came back with an even-par 72, which was the second best round of Day 2. It was just good enough to hold off Carmel freshman Michaela Headlee of Carmel by one stroke. With her county, sectional and regional titles, the state championship capped a "grand slam" of sorts for Beeson.
After earning All-State with a 13th-place state finals finish as a freshman, Beeson eventually winning the state title was not a surprise. But to do so this quickly, she even surprised herself.
"It was a goal, but I didn't think I would do it this year," Beeson said. "I just wanted to work my hardest and, I made goals for myself. I wanted to be sectional champion, regional champion, and then, let's try to get state and it happened. I'm still in shock."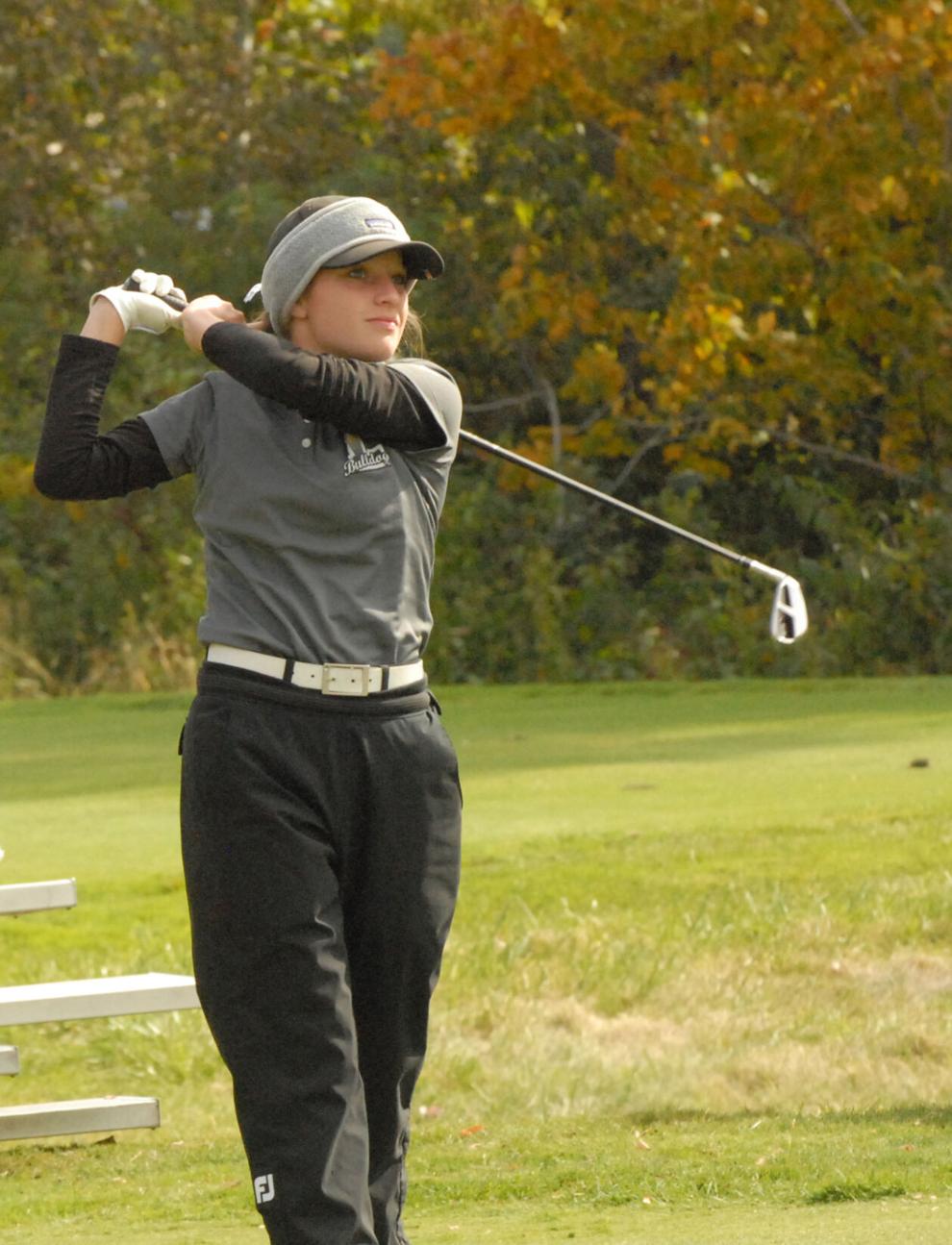 Known for being her own worst critic, even Beeson had to acknowledge that this season was full of success and devoid of failure.
"I don't think it could have gone any better, honestly," she said. "I'm proud of all my scores. I had to keep working at it and next year I want to do the exact same thing. And the year after."
Beeson is not one to rest on the laurels she has already received. She knows that repeating will not be easy and has to look no further than the 2019 state champion, who finished 25th in 2020. She knows she needs to get stronger physically.
"I just think gaining muscle and hitting the ball further, so I'm hitting wedge shots in," Beeson said. "Most of those girls are hitting pitching wedges, and I'm having to work harder for my shots. So, if I can gain some more yardage off the tee, that will help me."
As the first individual state champion in Lapel High School history, Beeson has garnered more attention than the soft-spoken 10th-grader is usually comfortable with.
But, it's something she may have to get used to.
"I don't like the spotlight being on me, I'd much rather it be the whole team, I'm just that kind of person," she said. "But, I love the attention and the support, it's something I'm getting used to."