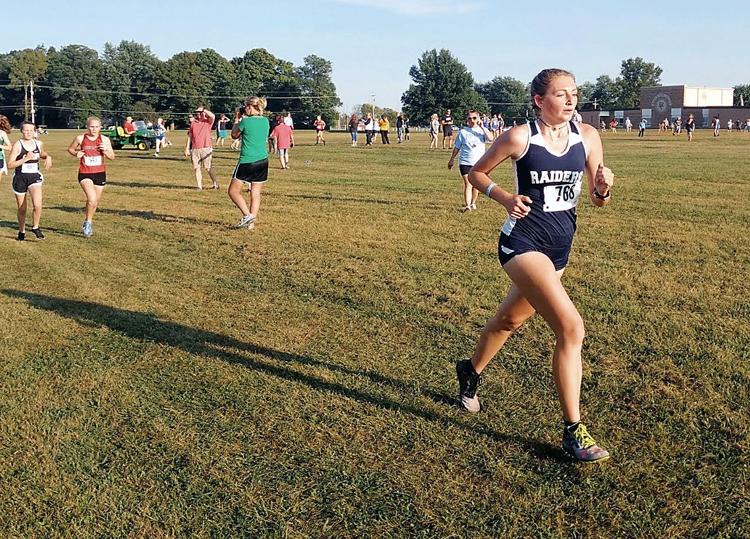 Make no mistake, Stormie Fitch is an accomplished and talented athlete. She is a two-time cross country semistate qualifier, she owns Shenandoah's 3,200-meter track record for girls and was a starter for the sectional championship basketball team.
She is also the most nominated athlete in the three-year history of the THB Sports Awards. Numerous athletes and administrators have submitted her name for the Mental Attitude award, and she has been a finalist the last two years.
Well, the third time proved to be the charm.
One teammate who nominated Fitch is Korbyn Wood, who says Fitch's love for the sport and her teammates always shines through during competitive races.
"No matter what, after Stormie finishes her race, you can catch her on the course cheering on her teammates and hugging people from other schools," Wood wrote in an email. "She always is cheering on other people."
Fitch's junior cross country campaign was slowed a bit due to a leg injury she suffered during the prestigious Arabian Roundup. She bounced back as a senior, advancing to the semistate, and Wood says the injury never altered Fitch's attitude toward others.
"She is constantly making sure everyone is OK, even when she is struggling with stuff herself," he said. "She never lets anyone see that, though, she just keeps smiling."
Wood points out the athletes that compete in cross country and run track are a community that supports one another. But Fitch is one who goes above and beyond, and he considers her a role model.
"I know she has become a big part of the running community, and I have always looked up to her," Wood said. "She constantly reminds me that no matter how hard life may get, you just keep swimming. She's a great friend, but an even better teammate."