After making a season-opening statement with a hat trick, Pendleton Heights senior Megan Mills consistently rose to the occasion when her team needed her.
Whether she was putting the ball in the net in big games or preventing the opponent from doing the same, she did both with equal passion and success, making Mills the 2019 THB Sports Girls Soccer Athlete of the Year.
Also an outstanding basketball player for the Arabians, Mills was not certain that she would even play soccer this season. Fortunately for PH, she decided to suit up this fall.
"I was thinking of playing basketball in college and, if I got a scholarship, then I needed to put everything towards it," Mills said. "What ultimately changed my mind was that it is my senior year and it is a sport I love to play. I wanted to give it one last hurrah and give it my all."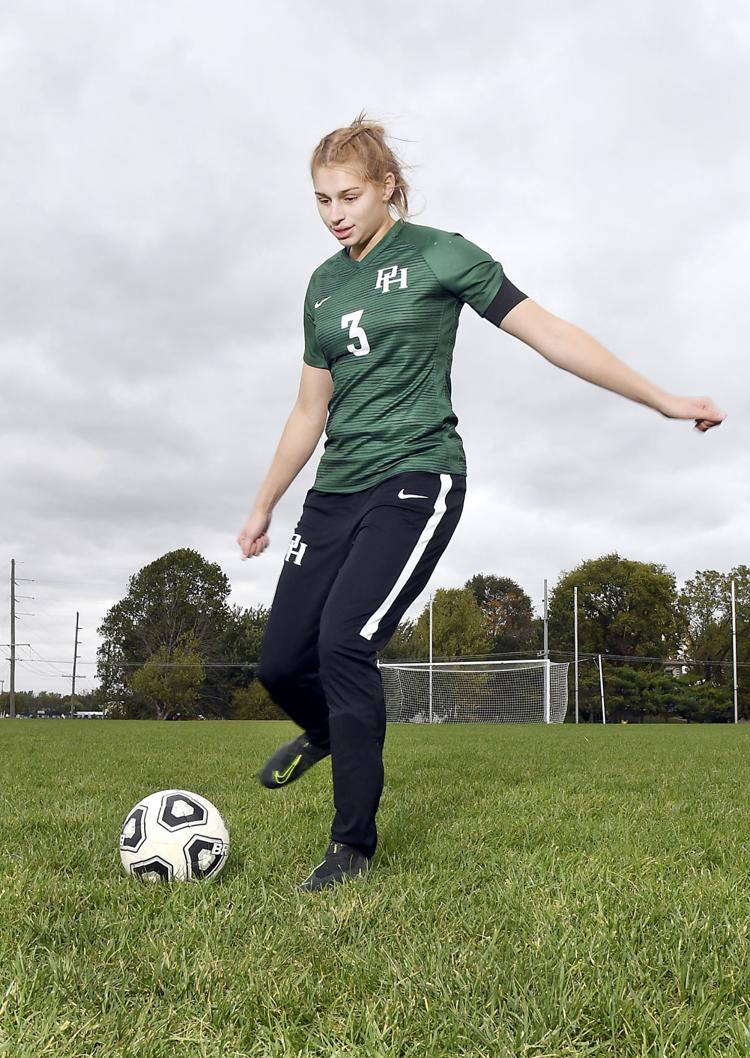 And that last season started with a bang as Mills scored three times in the opener, a 6-1 win against Lebanon. It was an early boost of confidence for PH who lost several top scorers from last year's team, including the two-time THB Sports Girls Soccer Athlete of the Year Taylor Fort.
"It was big, not just for me, but for my team," she said. "It was important that they see we didn't have just one player because I couldn't do that without my teammates."
Mills led all area players with 15 goals and added six assists this season. The bulk of her production came in the team's biggest games as she scored seven of her goals and had five assists in the team's conference games. Pendleton Heights finished 5-2 in the Hoosier Heritage Conference, missing out on a chance to share the title in the season finale.
"Those are the bigger games, but I think as a team we just work harder in those games," Mills said. "We pass better in conference games where in regular season games, we're like, 'Oh, we play today.' But those (conference) games are bigger, so we all just play better as a team."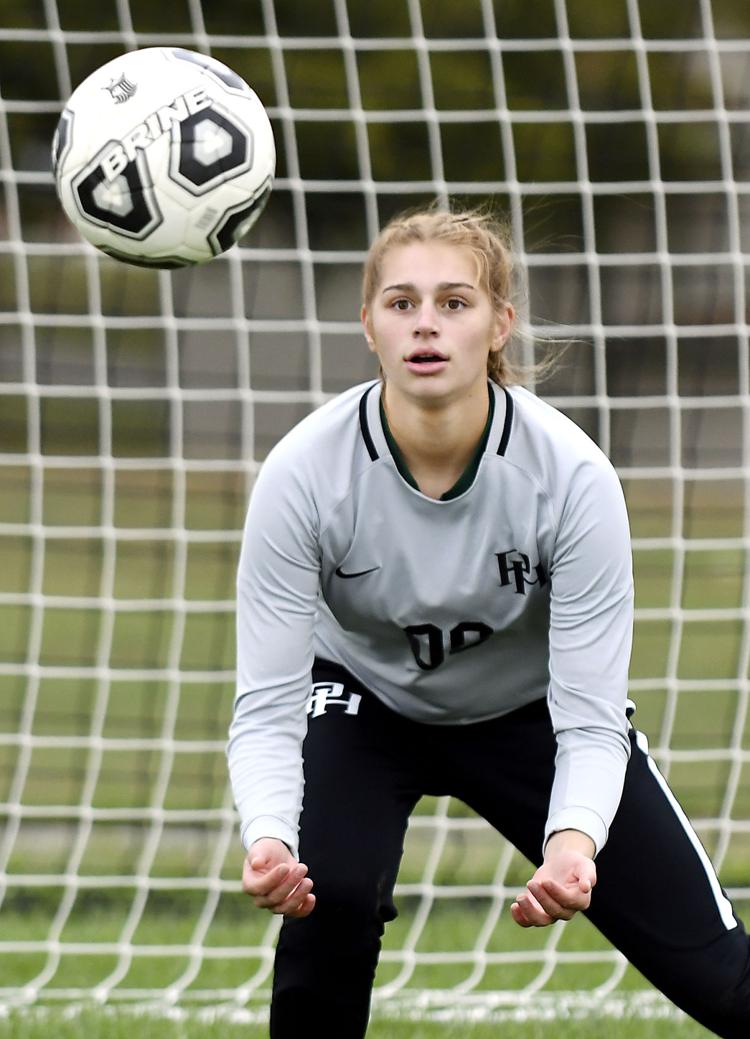 The daughter of Julie and Allen Mills, Megan transferred from New Castle after scoring 20 goals as a sophomore for the Trojans. She said she felt tentative at first, actually concerned that she would make the varsity roster, but felt accepted and welcomed as a part of the PH team almost immediately.
"After we got started, I thought yeah these girls are really good but I can compete with them," she said. "It was great, because there were not only other girls who could compete, but there were a ton of girls who had my back, too."
Even in defeat, Mills came up big to give her team a chance to win.
In their first-round sectional game against powerful Fishers, Mills stepped in to the goalkeeper position in relief of injured Gracie Conkling. She kept the Tigers off the scoreboard into the second half and, although PH eventually dropped a 2-0 decision, it was Mills who kept the team competitive.
"This is probably pretty shocking to some people, but I actually like playing goalie," she said. "I knew that, for us to do well, I had to put forth my best game."
Mills had opportunities to play either soccer or basketball collegiately, but she has seized on a greater chance for a scholarship in another sport, one in which she has never competed or is even offered in the area.
"I'm just trying to figure out what fits me best right now," she said. "I actually have some interest from IU for rowing. I emailed them and she emailed me back the same day. In Indiana, rowing isn't a normal sport, but actually her best rowers are soccer players."
Mills announced recently that she will be attending Indiana University on a rowing scholarship.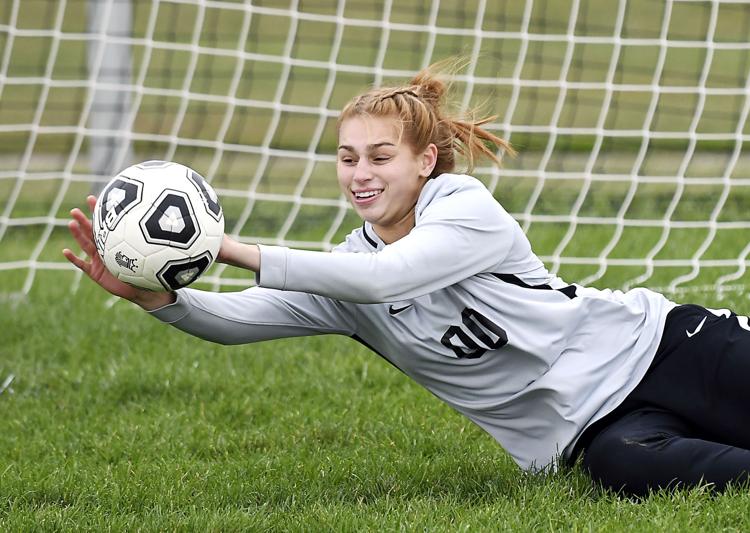 Is Mills happy with her decision to play soccer this season?
"I'm super happy, I think I would have regretted it if I didn't play," she said.