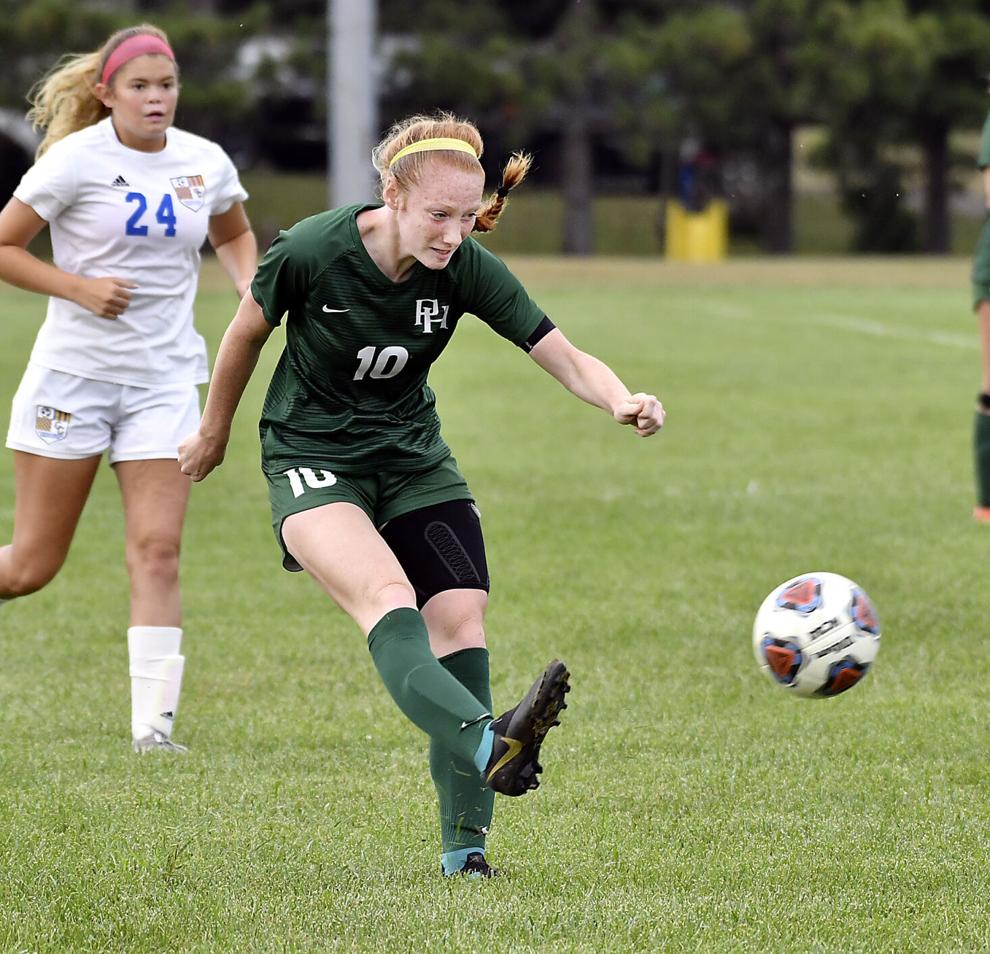 Macy Browning lived up to and even surpassed the tradition of prolific scorers that have played recently for Pendleton Heights girls soccer. She led all area players with 21 goals — a program scoring record — and has been named the THB Sports Girls Soccer Athlete of the Year.
Browning had missed time the last two years with various injuries. But she was healthy in 2020 and she was able to show what she was capable of.
"I actually started the season with a little bit of an ankle problem from the summer, and I was really worried about that," she said. "That lingered for a small part of the season, but I was glad I was able to play. I'm not usually very injury-prone, so that is surprising that did happen the last two years."
She wasted little time showing what an offensive weapon she could be as she tallied four goals in a season opening 6-2 win against Lebanon. In the second game, she accounted for all the PH scoring in a 3-3 tie with Pike. With her health problems behind her, she was able to stay on the pitch and maintain that momentum throughout her final high school campaign.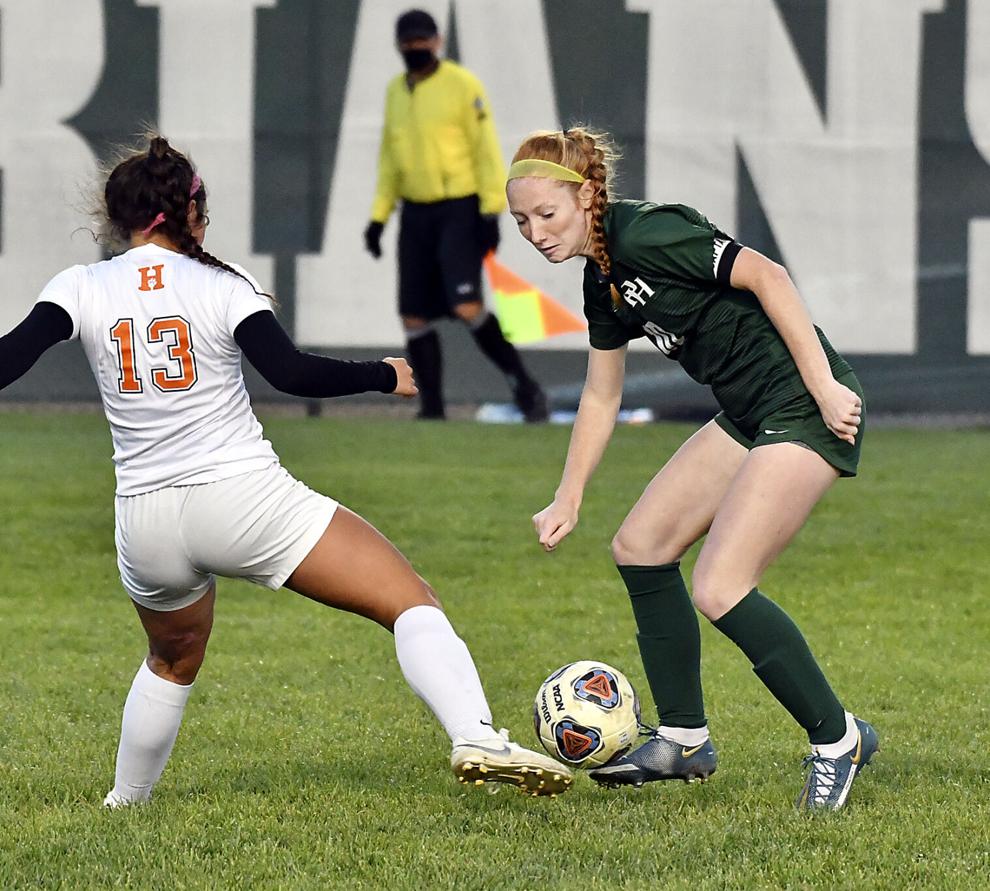 "When I played those first two games, I thought 'Wow, I just scored seven goals in two games. Am I going to be able to keep this going or was that it?'" she said. "It was really big for me this season, I was really taking care of my body after games, making sure I was eating right and taking ice when I needed it."
Those highlights and her individual accomplishments aside, Browning's most memorable moments from this season are the close games that involved her teammates.
"A lot of the games that stood out to me are games where I may not have scored, but it was a good team effort," she said.
Browning tried all manner of sports growing up. She tried cheering and dancing as well, but it was soccer that stuck with her due in large part to the nonstop action of the sport.
"I think I was probably as good at softball or maybe even a little better when I was younger," she said. "I just liked how with soccer there was so much movement and you just kept moving and never stopped playing. You were just running, running, running and I think that's what really made me love it."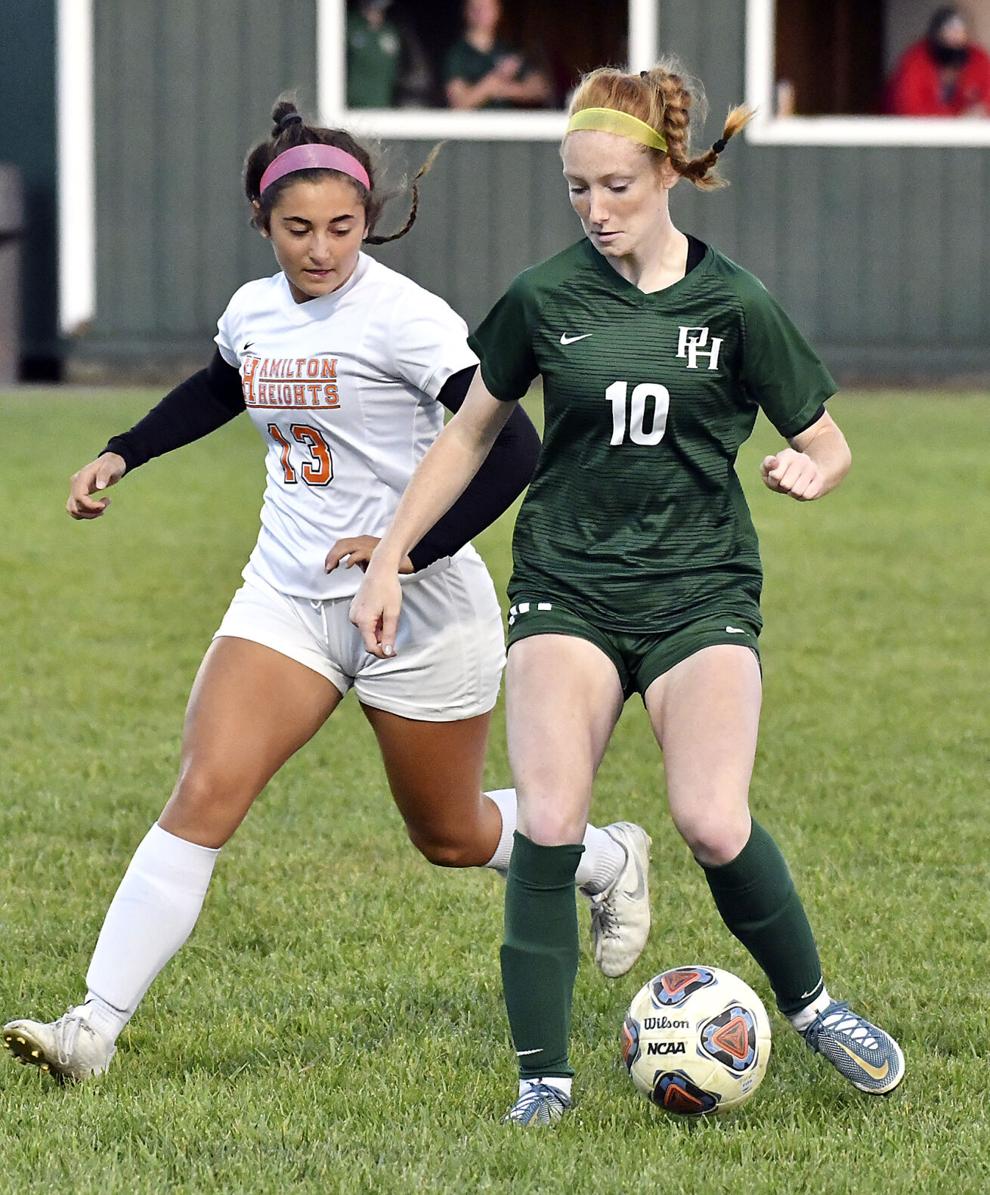 While leading the team in scoring, Browning was also second on the team with eight assists this season. She finished her career with 37 goals scored and will play soccer next year at Indiana Wesleyan.
"I'm really satisfied with this year, and I wish I could have done more and not been injured in past seasons," she said. "I wish I still had time to be with the team, I'd say I'm pretty satisfied, especially with how this year went. I'll miss the team, and I'll miss the girls."
Browning expects to play more of a defensive role at IWU and plans to study nursing.