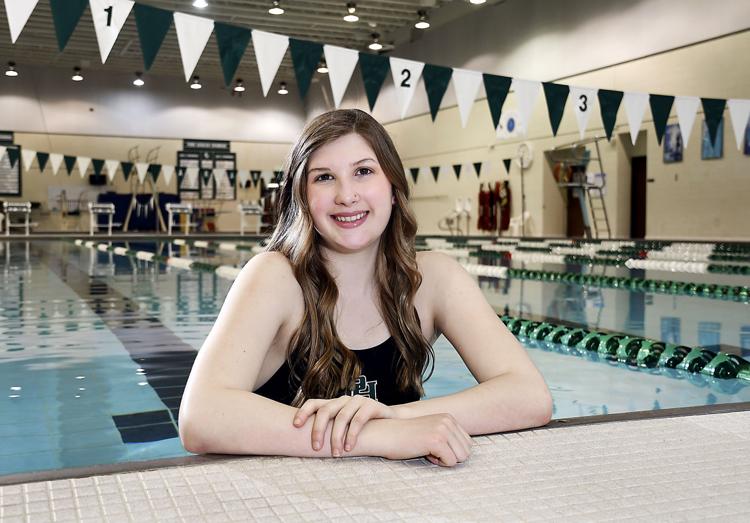 There were goals to accomplish and records to be broken. Just a sophomore, Grace McKinney did plenty of both for Pendleton Heights this season and is The Herald Bulletin's 2020 Girls Swimming Athlete of the Year.
"I'm beyond speechless about it, it was such a great season," McKinney said. "I achieved almost all of my goals this season. I had so much support from my friends, my teammates and my family. I couldn't have done it without this team and I love these girls with my whole heart."
At the highly competitive Hamilton Southeastern sectional, McKinney placed fifth in the 500 freestyle and sixth in the 200 freestyle (in school record time) -- the top two finishes for any area girls individual swimmer.
As any swimmer strives to do, McKinney dropped her times during sectional. She trimmed 10 seconds off her 200 free time from seeding to finals and, in the 500 free, she swam a 5:12 in the finals after being seeded with a 5:42.
"Her swims in prelims were strong enough on their own, but her swim in finals really set her apart," PH coach Mindy Hertzler said.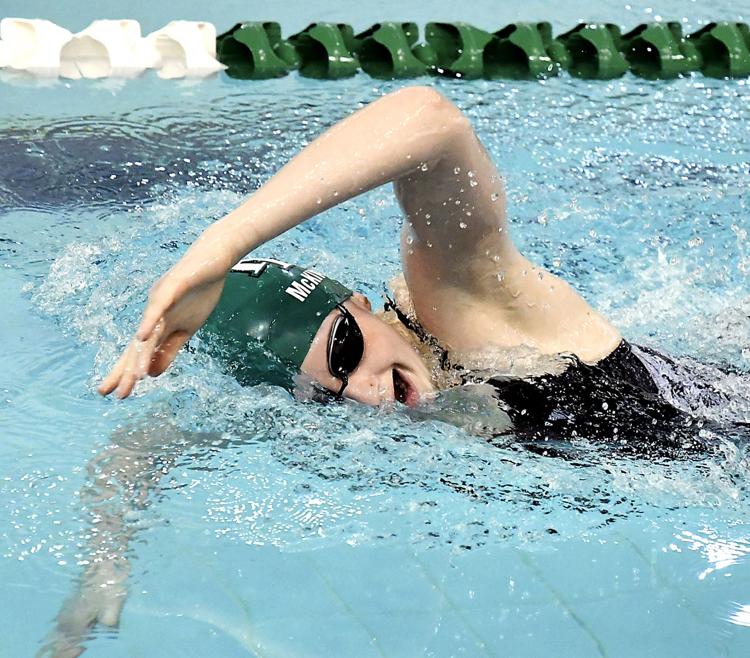 McKinney also teamed with fellow sophomore Jaima Link and seniors Karly Riffey and Emma Robison for third-place swims in the 200 and 400 freestyle relay, with the latter setting a school record and qualifying for the state finals.
Seeded 23rd at state, that 400 relay team broke the school record for a second straight week at 3:38.60 and placed 22nd.
"The fact that we did it together was even more special," she said. "We had been together all season. We had been training together all season, we knew each other's bad days and we had those bad days together and the good days. To work together for so long and then enjoy the reward for it together was so mind-blowing. I wouldn't want to experience it with any other girls."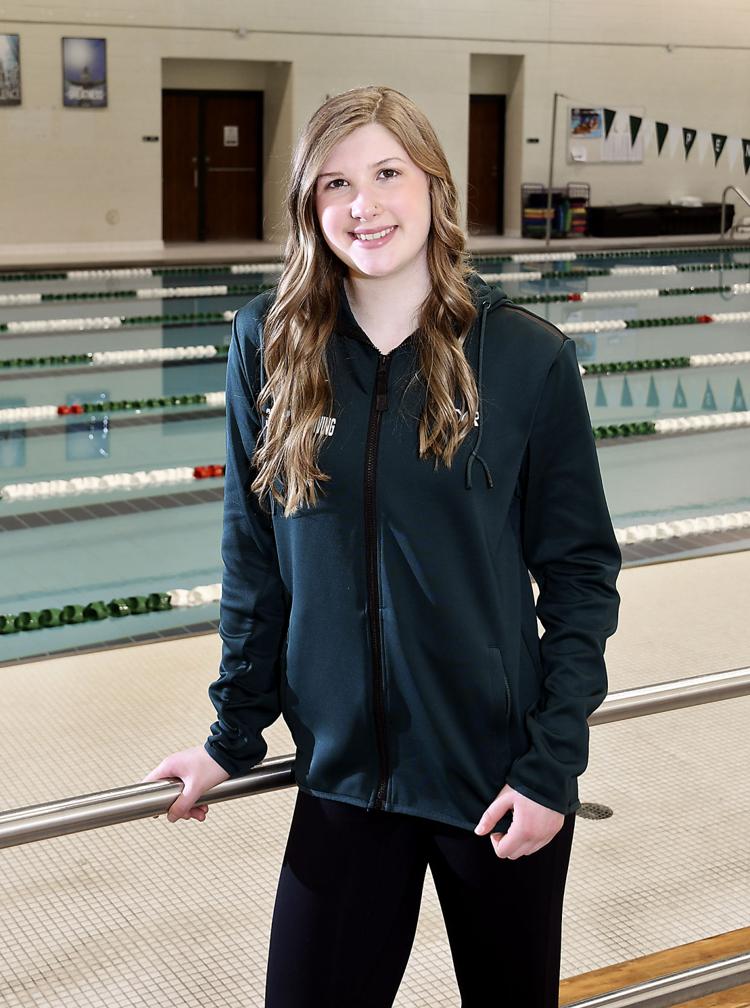 Not long after she first dove into a swimming pool, McKinney realized that she had found the perfect sport to match her pre-existing competitive nature.
"I started swimming when I was 9 and I just fell in love with the competition," McKinney said. "Through a lot of hard work, about 7 years ago, I got my first first place in the 200 IM when I was about 9 or 10. I loved that feeling. I thought, 'I can do this, I can get myself to the top.'
"I've worked every day to do my best for my team and myself. If I didn't love it so much, I wouldn't do it. It's a lot of work and dedication … I'd say I'm a very competitive person, but the swimming has given me something to be competitive for."
That dedication and work plays out into a practice schedule that requires 20 hours of swimming per week. That doesn't leave much time for her favorite down time activity, which is cuddling with her 5-year-old Maltese Poodle, Luna.
But she says the work pays off when she sees her name on the PH record board with her own role models such as Madison Brand and McKenna Jule.
"There was one distinct memory I have from when I was little, and that was watching McKenna Jule swim," McKinney said. "I was in the stands, and I just remember thinking, 'Wow, she's really good.' She was like an idol almost. I wanted to swim like that when I was older and be that role model for younger kids."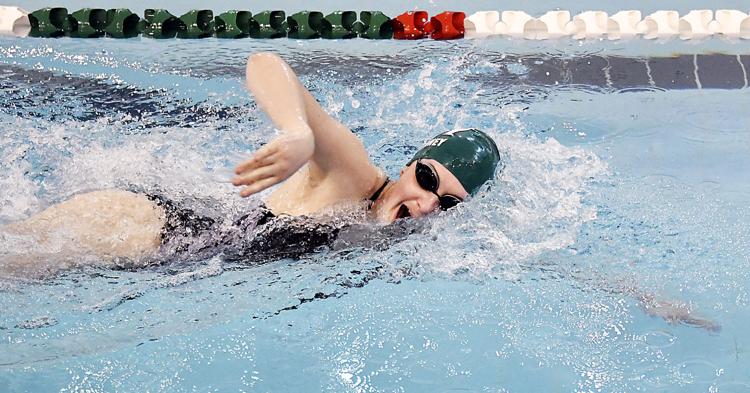 Even with so much success early in her high school career, McKinney has plenty to work on for next year to be even better. Along with her almost nonstop and intense physical preparations, she plans on being better mentally going forward.
"I think I did well this season beginning to tackle the mental side of this sport," she said. "It's very vigorous athletically, I weight train and I train 20 hours per week in the pool. There's some technique, but I think I've tackled that side pretty well. But in the next few years, I want to tackle the mental side of things. It is a mental game, you don't want to think negatively and there's a lot going on inside your mind to contribute to your swimming."