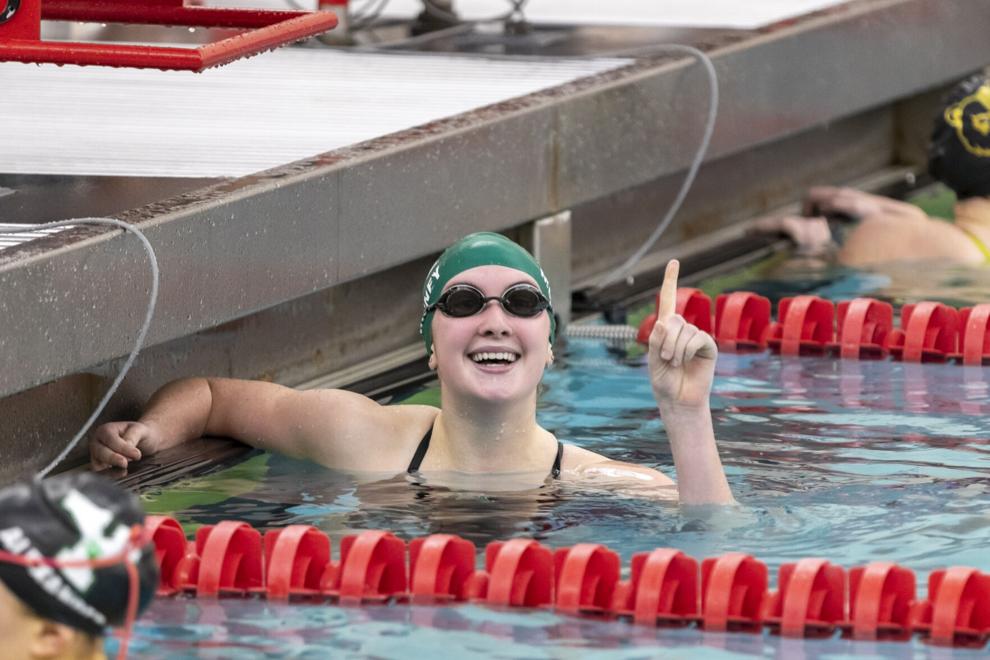 With a year of high school to go, junior Grace McKinney has already cemented her place in the long tradition of Pendleton Heights swimming excellence.
McKinney holds three school records, anchored a relay team that advanced to the state finals for a second straight year and has earned back-to-back THB Sports Girls Swimming Athlete of the Year awards.
"I'm really happy with the season," McKinney said. "I think I accomplished most of my goals this year. I was really happy to win the 200 freestyle at conference. That was really special because I wasn't super happy with my times last year at that meet."
Earning the Hoosier Heritage Conference title in the 200 freestyle was just the beginning this year for McKinney. She later posted a third-place finish at the Fishers sectional with a school-record time of 1:55.73. Unfortunately, when the psych sheets were released for the state finals, McKinney was the 33rd qualifier for the field of 32 swimmers in the event.
While she was devastated by missing the state field, she is using that disappointment as fuel to take that step next year.
"Missing the 200 free by hundredths of a second just made my goals clearer," she said. "In the moment and when you first hear it, it was really disappointing and really hard to take."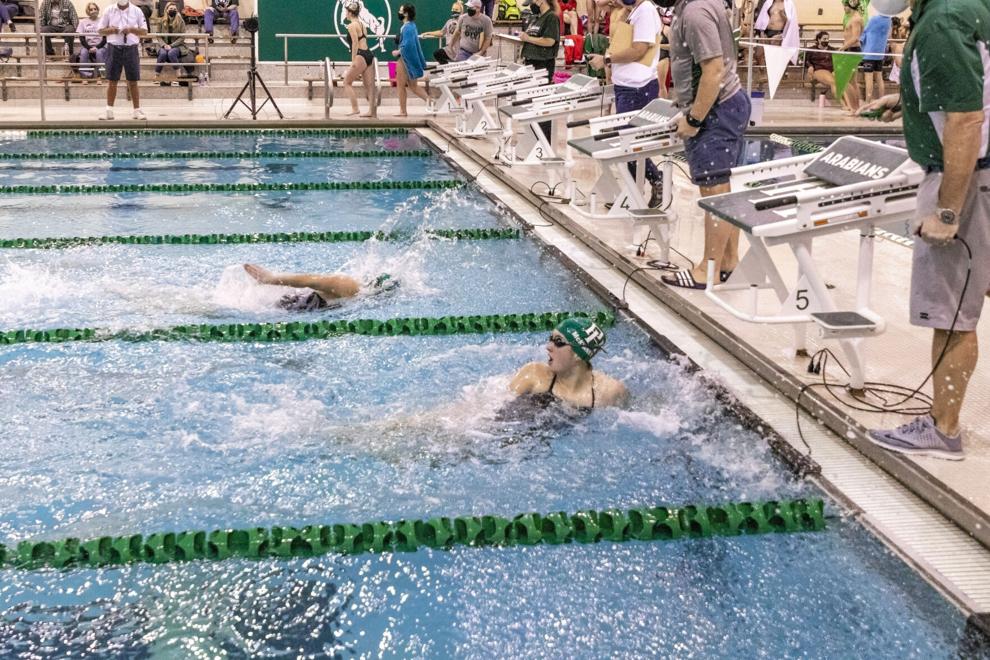 McKinney was successful in returning to the state finals as the anchor of the Arabians 200 freestyle relay team, along with senior Kaitlyn Wheetley, junior Jaima Link and freshman Mallory Gentry. The quartet set a school record with a time of 1:40.13 at sectional, a mark they broke in the state finals prelims at 1:39.64. McKinney swam a personal best split time of 24.06.
"It's always more fun to go to state with your teammates and to experience that with them, especially at the world-famous Natatorium at IUPUI," she said. "It's just a rush, you walk in and it's this vast pool and just to be there is cool, but to be there with your teammates is special."
Her eyes light up when she talks about her team, which finished undefeated in dual meets for the third year in a row.
"It makes me really proud to be able to say I'm part of an undefeated team for three years now," McKinney said. "It's really pretty special and everybody works for it.
"It just makes me smile to say we're undefeated because we all really work hard for it and we have fun at the same time," she added.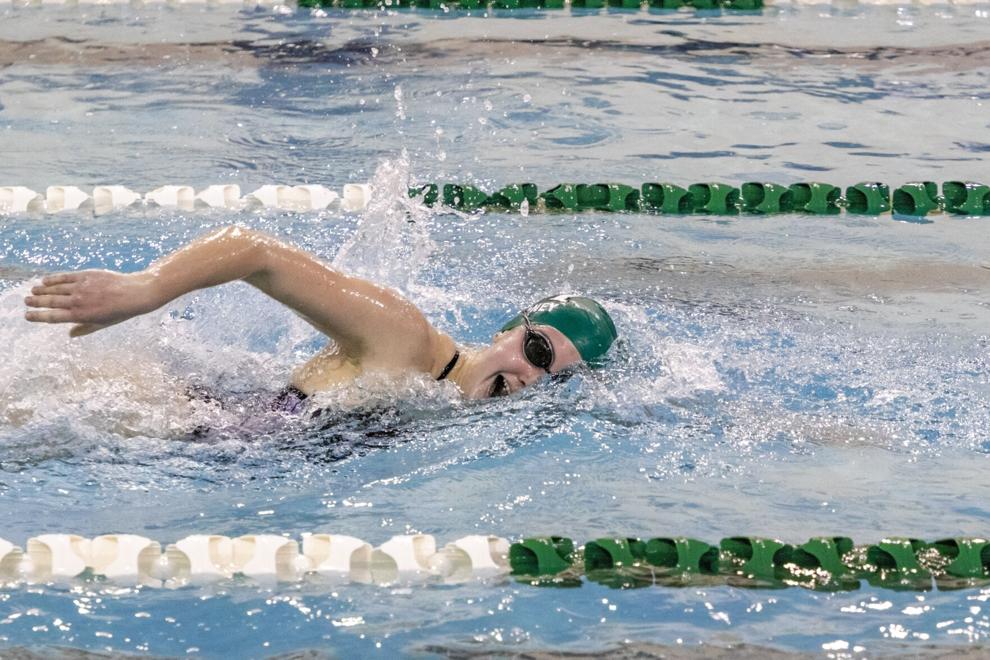 McKinney says she could not have handled the pandemic-related uncertainty that went with this season alone. Her Arabians teammates helped each other successfully navigate a tough season.
"It was really hard, especially at the beginning when we didn't even know if we were going to get to start the season," she said. "Then, each day, it was 'What's next'? The best way that we kept moving forward was that we're going to practice and go on as is."