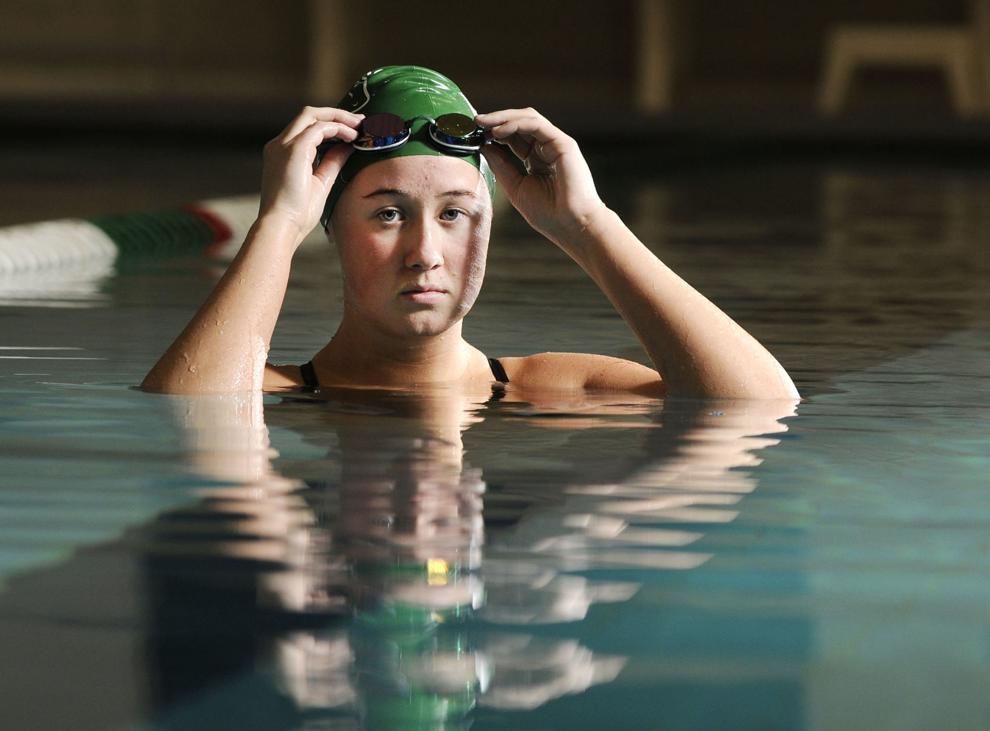 High above the pool at Pendleton Heights High School is a large board displaying the school's boys and girls swimming records. Arabians junior Karly Riffey, along with graduated teammates Sarah Dudley and McKenna Jule and junior teammate Emma Robison, is a part of two records that were set a year ago, in the 400 and 200 freestyle relays.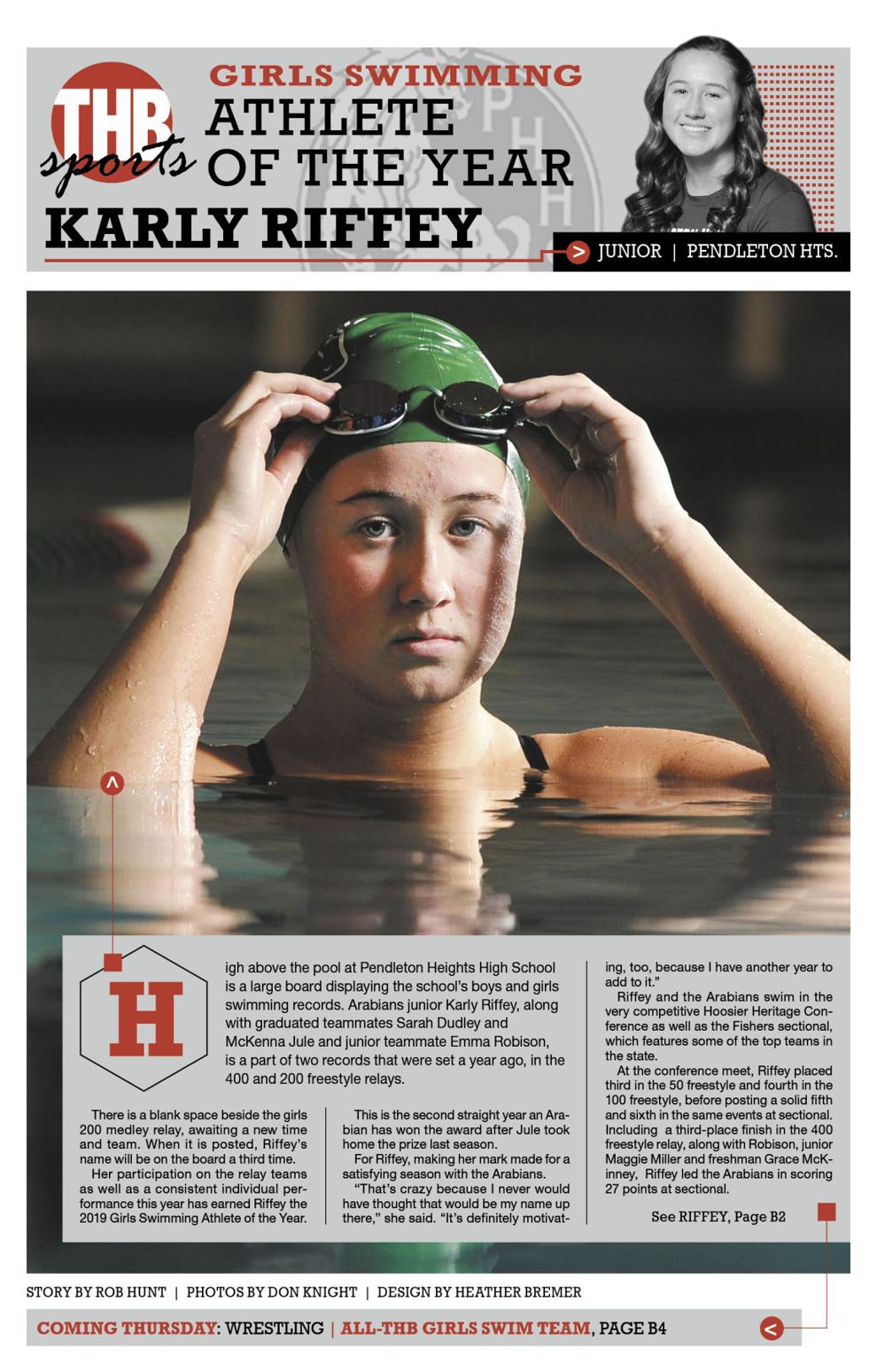 There is a blank space beside the girls 200 medley relay, awaiting a new time and team. When it is posted, Riffey's name will be on the board a third time.
Her participation on the relay teams as well as a consistent individual performance this year has earned Riffey the 2019 Girls Swimming Athlete of the Year.
This is the second straight year an Arabian has won the award after Jule took home the prize last season.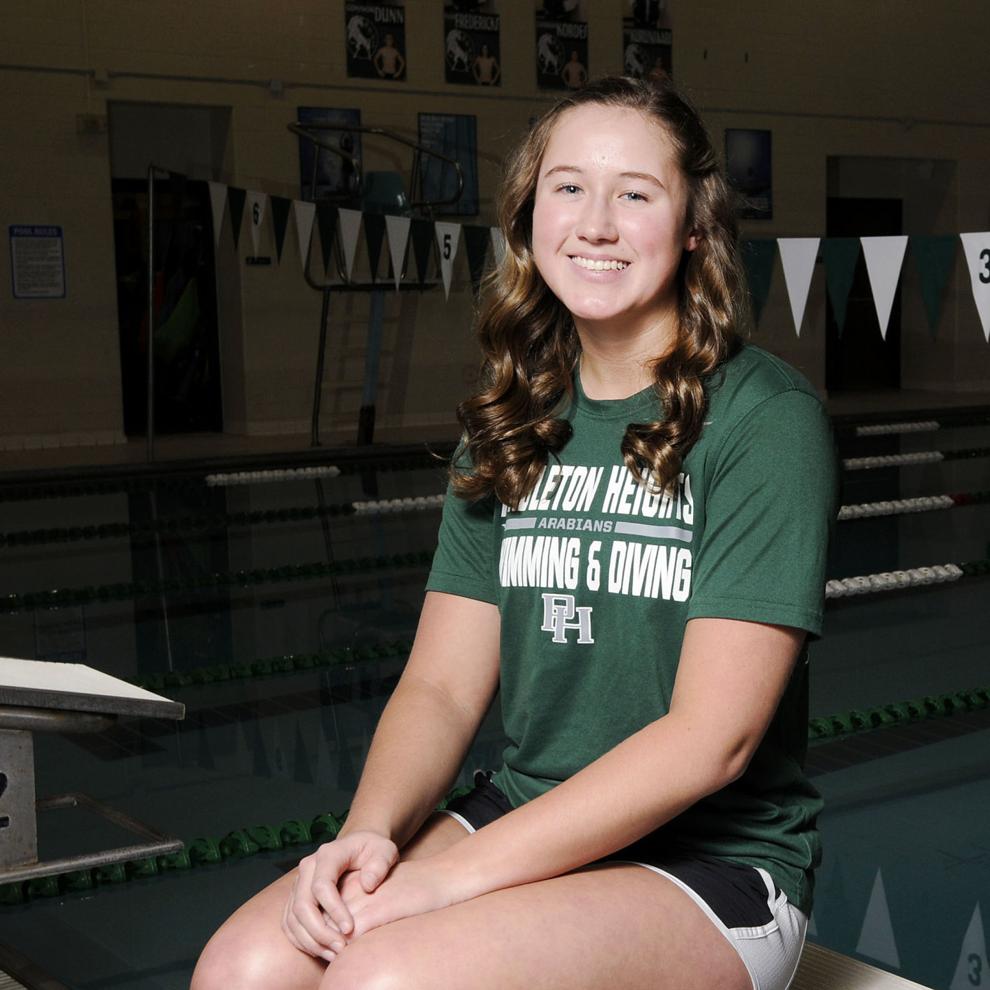 For Riffey, making her mark made for a satisfying season with the Arabians.
"That's crazy because I never would have thought that would be my name up there," she said. "It's definitely motivating, too, because I have another year to add to it."
Riffey and the Arabians swim in the very competitive Hoosier Heritage Conference as well as the Fishers sectional, which features some of the top teams in the state.
At the conference meet, Riffey placed third in the 50 freestyle and fourth in the 100 freestyle, before posting a solid fifth and sixth in the same events at sectional. Including a third-place finish in the 400 freestyle relay, along with Robison, junior Maggie Miller and freshman Grace McKinney, Riffey led the Arabians in scoring 27 points at sectional.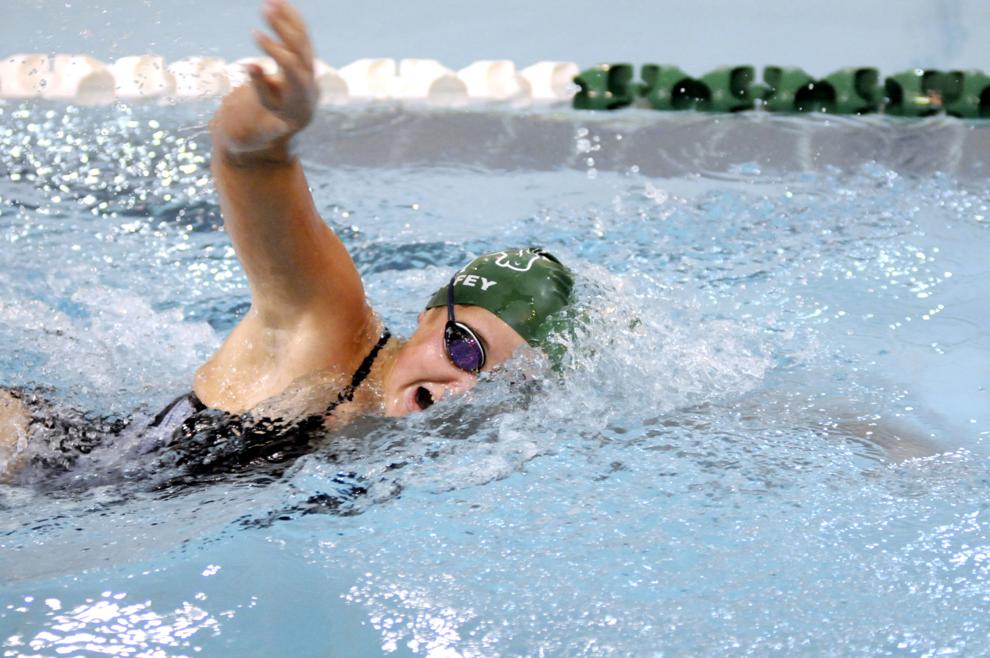 Being able to compete against elite swimmers is a source of pride for Riffey.
"The dual season is totally different because you aren't going up against Fishers, Carmel or HSE," she said. "It's like you're getting blue ribbons all the time, but sectional is eye-opening because you realize the competition that is out there. To be able to swim against athletes at that level and know you can be on that podium next to them, that feels pretty good."
Riffey's goals for next season do not necessarily involve a higher placing on the podium at sectional. For her, it is all about self-improvement and bettering her own times. That is how she'll know that she has met her goals.
"In swimming in general, you have to be able to understand that you want to beat people, but you also want a better time," she said. "You have to have that in mind as the basis of what you are doing. Also, it never hurts to look down the podium and see a Fishers girl. They might be training hard, but I'm training really hard and I deserve to be up here just as much as she does."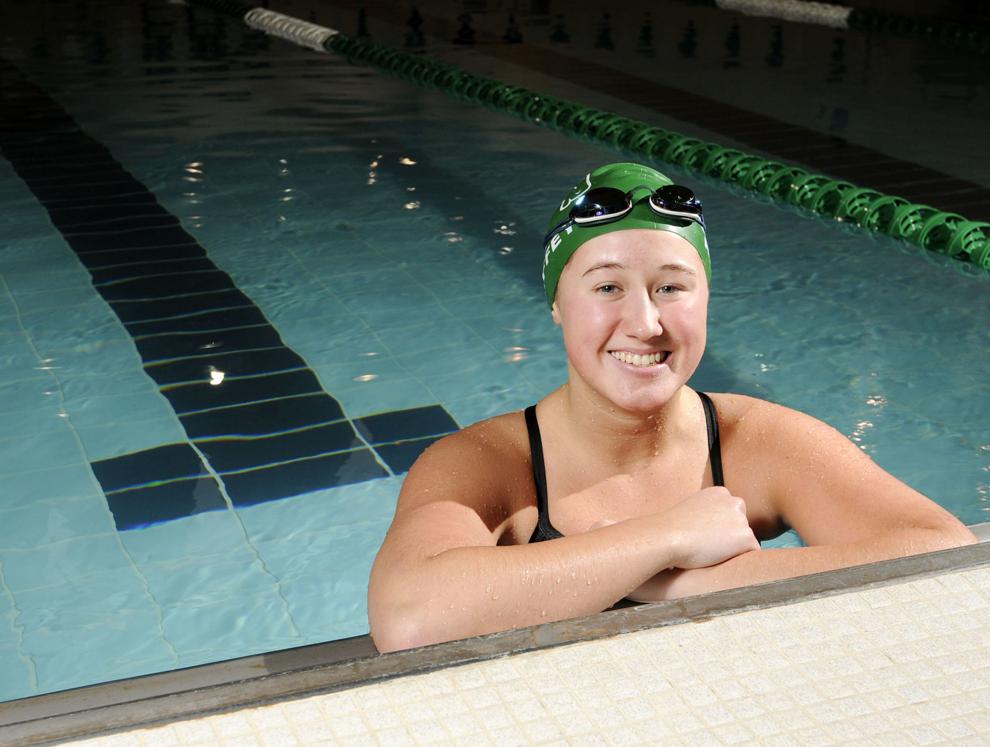 Overall, Riffey is happy with her junior campaign.
"I'm really happy with it, it was really fun," she said. "I don't know that there's anything I would change."