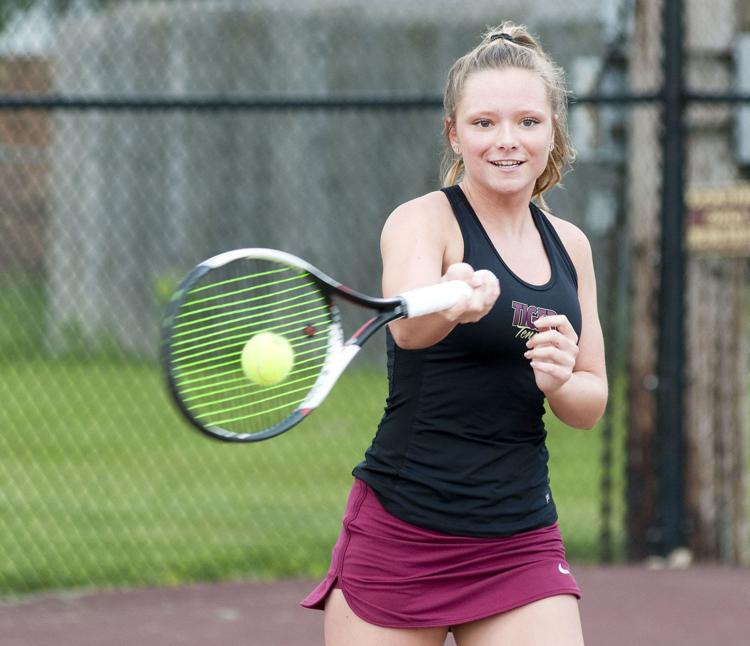 McKenzie Adams has come a long way in the three short years since she first picked up a tennis racket as an Alexandria freshman.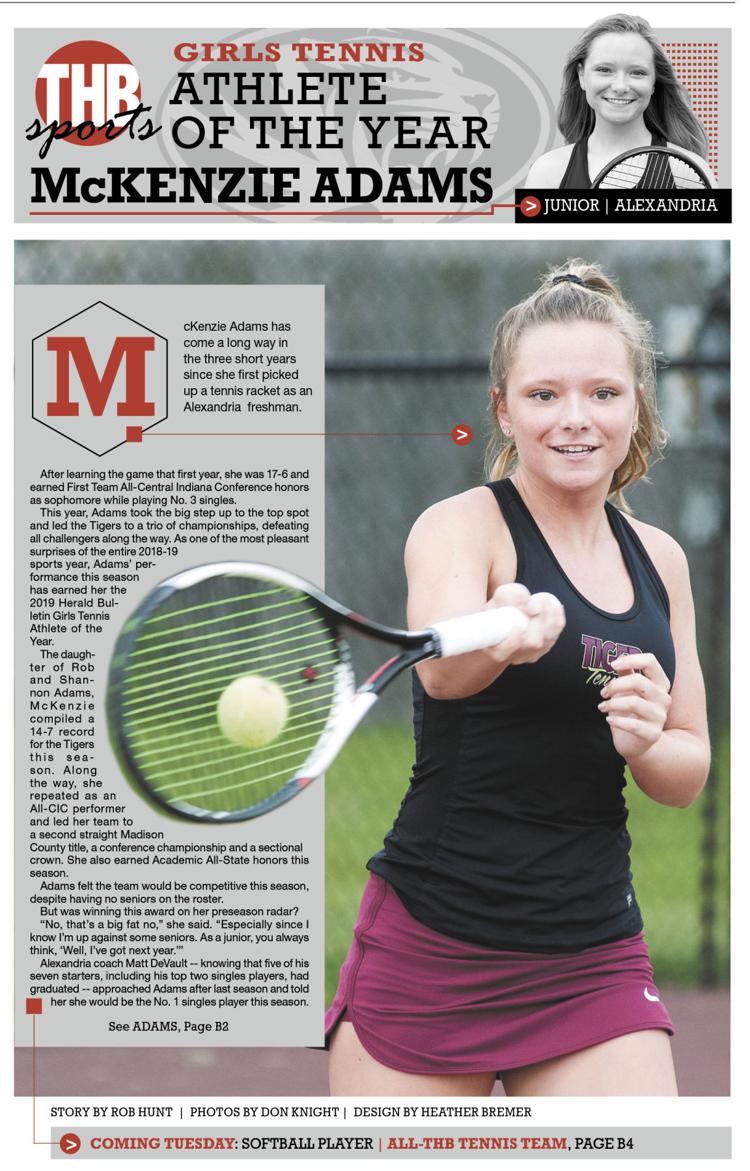 After learning the game that first year, she was 17-6 and earned First Team All-Central Indiana Conference honors as sophomore while playing No. 3 singles.
This year, Adams took the big step up to the top spot and led the Tigers to a trio of championships, defeating all challengers along the way. As one of the most pleasant surprises of the entire 2018-19 sports year, Adams' performance this season has earned her the 2019 Herald Bulletin Girls Tennis Athlete of the Year.
The daughter of Tom and Shannon Adams, McKenzie compiled a 14-7 record for the Tigers this season. Along the way, she repeated as an All-CIC performer and led her team to a second straight Madison County title, a conference championship and a sectional crown. She also earned Academic All-State honors this season.
Adams felt the team would be competitive this season, despite having no seniors on the roster.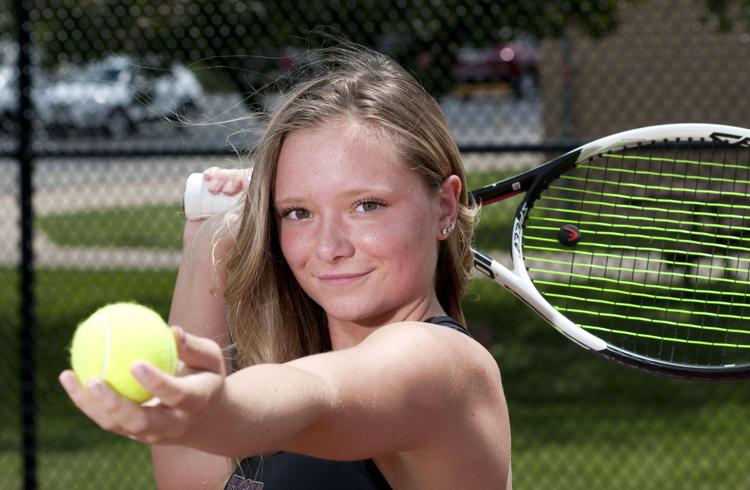 But was winning this award on her preseason radar?
"No, that's a big fat no," she said. "Especially since I know I'm up against some seniors. As a junior, you always think, 'Well, I've got next year.'"
Alexandria coach Matt DeVault -- knowing that five of his seven starters, including his top two singles players, had graduated -- approached Adams after last season and told her she would be the No. 1 singles player this season.
"I was like, 'You're kidding,'" she said. "But he was not kidding and he put me there. At first, I was a little overwhelmed because I didn't know if I could step into Blaine's (Kelly) spot. I didn't know if I could pull this off, but I guess I did."
Adams got comfortable with her new role after a first round Madison County tournament win over Madison-Grant.
"We played at Madison-Grant and we beat them on their home court," she said. "It was one of the windiest days and I played a lefty (M-G senior Sadie Wilson). I said, 'You know what? If I can handle a lefty on a windy day, I can conquer the rest of the season.'"
That was just the beginning of an extraordinary season for Adams, who finished the season undefeated against other area opponents. In no way does this mean that she is satisfied, as she looks to improve for her senior season.
"For me personally, just working on how I hit the ball to spots and the mental (part)," she said. "During my match at Blackford, I had a really tough match and I ended up winning 11 points in a row because of that mental switch. So, maybe I still need to improve my mental approach to the game."