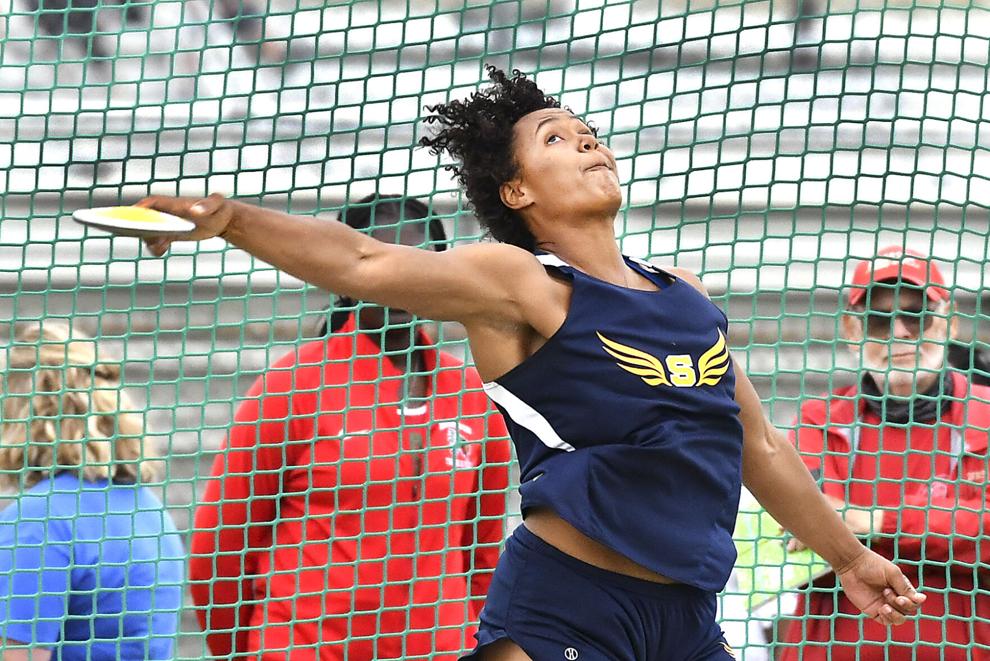 Much in the same way some people name their cars, Shenandoah senior Erikka Hill names her throwing implements. She considers her shot — "Bones" — and her discuses — "Gloria" and "Valiente" — worthy of an important place in her home, a nightly cleaning and being secured by a seat belt whenever being transported in her car.
"They're my babies," she said.
Those implements have always responded well to the positive treatment.
Hill capped her brilliant high school track career with a second consecutive state shot put championship as well as a fourth-place finish in the discus to earn the THB Sports 2021 Girls Track and Field Athlete of the Year.
She also won the award in 2019, with only the coronavirus pandemic preventing her from making this a third straight win.
"Honestly, it's been a blessed year," Hill said. "Compared to everything that could have happened or should have happened, it's been great."
On her way to the state finals, she swept the Pendleton Heights sectional and Ben Davis regional championships in both the shot put and discus. Her initial shot heave of 45- 4.25 feet at the state finals stood up for the title. She earned a second podium finish with a discus throw of 133-10.
"It was wonderful to be able to get up on the podium again," she said. "For me, it was a big mental game being able to finally get over that hurdle of, 'Oh, I'm not good at discus, I can't do discus, I'm not good at all…' Finally being able to go to state in more than just one event, it was the mental hurdle of 'I can do this'. I had a lot more than I see in myself."
With her efforts, Hill earned 17 points and put Shenandoah in a tie for 17th in the team competition.
The last time Hill did not win a shot put competition was when she placed fourth at the Ben Davis Regional her freshman season. While it was a winning streak that certainly would not have been broken if her junior season had not been canceled, that defeat still stands out in Hill's mind.
"My freshman year loss, it still burns in the back of my mind at every competition," she said. "Every time you lose, it burns. Something inside you just says, 'I don't want that to ever happen again.'"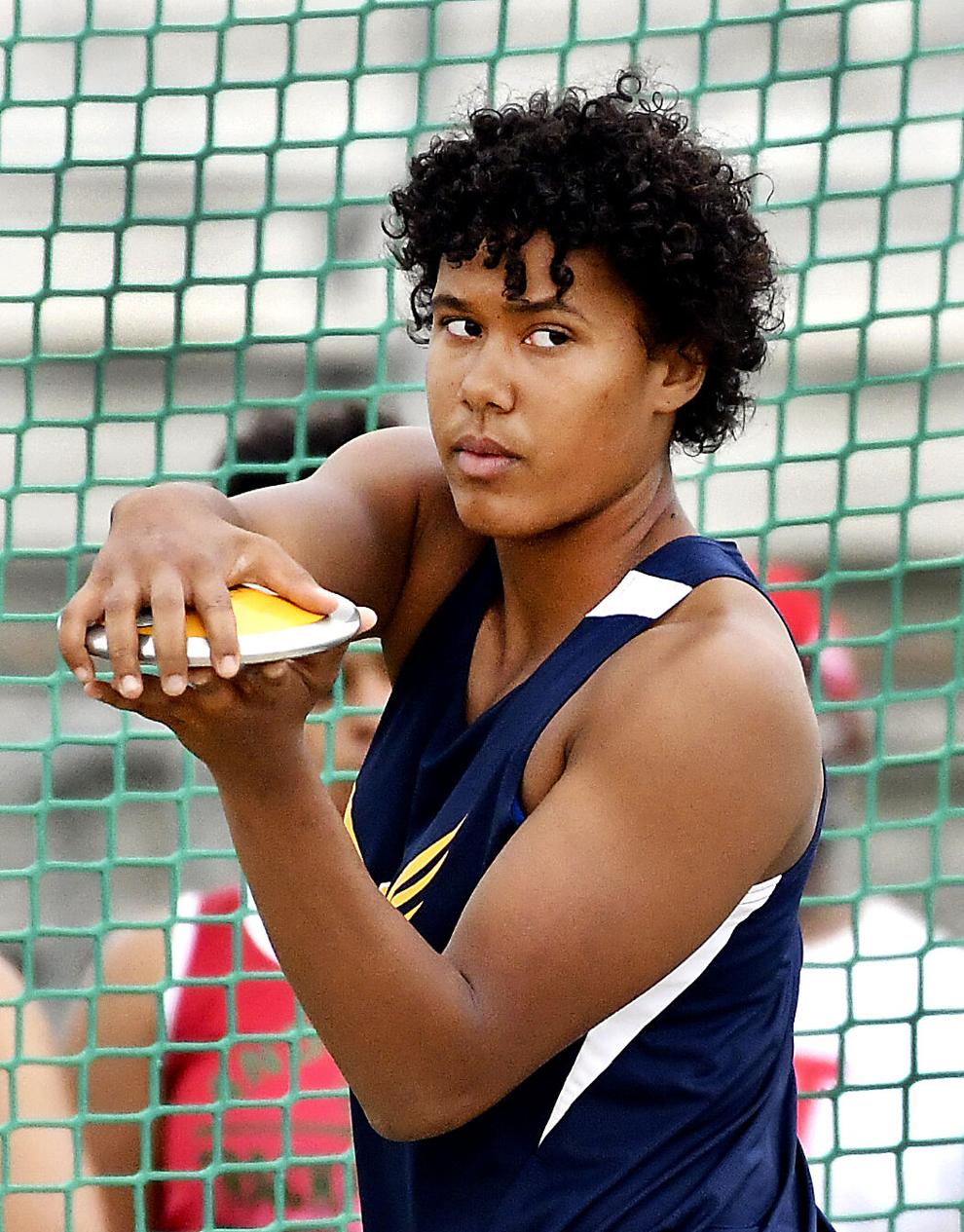 Hill will continue her track and field career at the University of Miami in Coral Gables, Florida, where she expects to move in early to mid-August.
"What I am going to go in there with is a passion to do my best," she said. "I have been given an incredible opportunity, and I don't want to waste it. It's something that is important to me, it is precious to me.
"It's a business," Hill added. "Anyone who tells you a college sport is anything otherwise is lying, this is a business. So, I'm going to go down there and do my job, whatever it may be. Whether it's shot, discus, hammer, weight or cheerleader, I'm going to get it done."