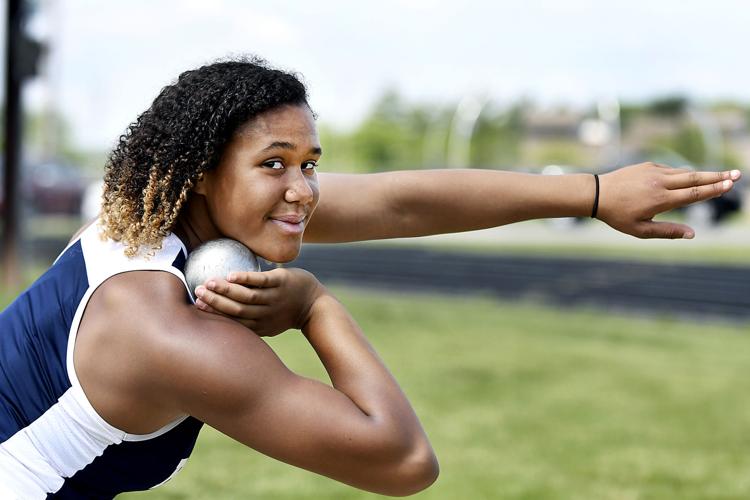 As Erikka Hill prepared for her fifth attempt in the Indiana State Track Meet shot put competition, she was tied for the lead with two more chances to win a state championship. She had a simple strategy as she carried the shot toward the throwing area.
"I'm going to let this one rip, whether it's good or bad, and I'm not going to feel bad about it," she said.
There was nothing for Hill to feel bad about.
Her shot traveled 44 feet 2 inches, shattering her own school record and bettering her closest competitor by nearly eight inches, giving her the state championship and earning Hill the 2019 Herald Bulletin Girls Track and Field Athlete of the Year.
"I wasn't really overly ecstatic, I was more in a daze," she said. "I was like, 'I did it? I did it! That's pretty cool.'"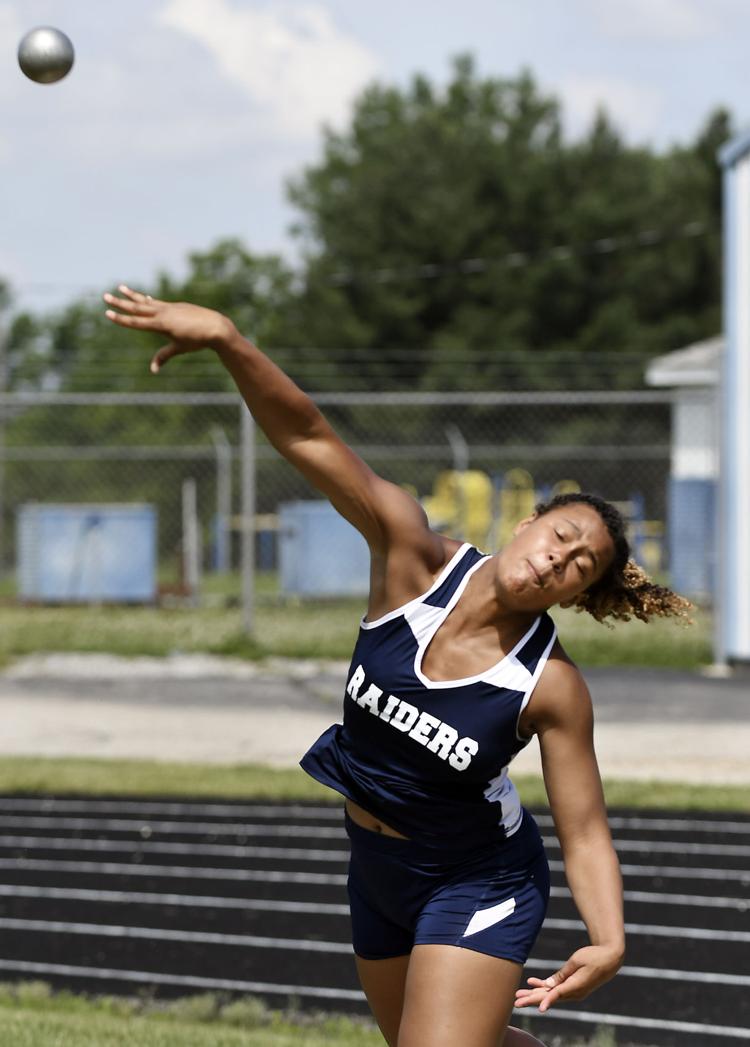 The championship capped a remarkable two-year track run for Hill, who has won this event at sectional two years running. While she was disappointed with not making it to state last year, Hill may have arrived at this year's podium ahead of schedule. Among the top 10 finishers this year, eight were seniors, one was a junior, then there was Hill, the lone sophomore.
"When we were getting ready for the podium, we were standing up and the first thing that goes through my head is, 'I'm the smallest girl here'," she said. "I looked like a midget compared to the rest of the girls."
While she may have been the youngest and the smallest (at 5-foot-11) competitor, the argument could be made that the three-sport star is the hardest worker of the bunch. To have realized her own goals thanks to dedication to hours upon hours of training is rewarding to Hill, but not entirely satisfactory.
"I don't want to sound ungrateful, but it feels good for probably the first 30 minutes, but then it's what do I need to do to get to the next level," she said. "I like the moment, but I'm already thinking about the next step."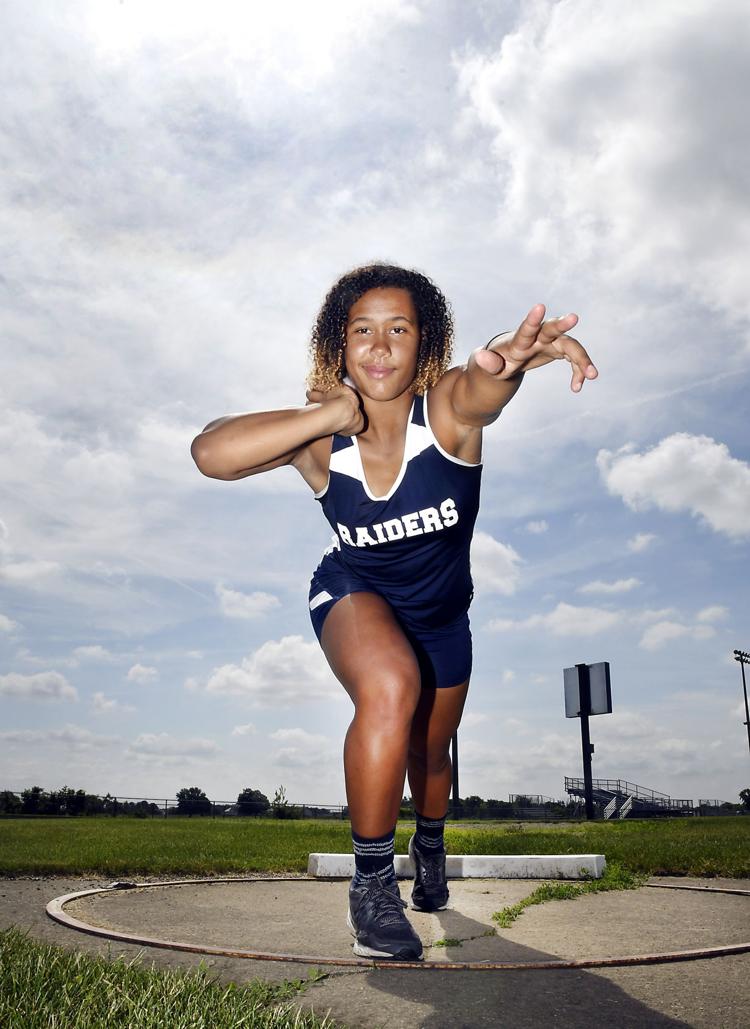 Despite never finishing worse than first in a season that included conference, county, sectional, regional and state championships, she feels that there is plenty of room to improve. She says her technique is not good, having gotten this far thanks to the weight room. She feels that the state record of 50 feet 9 inches is well within her grasp.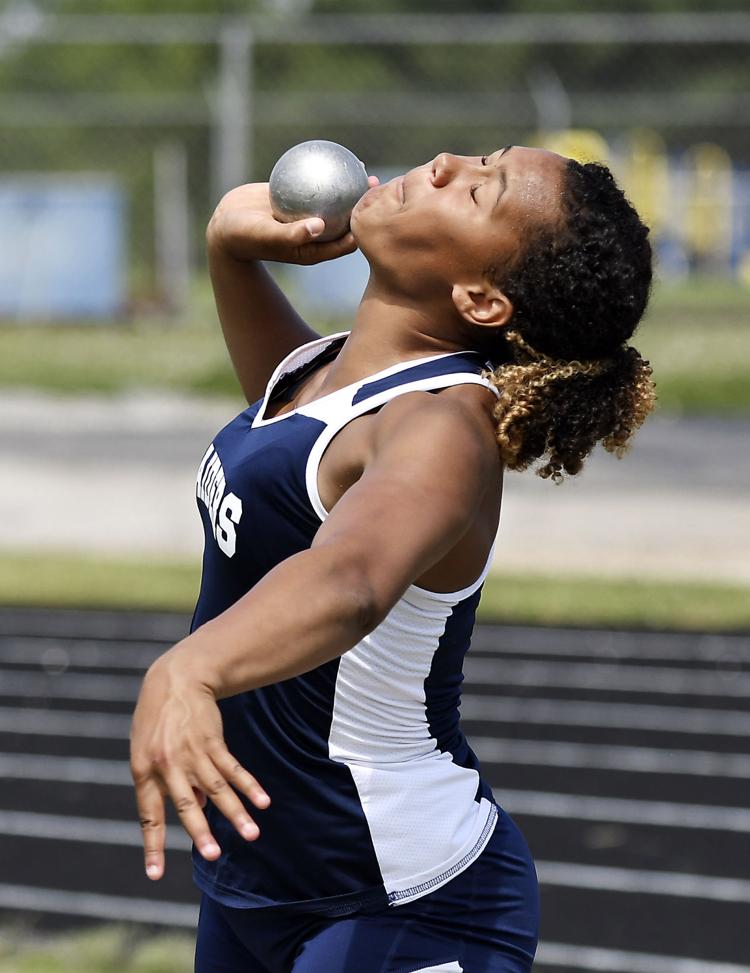 But even that accomplishment would just be the next stepping stone toward her real dream.
"I want to be able to pay for my future," she said. "I want to be able to get out of college debt free … I'm really doing it for my own benefit. One day I would love to compete in the Olympics. I really want to, every time I hear the national anthem, I want that banner on my back, I want to hear my nationality's song played."