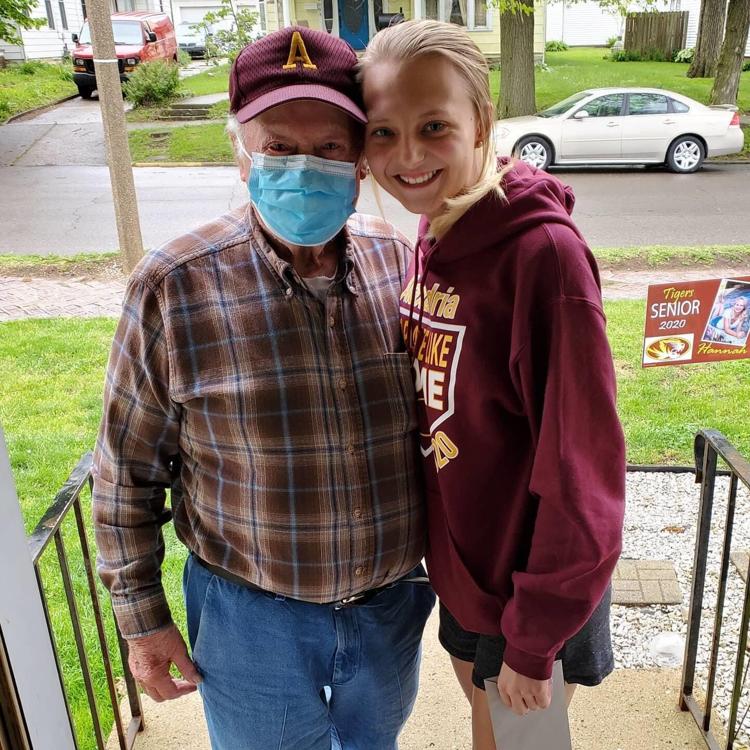 UB White is a fixture at Alexandria basketball games.
A retired bus driver, he transported the boys and girls basketball teams for many years. He still attends all of the games – home and away – and his reach extends well beyond the court.
With COVID-19 closing schools and limiting interactions this spring, White hand-delivered cards to each graduate. It's a practice he makes a habit of each year, and not even a pandemic could stop him.
On Tuesday, White was named the THB Sports Heart of Sports Award winner.
"His heart is huge, and all of the players are his kids," Alexandria parent Dannae Vernetti wrote in a nomination. "We are so lucky to have him as part of the Alexandria family."
White's contributions to the Tigers program include donating the prize money from an award he received to the boys basketball team for the purchase of new uniforms. He also takes pride in serving as a mentor to players in any capacity they might require.
White is the third winner of the award that recognizes athletic contributors outside the realm of players and coaches. He joins Liberty Christian super-fan Jimmy Pine and Elwood "team mother" Emma Fox as recipients.
This year's finalists included Pendleton Heights statistician Bill Hutton and Anderson parents Jason and Amber Dietz.