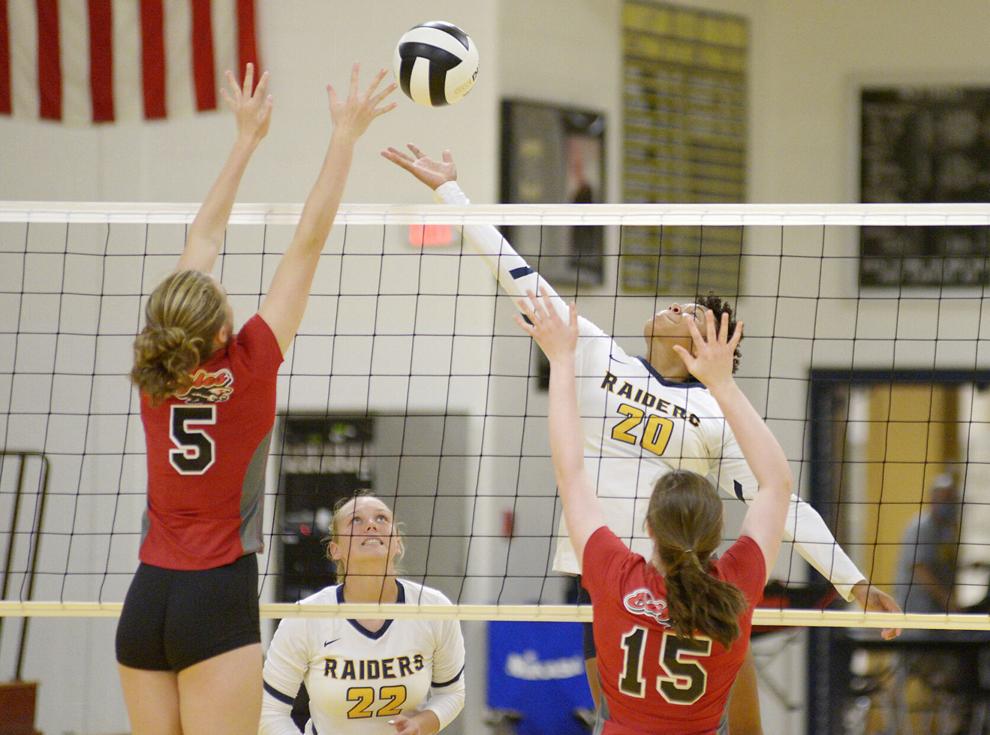 Perhaps no athlete in recent memory exemplifies the phrase "three-sport star" quite like Shenandoah senior Erikka Hill.
A fierce hitter at the volleyball net, a dominant mismatch on the basketball court and a two-time state champion track and field athlete, Hill has set a new standard for the multi-sport athlete. For her accomplishments across all three sports, she is the winner of the 14th Johnny Wilson Award for girls.
Hill is the fourth Wilson Award winner from Shenandoah and the first since Cody Rudy in 2016. She is the first girls winner to represent the Raiders since Rachel Krathwohl in 2015 and has given her school the second most Wilson Awards among area schools, behind only Elwood and Pendleton Heights, who have five apiece.
Consider her resume, which is almost too lengthy for any print medium.
In the fall, she has been a four-time all-Henry County selection and twice was named all-state as a hitter while becoming her school's all-time kills leader with 1,361 in her career, along with 187 career blocks.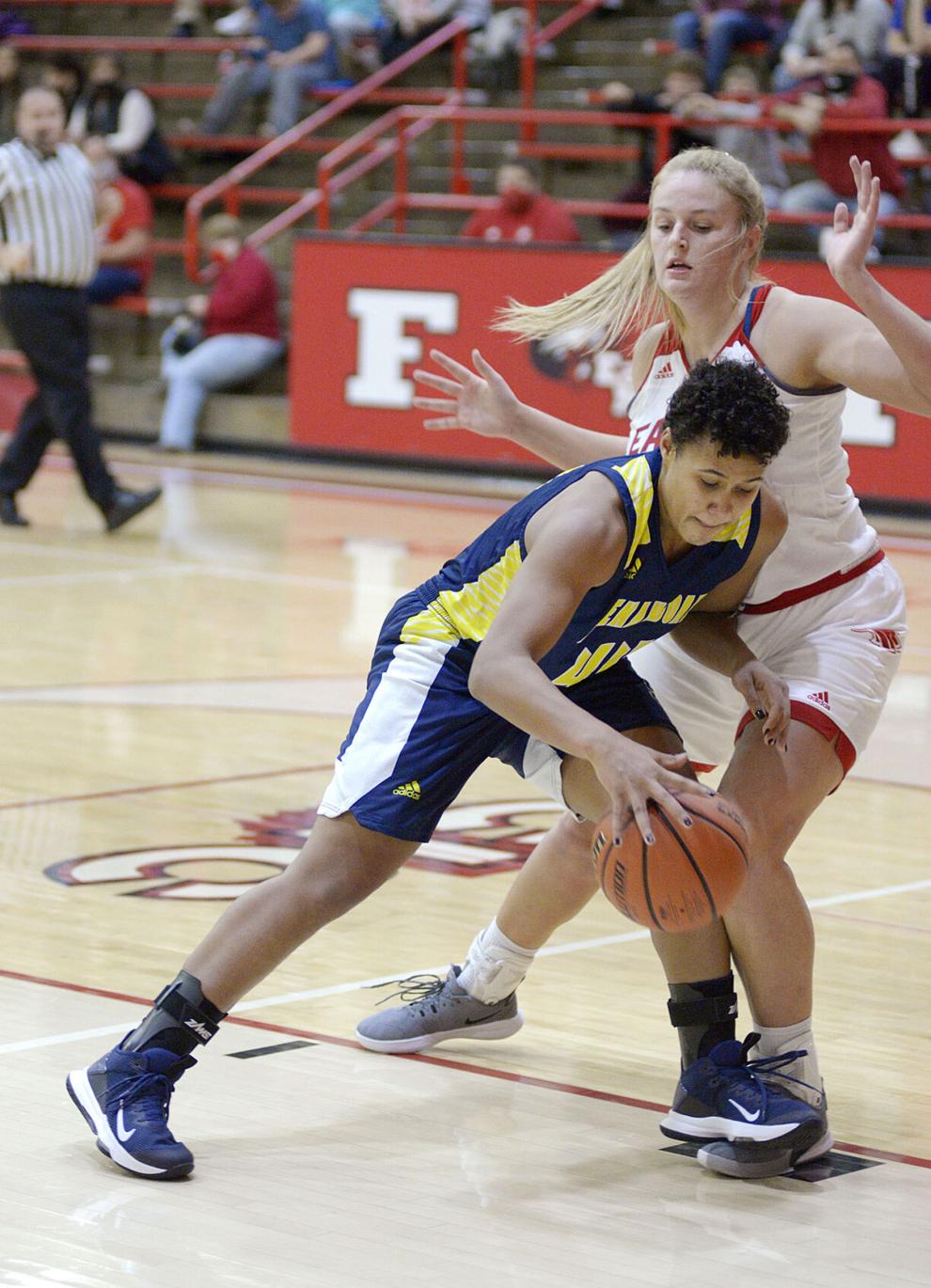 On the basketball court, she scored 1,604 career points — trailing only classmate Kathryn Perry in school history — and grabbed a Shenandoah record 1,123 rebounds over four years. She helped lead the Raiders to an 82-19 record and two sectional titles and, in addition to her career mark, she also holds the school rebounding record for a game and a season, shares the single-game scoring mark with Perry and was named Small School All-State in 2021. She averaged a double-double in scoring and rebounding each of the last two seasons.
For the Raiders track team, Hill has racked up three sectional championships and two regional and state titles in the shot put. In discus, she amassed a championship in sectional and regional and placed fourth in discus this year at the state finals. She owns the school record in both throwing events and has won multiple Henry County titles in both.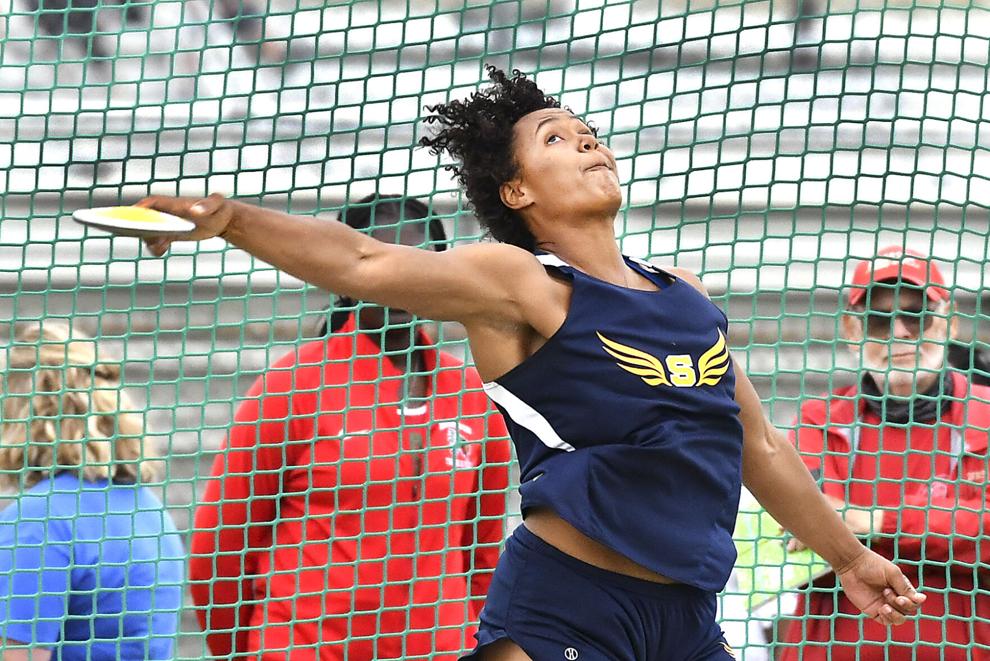 One coach with nearly 50 years experience in Madison County said he had never seen anyone like Hill.
"I'm flattered, and I don't want to come off as rude and correct them and say, 'No, I'm not,' just because you take the compliment," Hill said. "But, at the same time, I remember my roots. I'm just a girl from the corn in Middletown. I'm just a doughnut enthusiast, someone who has had to learn how to work from my father, take care of herself from her mother, and take on responsibility from my school.
"I'm nothing special," she added. "I'm just someone who's learned how to work, stay disciplined, and get my job done."