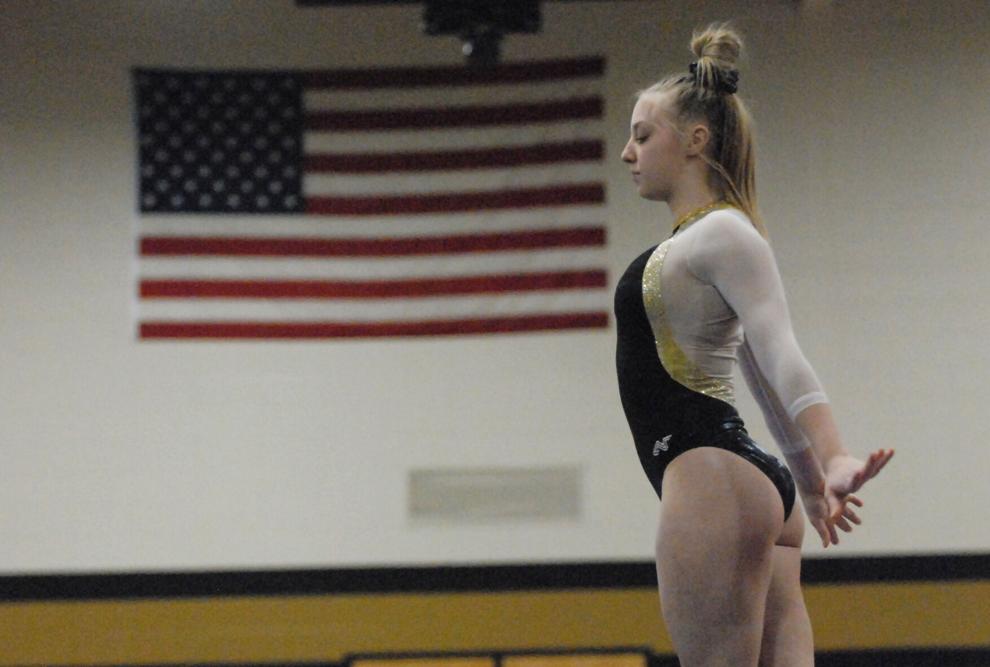 The first year for the Moment of the Year Award provided plenty of candidates with no shortage of buzzer beaters and individual accomplishments.
But the historic run by Lapel senior Madilyn Carpenter to a podium finish at the gymnastics state finals vaulted the Johnny Wilson finalist to the top of the stack of incredible 2020-21 memories.
Carpenter was the first Lapel gymnast to make it to the state finals and capitalized on her opportunity with a third-place finish in the vault. Her road to John Worthen Arena was filled with historic moments.
She scored three sectional championships — uneven bars, floor exercise and all-around — in leading the Lapel gymnastics team to a berth in regional for the first time with a runner-up in the team competition.
At regional, she was second on the beam and fourth in the floor exercise for a sixth place all-around score, which qualified her for the state finals.
"I can feel accomplished that I've done something, that I made it to state," Carpenter said in March. "I'm kind of making a name for myself in something that I've been working at forever."