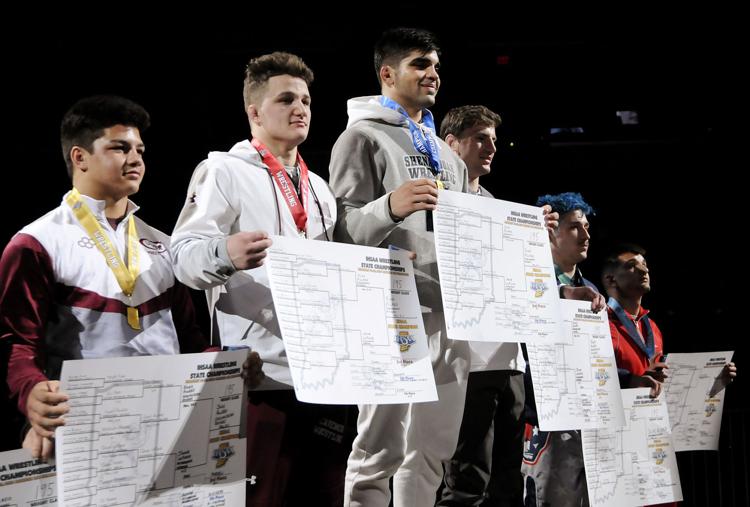 For the second year in a row, Shenandoah has won the THB Sports Program of the Year Award.
During the pandemic-shortened athletic season, the Raiders racked up 249 points to pace the area. Points are awarded for county, sectional, regional, semistate and state championships by teams and individuals. Pendleton Heights, which won the honor in 2018 and was the runner-up last year, again finished in second place with 179 points.
Lapel was third with 129 points, and Frankton finished fourth with 117. Anderson rounded out the top five with 79 points.
State-champion wrestler Silas Allred again led Shenandoah, which also won sectional titles in boys and girls basketball. The Raiders likely were denied more points with the cancellation of spring sports and the inability for shot put state champ Erikka Hill to defend her title.
Lapel – which had state finalists in boys tennis (Jesse McCurdy), boys cross country (Luke Combs) and girls golf (team) – led the standings after the fall season for the third straight year.
Wrestlers again were instrumental in the overall finish, led by Allred's heroics.
Pendleton Heights won a team sectional crown and had an individual state finalist in Jared Brown. Anderson got big points from sectional and regional champion Willie Dennison, who also reached the state finals.
Frankton's efforts were led by the girls basketball team that reached the state finals for the first time.