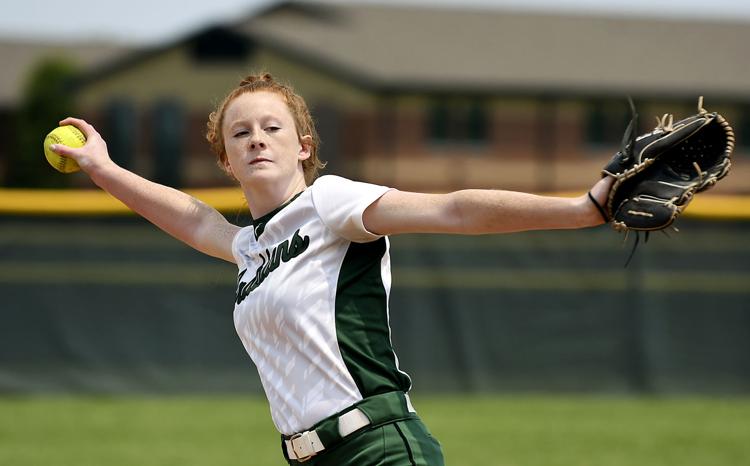 The best, most simple way to describe the 2019 season for Jordan Benefiel is dominant.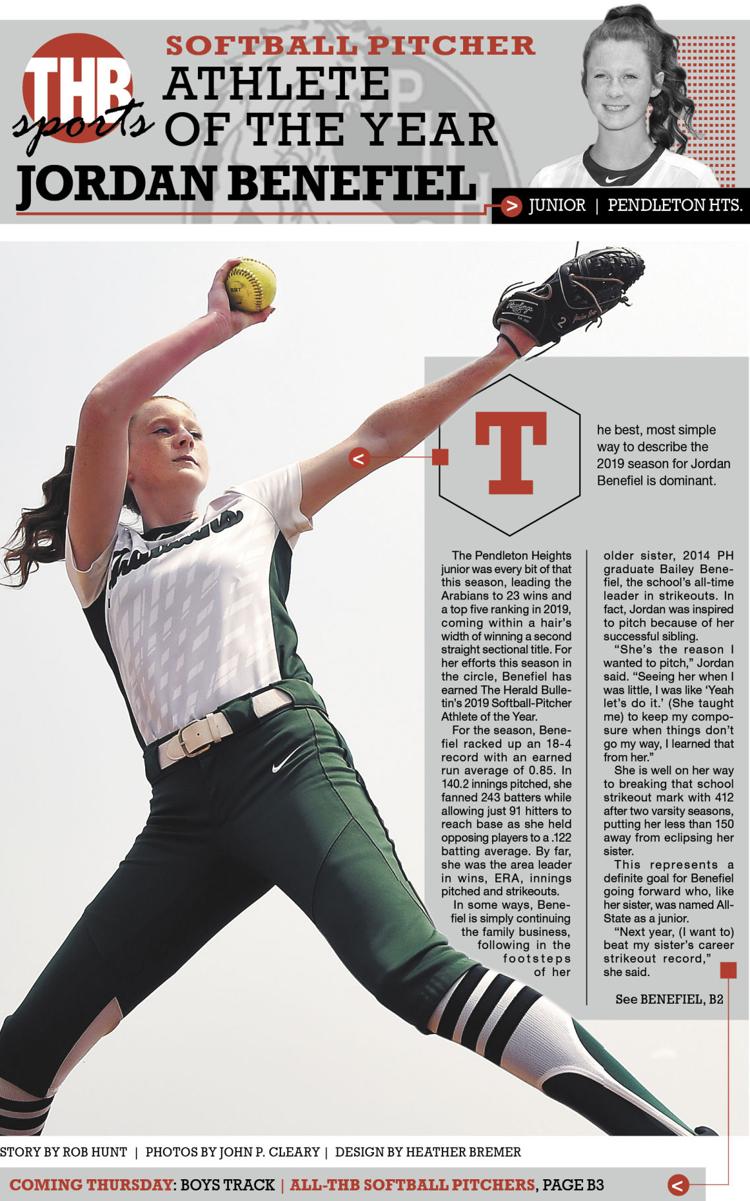 The Pendleton Heights junior was every bit of that this season, leading the Arabians to 23 wins and a top five ranking in 2019, coming within a hair's width of winning a second straight sectional title. For her efforts this season in the circle, Benefiel has earned The Herald Bulletin's 2019 Softball-Pitcher Athlete of the Year.
For the season, Benefiel racked up an 18-4 record with an earned run average of 0.85. In 140.2 innings pitched, she fanned 243 batters while allowing just 91 hitters to reach base as she held opposing players to a .122 batting average. By far, she was the area leader in wins, ERA, innings pitched and strikeouts.
In some ways, Benefiel is simply continuing the family business, following in the footsteps of her older sister, 2014 PH graduate Bailey Benefiel, the school's all-time leader in strikeouts. In fact, Jordan was inspired to pitch because of her successful sibling.
"She's the reason I wanted to pitch," Jordan said. "Seeing her when I was little, I was like 'Yeah let's do it.' (She taught me) to keep my composure when things don't go my way, I learned that from her."
She is well on her way to breaking that school strikeout mark with 412 after two varsity seasons, putting her less than 150 away from eclipsing her sister.
This represents a definite goal for Benefiel going forward who, like her sister, was named All-State as a junior.
"Next year, (I want to) beat my sister's career strikeout record," she said.
"(All-state) made me feel good because I keep telling her that I'm in competition with her and I'm going to do better than her. It definitely drives me a lot. When she was here, she had a binder with all her accomplishments in it. I want a bigger binder than her."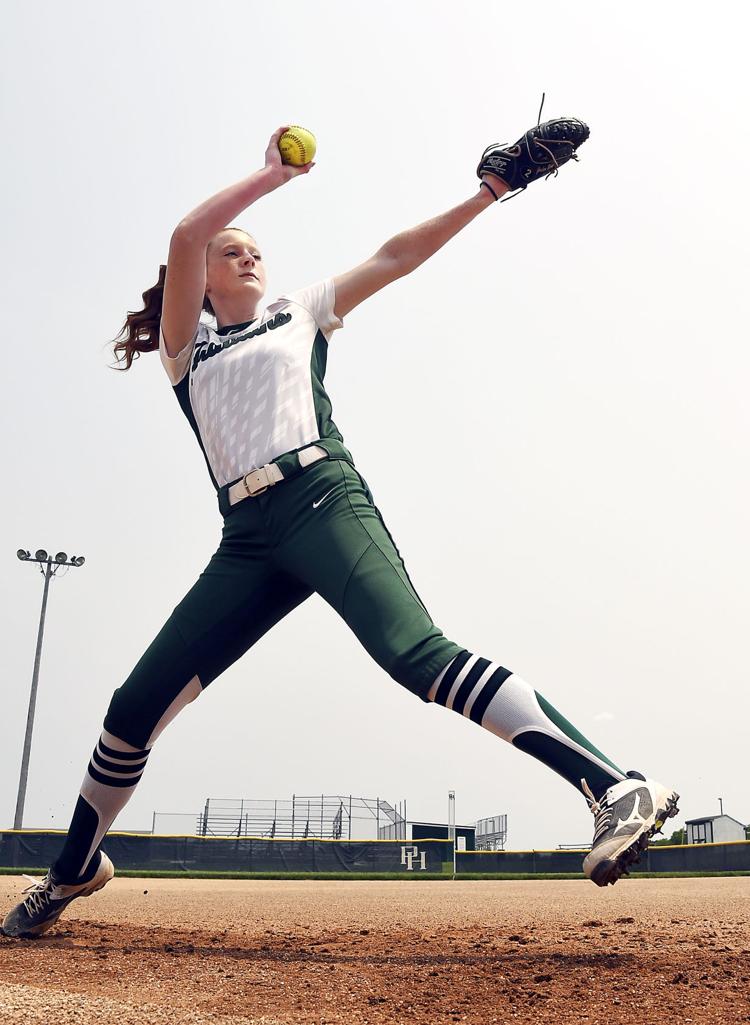 A large portion of that binder will be filled thanks to her performances against some of the state's best teams in 2019. In the second game of the season, Benefiel shut out powerful Center Grove on just five hits with 11 strikeouts. She had similar performances against Chesterton (8 IP, 1 ER, 17 K), Decatur Central (7 IP, 2 ER, 4 H, 7 K), Frankton (7 IP, 1 H, 17 K) and Lake Central (7 IP, 1 ER, 8 K).
The disappointment of a season-ending loss in extra innings in the sectional championship this year, a game that saw Benefiel fan 17 batters over nine innings and allow just one hit, has fueled a second goal for next season, this one a team goal.
"Winning state, I think we could have done it this year," she said.