Early in 2019, Alexandria center fielder Kaitlyn Bair was already well on her way to proving that her breakout freshman season was no fluke.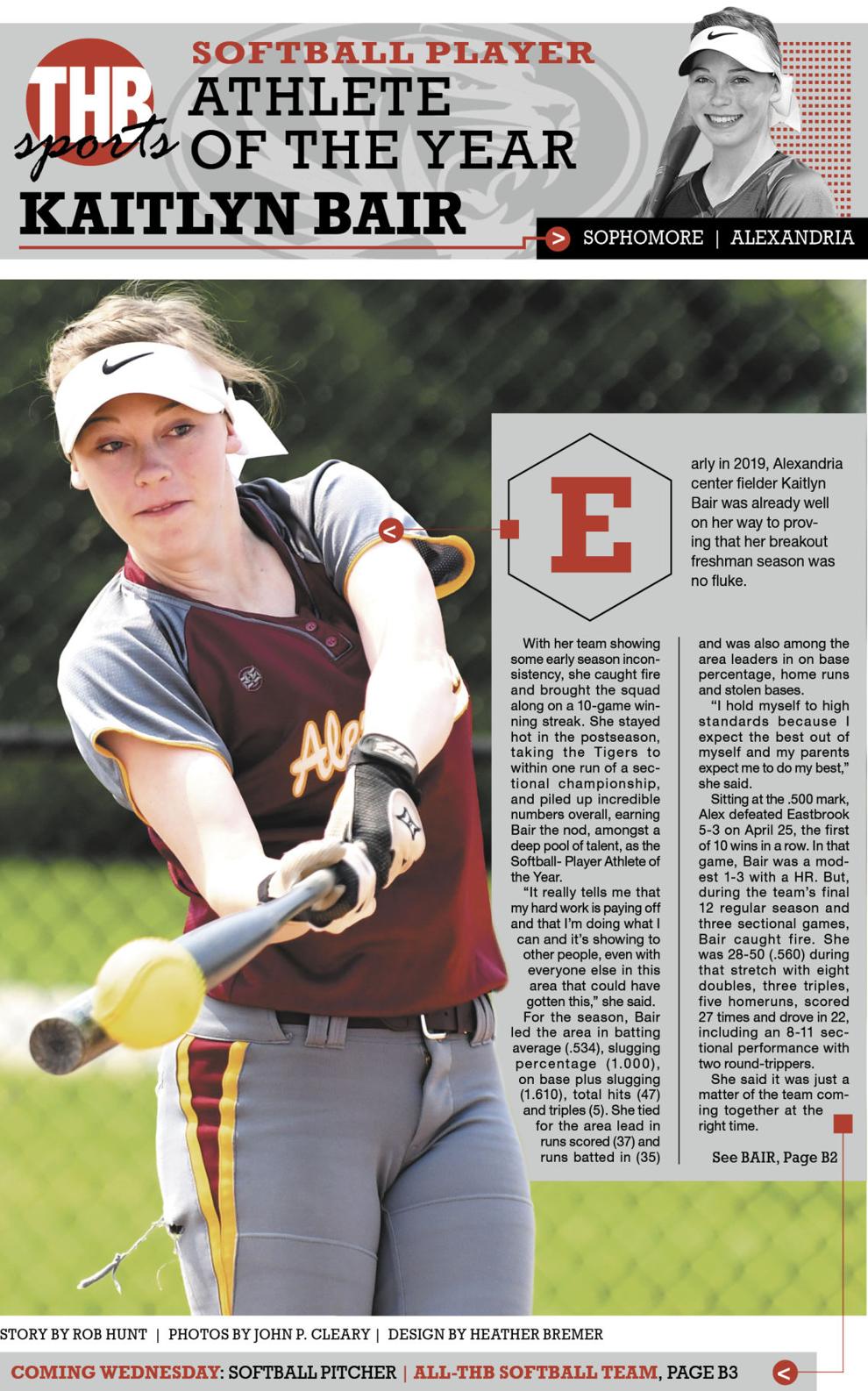 With her team showing some early season inconsistency, she caught fire and brought the squad along on a 10-game winning streak. She stayed hot in the postseason, taking the Tigers to within one run of a sectional championship, and piled up incredible numbers overall, earning Bair the nod, amongst a deep pool of talent, as the Softball- Player Athlete of the Year.
"It really tells me that my hard work is paying off and that I'm doing what I can and it's showing to other people, even with everyone else in this area that could have gotten this," she said.
For the season, Bair led the area in batting average (.534), slugging percentage (1.000), on base plus slugging (1.610), total hits (47) and triples (5). She tied for the area lead in runs scored (37) and runs batted in (35) and was also among the area leaders in on base percentage, home runs and stolen bases.
"I hold myself to high standards because I expect the best out of myself and my parents expect me to do my best," she said.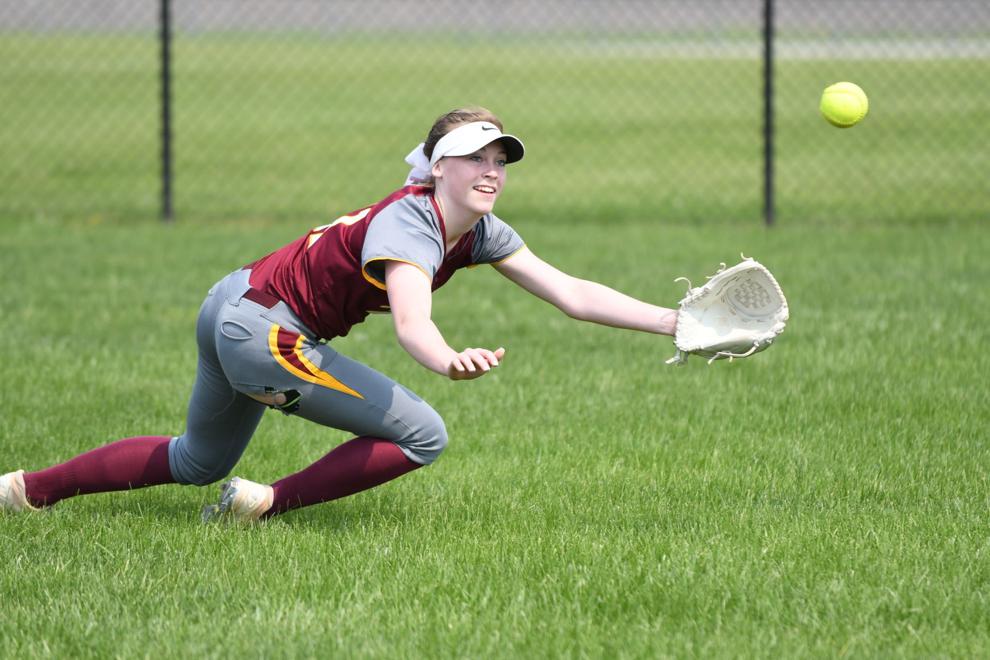 Sitting at the .500 mark, Alex defeated Eastbrook 5-3 on April 25, the first of 10 wins in a row. In that game, Bair was a modest 1-3 with a HR. But, during the team's final 12 regular season and three sectional games, Bair caught fire. She was 28-50 (.560) during that stretch with eight doubles, three triples, five homeruns, scored 27 times and drove in 22, including an 8-11 sectional performance with two round-trippers.
She said it was just a matter of the team coming together at the right time.
"I think we just started believing in ourselves and our coaches," Bair said. "They told us we had all the talent in the world, and that we just needed to put it all together and believe in ourselves. That's what happened during that part (of the season), we believed we could do bigger things."
More of a line drive hitter than a power hitter in the classical sense, Bair says she hopes to be even better next season. After striking out just five times in 120 plate appearances as a freshman, she fanned 11 times in 105 plate appearances this year.
"This is probably something that everyone says, but strikeouts is one thing I could have done better with this year," she said. "That's something that I could have done better this year and defensively, getting to more balls that I should have."
An even better Bair is a thought that should send shivers up the spines of area pitchers for 2020.