While basketball may always be king at Frankton High School, the last two years have shown that it is not the only show in town.
After winning just 26 matches her first two years, Kate Sperry's all-around talents and love of the game helped boost the Frankton volleyball program to 50 wins in her last two. Her abilities and accomplishments on the court went a long way to reviving a program and have helped earn Sperry the 2019 THB Sports Volleyball Athlete of the Year.
"It's an honor for sure," she said. "It's something I've looked up to, along with the 1,000 (career) kills … It's always been something I've strived to do, that's why I've worked hard and gotten to where I am today."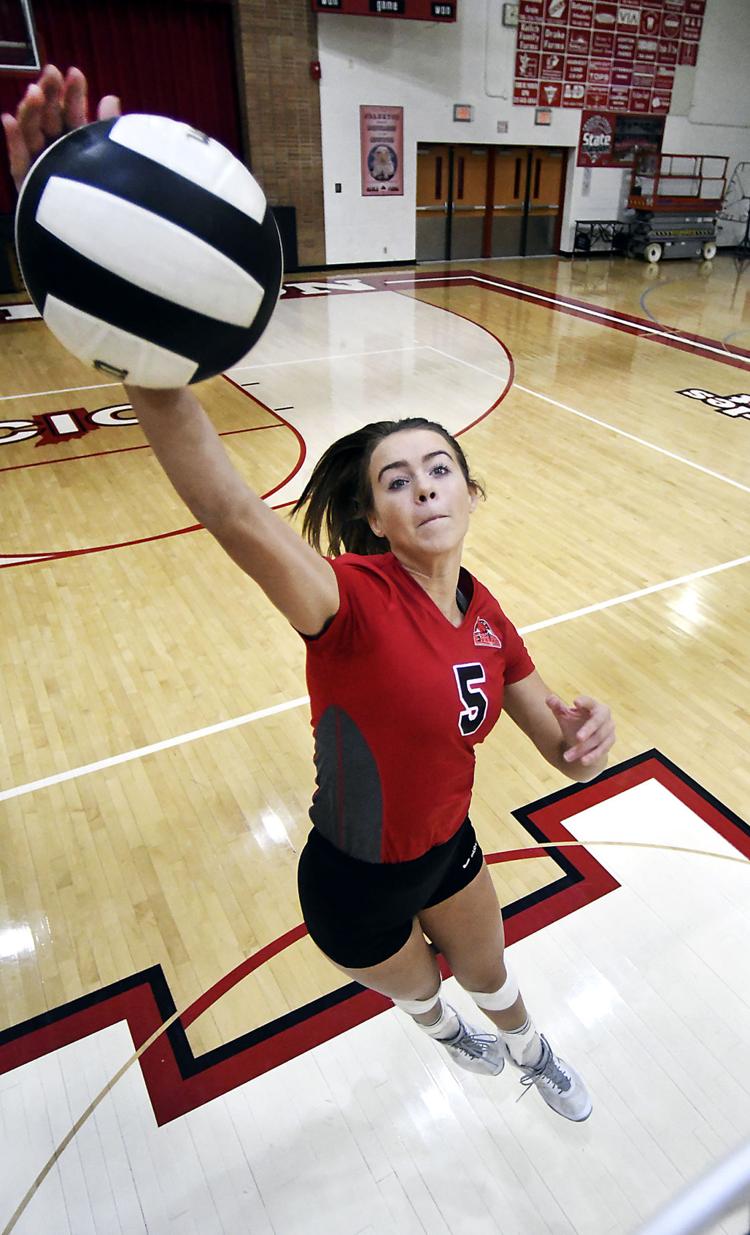 After 328 kills during a junior season when the Eagles finished 23-9, including a sectional title, Sperry was even better as a senior. She finished the year with 373 kills, 64 aces, 230 digs and 312 service receptions. She averaged better than four kills per set and committed just 26 receiving errors on the year as Frankton went unbeaten in the Central Indiana Conference to claim the school's first volleyball conference championship.
As a freshman, relegated mainly to junior varsity action, Sperry and the Eagles finished 10-24 for the season. But she says that was when she began to form the leadership skills that would become so important to the program later on.
"(My) freshman year, there was hardly a crowd here," she said. "You could see that grow over the years, and that was amazing to see. For me, it was good to be on JV my freshman year to get my leadership skills. I wouldn't have been able to get that with all the seniors on the team. That helped a lot. That helped me grow and step into that role my sophomore year."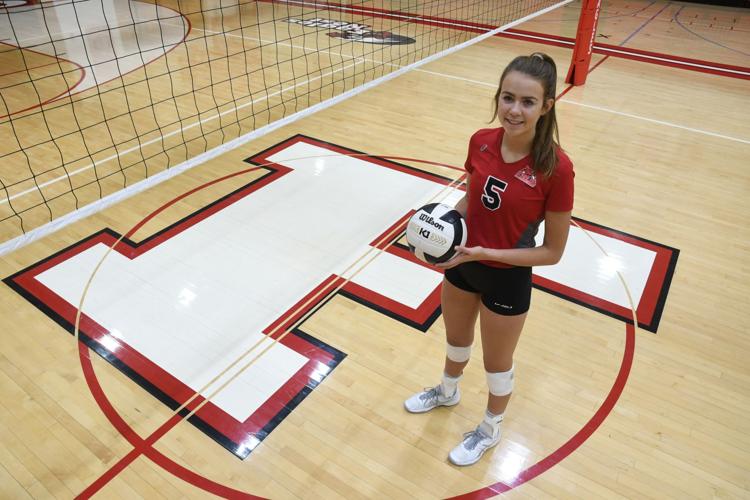 Sperry's all-around game was on full display Oct. 1 in a key CIC match at Madison-Grant. In the 3-1 win for Frankton, Sperry had 22 kills, seven aces, eight digs and 18 service receptions while committing just five errors total — two on attacks, two on serves, and just one on receiving. Many of her points came during key moments while the match was very much in doubt.
"It's just a feeling of just wanting to be that player," Sperry said. "That was one of my favorite games."
Although she played many sports growing up, volleyball was the one that stuck with Kate. This is not a surprise given that her mother is Frankton coach Beth Sperry, who has been a club coach and high school assistant before taking the Eagles job last season.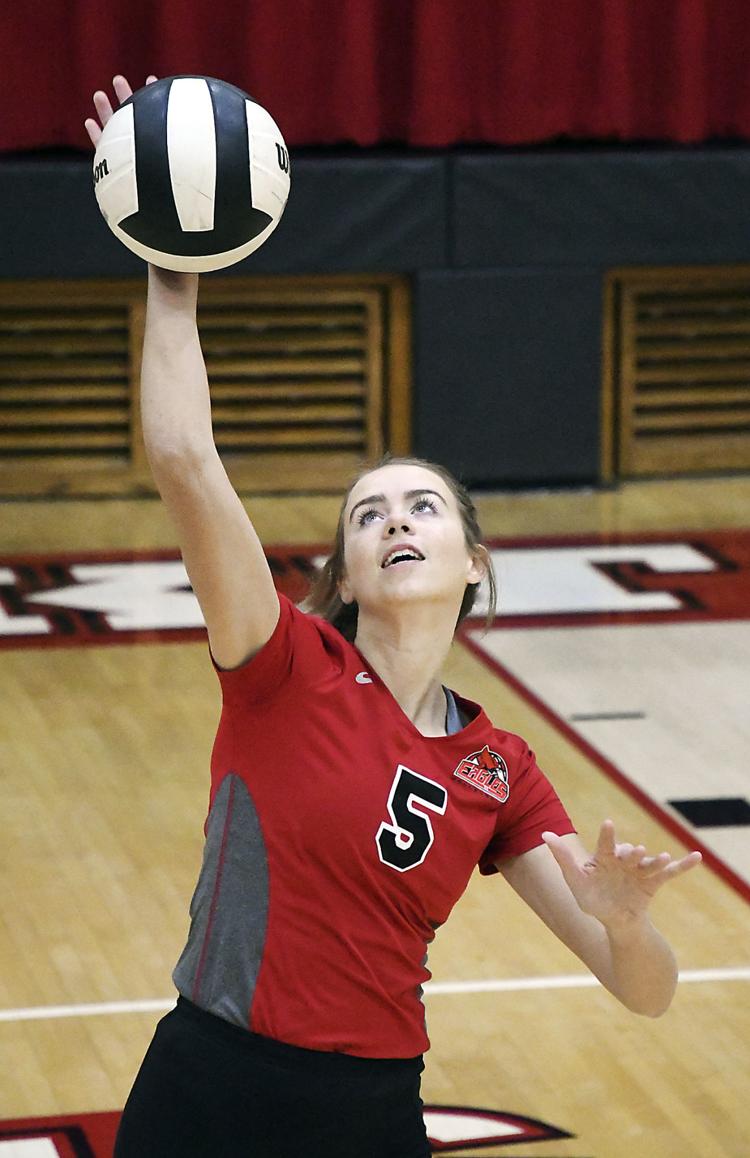 "What a lot of people don't understand is that I didn't just walk away from volleyball when I left the gym," Kate said. "I was constantly being talked to about it, just bouncing ideas off each other. She's such an open person, any ideas I had, she would listen.
"I knew my freshman year after I played basketball, I went to Munciana and I figured out that this is something I was pretty good at," she added. "I wanted to focus all I could on it and get better at it so I could go to a college level."
Her college of choice will be Grace College in Winona Lakes, Indiana. There, she will continue in the family business on and off the court, playing the volleyball that her mother coaches and studying mechanical engineering, the same career path as her father, Steve.
Overall, Kate is happy with her season and her career at Frankton, especially having reached the one individual goal she set for herself.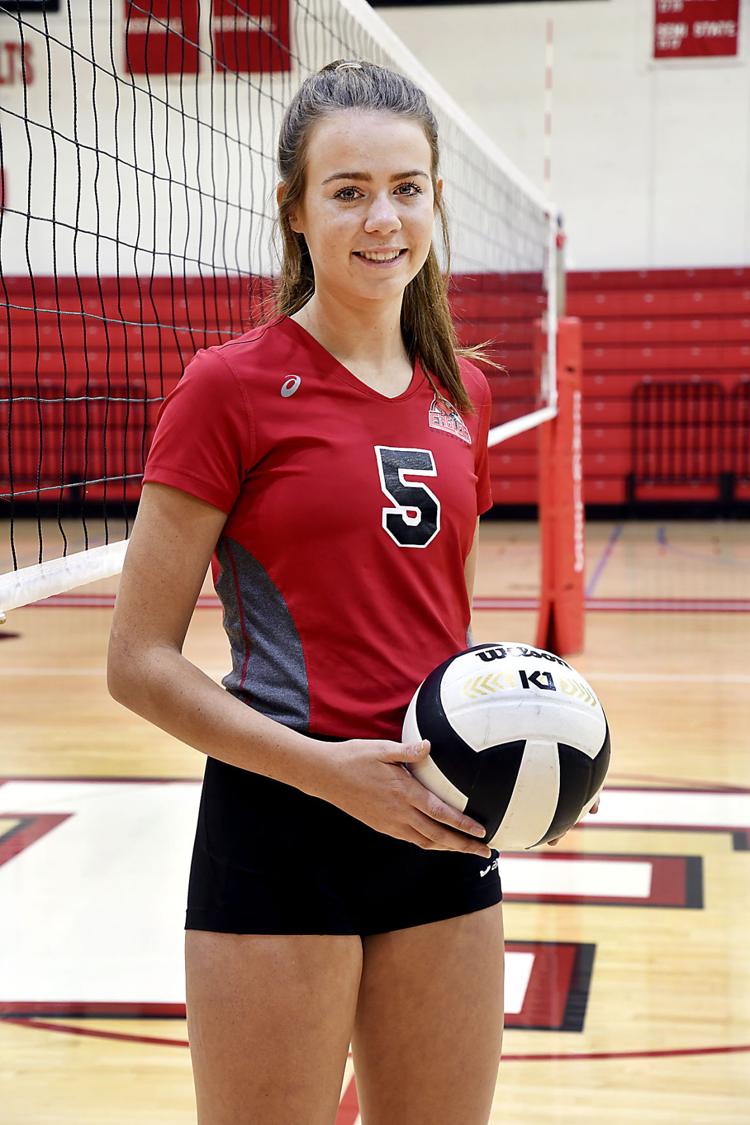 "I remember seeing the banner up there that said '1,000 kills, Hannah Thomas'," she said. "I remember saying, 'I want my name to be up there.' For that to happen this year, I still shocked that it did, but I know why it did.
"I worked hard," she added. "That's what I did. Working hard pays off."