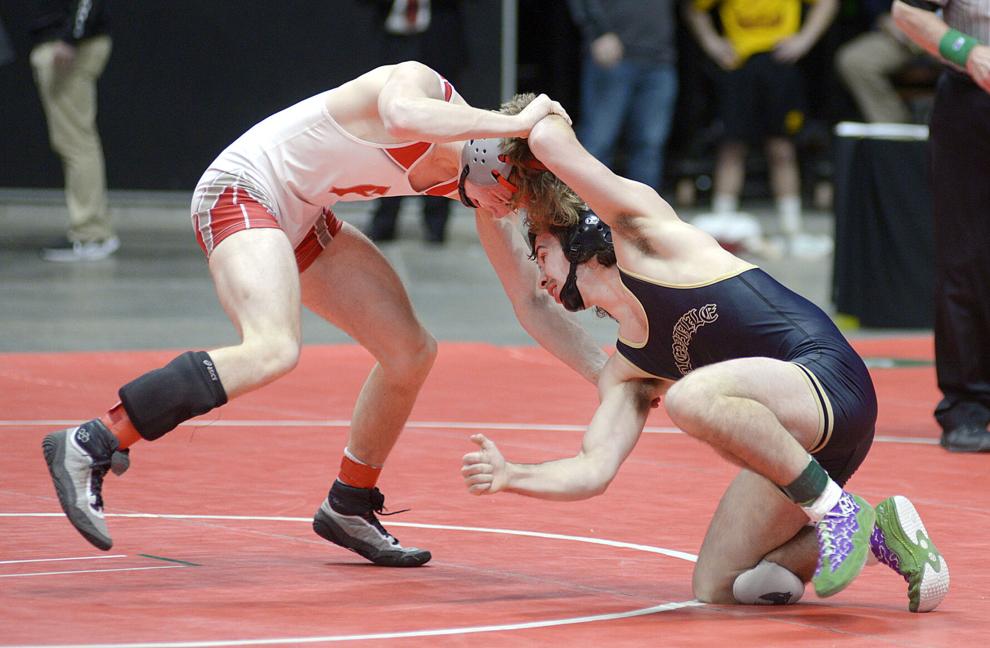 The Daleville wrestling team sent five underclassmen to semistate this season, with junior Julius Gerencser becoming just the third Bronco in program history to advance to the state finals.
Unbeaten until the sectional championship, Gerencser avenged that defeat for a regional title, scored a runner-up finish at semistate and went on to earn a podium finish at the state finals, earning him the THB Sports Wrestling Athlete of the Year award.
Wrestling since he was 5 years old, Gerencser says the chance to prove himself physically is what appealed to him about the sport.
"I was a smaller child, so I was picked on a little bit," he said. "Wrestling is what made me tougher and able to deal with those kinds of things."
The Broncos adopted a "shark mentality" philosophy from coach Dalton Baysinger. The athletes believed that they were the biggest fish in the sea … and the most dangerous.
"It's just go out there, fight for every point and fight to win," Gerencser said. "We don't back down because we're a smaller school facing a bigger school. No matter what, we go out there and attack. I just try to go out there and be a competitor."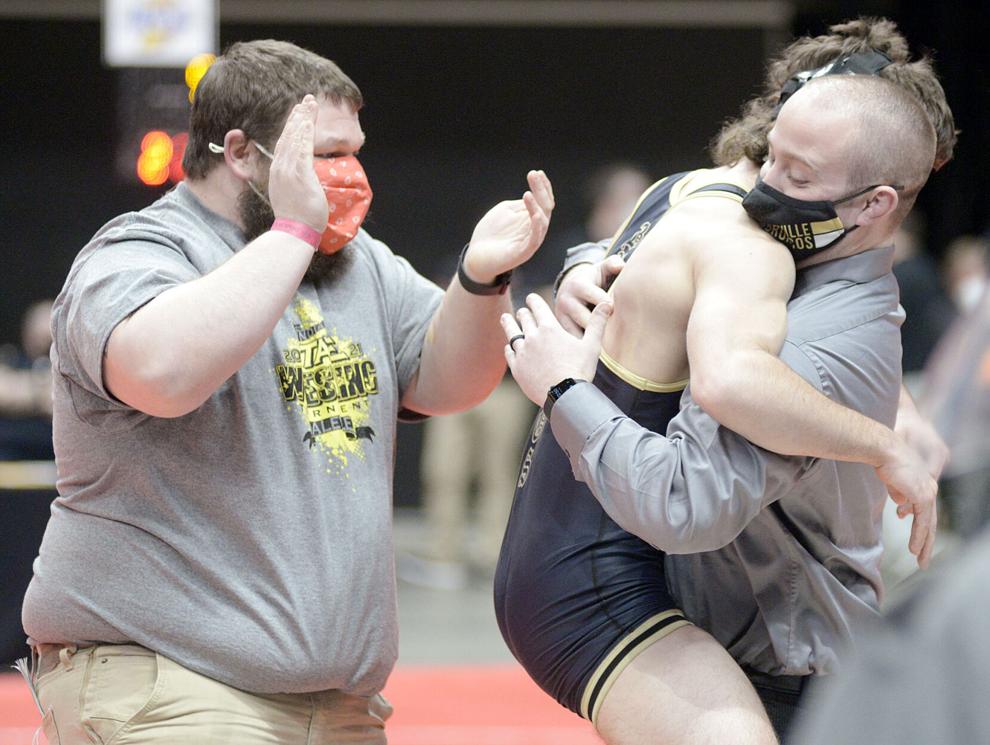 The mentality paid off as Gerencser and four of his teammates qualified for semistate.
"That was a big deal for us and the school," Gerencser said.
At the outset of the season, Gerencser felt he was primed for a big year. He made it to semistate in 2020 but bowed out in the first round at 132 pounds. He was ready to improve upon that result in 2021.
"I felt pretty confident because at semistate I didn't finish the way I wanted to my sophomore year," he said. "I was fired up and motivated more than I have ever been."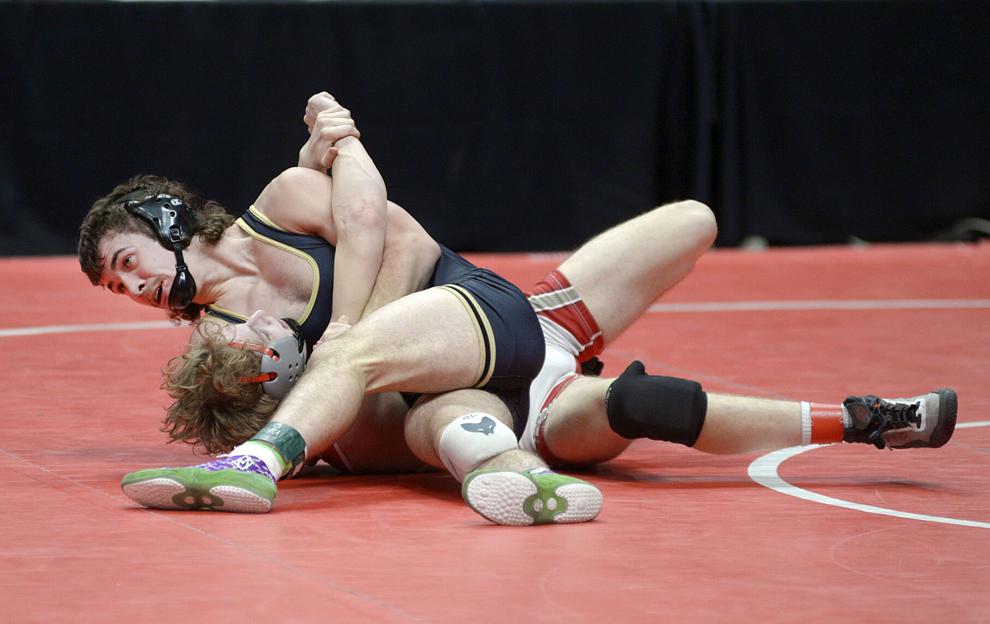 Gerencser won his first 26 matches of the season before falling to Delta's Dillon Tuttle in a 3-0 decision in the sectional final. A week later at the Jay County regional, Gerencser earned the title by pinning Tuttle in the championship in just 1:18 of the first period. He followed that up with a runner-up finish at New Haven, losing by fall to Oak Hill's Brody Arthur, who eventually placed fifth at the state finals.
After qualifying for the state finals, a lifelong dream had been realized for the junior.
"That was the goal, to make it to state," Gerencser said. "That's been one of my goals since I was 5."
One of four area athletes to make the state finals, Gerencser clinched a podium finish with a Friday night pin of Frankton's Seth Lawson at the 4:30 mark.
"I have a lot of respect for Seth, he's a great wrestler and a great kid and I actually grew up wrestling Seth in practice and training," Gerencser said. "But, winning Friday night was just icing on the cake for the season. At the start of the season, I wasn't even sure we'd have a season because of COVID, but to have it and place (at state) was just a great feeling."
His season was not spoiled despite three losses on Saturday to finish eighth with a 33-5 record. And that state experience serves as fuel for a return as a senior.
"Placing eighth is just a steppingstone," Gerencser said. "I want to place higher next year and I don't want to settle for less."