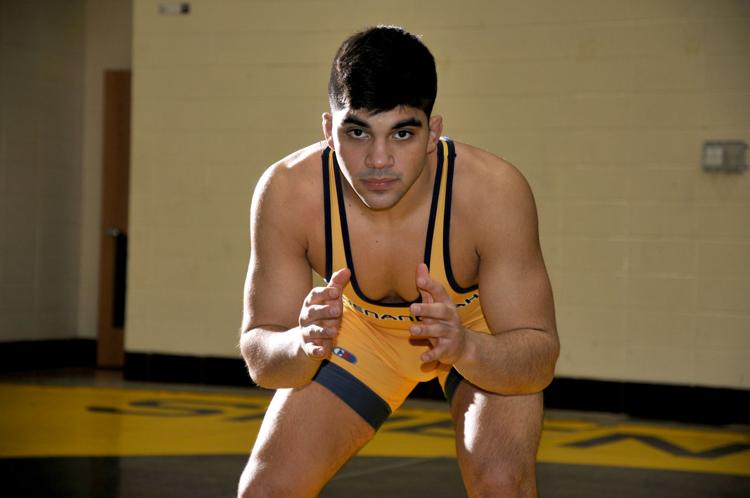 Last season began with frustration and ended in disappointment for Shenandoah's Silas Allred. The then-sophomore suffered an injury during football, delaying the start of his wrestling season, which concluded with quarterfinal loss and a fifth-place finish at the state meet.
It was not what he had in mind.
But that finish served as motivation for as perfect a season as an athlete can have, earning the junior a second consecutive nod as the Wrestling Athlete of the Year.
Allred stormed to the state championship in the 195-pound weight class, finishing with a 35-0 record, including 32 pins, two tech falls and one decision, his 11-2 victory in the final match.
"Oh yeah, I was very disappointed," Allred said. "It's tough … but this year, I gave it everything I had and put forth as much effort as I possibly could. That helped me go into my matches with confidence and at peace a little bit, knowing that I gave it everything I could."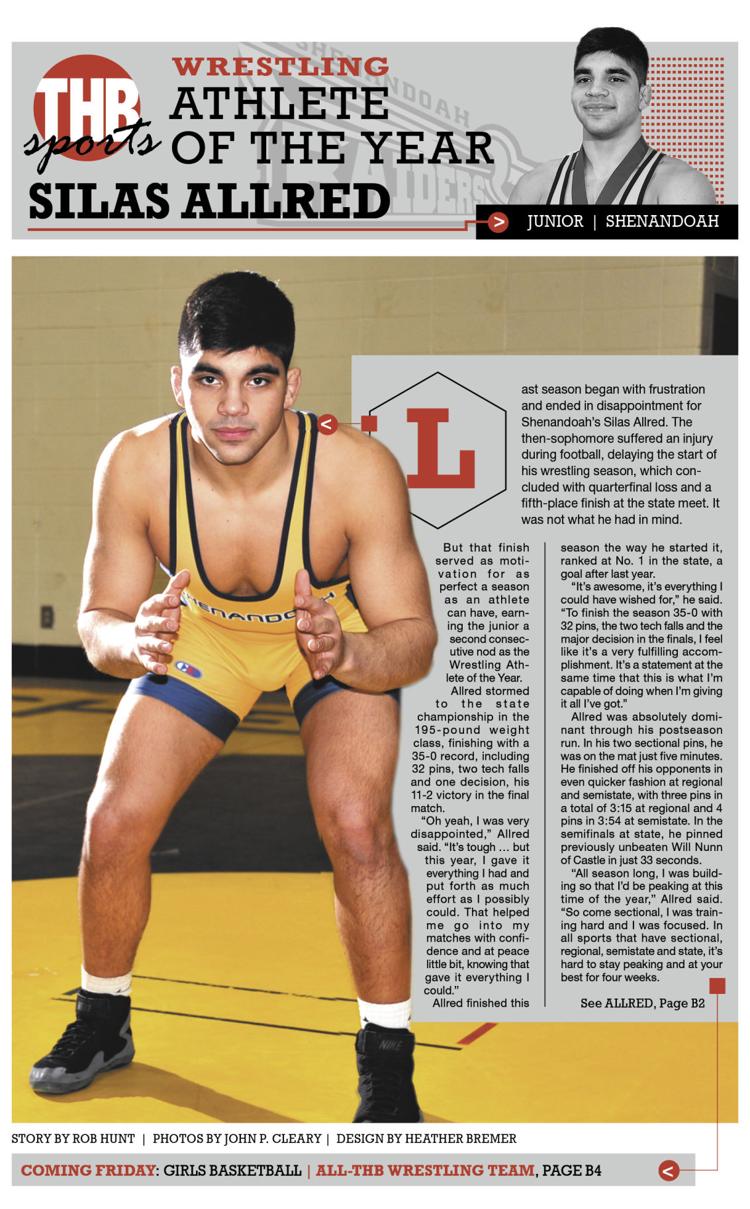 Allred finished this season the way he started it, ranked at No. 1 in the state, a goal after last year.
"It's awesome, it's everything I could have wished for," he said. "To finish the season 35-0 with 32 pins, the two tech falls and the major decision in the finals, I feel like it's a very fulfilling accomplishment. It's a statement at the same time that this is what I'm capable of doing when I'm giving it all I've got."
Allred was absolutely dominant through his postseason run. In his two sectional pins, he was on the mat just five minutes. He finished off his opponents in even quicker fashion at regional and semistate, with three pins in a total of 3:15 at regional and 4 pins in 3:54 at semistate. In the semifinals at state, he pinned previously unbeaten Will Nunn of Castle in just 33 seconds.
"All season long, I was building so that I'd be peaking at this time of the year," Allred said. "So come sectional, I was training hard and I was focused. In all sports that have sectional, regional, semistate and state, it's hard to stay peaking and at your best for four weeks.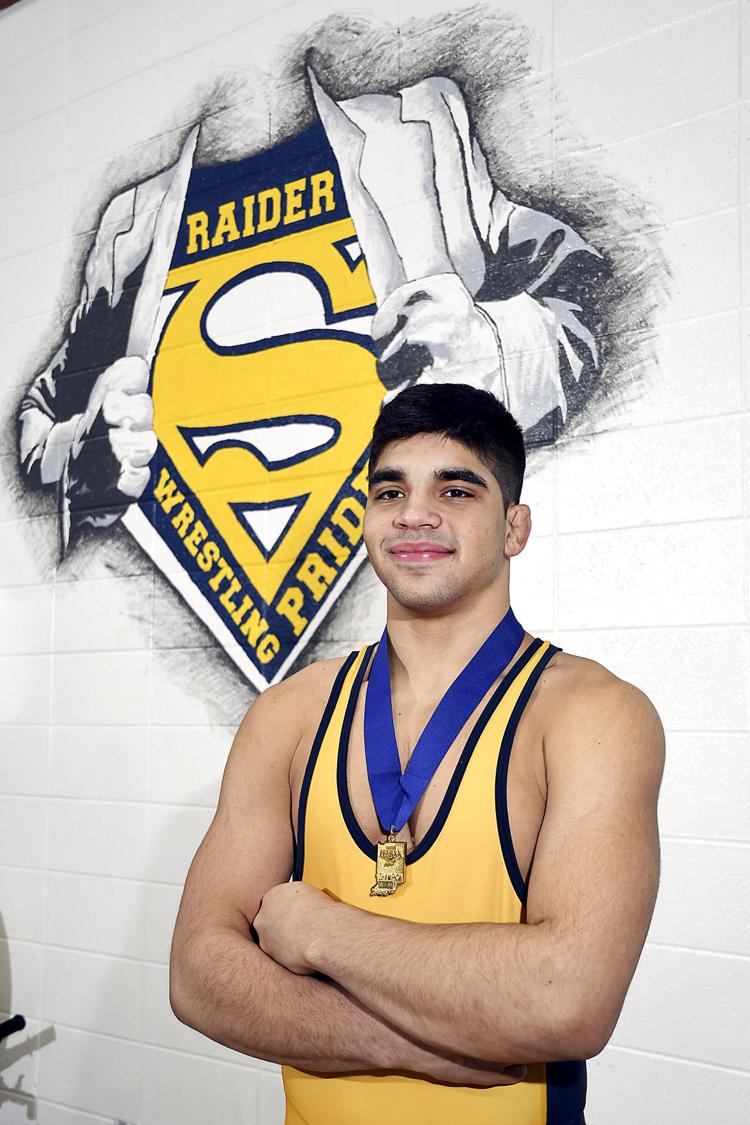 "I was very, very confident in my abilities," he added. "No disrespect to anyone else, but I knew for a fact that nobody had outworked me this offseason and nobody had pushed themselves the way I did on a daily basis."
That hard work paid off in the first wrestling state championship for Shenandoah High School, something Allred is proud of.
"I wanted to bring it back here," he said. "I wanted to make Shenandoah special. I take pride in the fact that Shenandoah is on the map now, it's known for wrestling."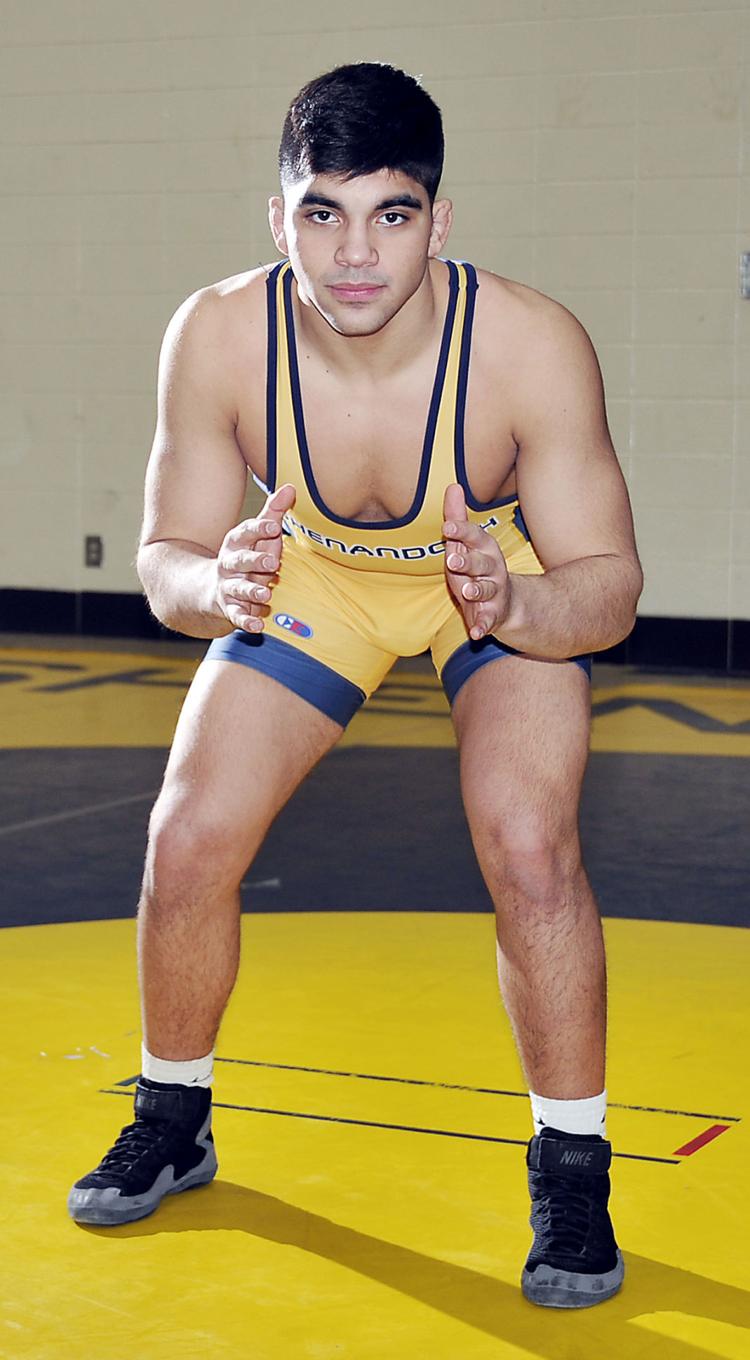 How does Allred hope to top a perfect year with one more season to go?
"The only I can think of that's better than 35-0 with 32 pins is 35-0 with 35 pins," he said. "Maybe a few more wins, I had a couple injuries this season I had to battle with.
"Maybe in the 40 (wins)," he added. "I don't know, we'll see when next season comes."