Luc Esquivel had a goal of playing golf for his high school team this year.  
But his dream was cut short when Tennessee approved SB 228 in March, preventing transgender middle and high school students from participating in sports of their gender identity. Tennessee is among at least 10 other states — including Alabama and Mississippi — that passed anti-trans sports laws this year.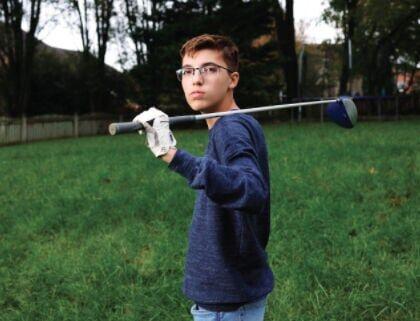 "I was really looking forward to trying out for the boys' golf team and, if I made it, training and competing with and learning from other boys and improving my game," said Esquivel, a transgendered 14-year-old boy from Knoxville. "Then, to have the legislature pass a law that singled out me and kids like me to keep us from being part of a team, that crushed me, it hurt very much. I just want to play, like any other kid."
Esquivel said he felt out of place for not wanting to wear skirts like the girls on the girl's golf team in middle school.
"I felt awkward and knew this wasn't the team for me," Esquivel said, adding that feeling out of place was depressing.  
On Nov. 4, Lambda Legal, the American Civil Liberties Union, and the ACLU of Tennessee filed a lawsuit challenging the Tennessee law, stating in the lawsuit by excluding transgender students such as Esquivel from sports, the law discriminates on the basis of sex and transgender status in violation of the right to equal protection guaranteed by the Fourteenth Amendment of the U.S. Constitution.
The Tennessee bill, sponsored by Republican Rep. Joey Hensley, passed 71-16 in the House and 27-6 in the Senate. Signed March 26 by Tennessee Gov. Bill Lee, the bill asserts that boys, in general, are physically stronger than girls and that girls could get injured playing with transgendered girls.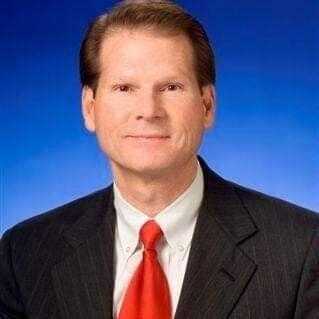 "The whole purpose of the bill is just to protect girls so that they have equal competition and don't lose out on scholarships because they had to compete against biological males in school," Hensley said. "I don't know of really any sports you can think of that they wouldn't have an advantage ... even if they're taking hormones, they still have the bone structure and the muscle structure they were born with and it's just an unfair advantage."
The bill also indicates that transgender girls in girl competitions discriminates against girls because the transgender athletes would displace girls in competitive events.
"I don't believe anybody should be treated differently and sometimes I think transgender students want to be treated differently and people to accept everything ... certainly everybody has the right to choose whatever lifestyle they want to live. In America, everybody does have choice, but when it comes to athletics, the competition should be equal," Hensley said.
Hedy Weinberg, ACLU of Tennessee executive director, argues that Tennessee lawmakers could not identify a single instance of a Tennessee student facing any harm from a transgender athlete playing sports, prior to passing the bill.  
While the Tennessee bill does not pertain to sports at the collegiate level, NCAA — which regulates college athletics policies — allows trans males to compete on male teams with testosterone treatments, unless a medical exemption is given. Trans females must undergo one year of testosterone suppression treatment before competing on female teams. 
State leaders also passed the "Student Bathroom Bill" this year, preventing transgender students from using the bathroom and locker rooms consistent with their gender identity.
Mississippi, Alabama pass anti-trans sports bills 
Weeks before the passage of Tennessee's bill, Mississippi Gov. Tate Reeves signed a more restrictive transgender bill March 8 – The Mississippi Fairness Act (Senate Bill 2536). 
It not only bans transgender athletes from participation in sports of their gender identity in middle and high school but it also extends to the collegiate level. The bill adds the stipulation of allowing students to bring civil cases against transgender students who enter a space opposite of their biological identity. 
"Any student whose bodily privacy is violated, including encountering a person of the opposite sex in a facility traditionally designated for the exclusive use of members of one sex, by any action, policy or practice of a primary or secondary school or institution of higher education shall have a private cause of action for injunctive relief, damages and any other relief available under law against the school or institution," the bill states.  
Alabama's new law — HB 391 — applies to public K-12 schools preventing transgender students from participating on teams based on their gender identity. 
"To be sent this message by their governor and their state that they're not welcome and we've seen data that suggests this push by legislators is increasing how much bullying is in schools against trans kids and singling them out and saying this is a second-class citizen," said Daye Pope, director of civic engagement for T.A.K.E. Resource Center, transgender support group in Birmingham. "Trauma that is inflicted on young people can stay with them for the rest of their lives. We're worried about not only the traumatic impact on kids right now, but the trauma these bills will have on kids as they grow up."
The Alabama bill includes language that males are born with a physical advantage — larger body size, lower percentage of body fat and greater maximal delivery of energy.  
"Even at a young age, biological males typically score higher than biological females on cardiovascular endurance, muscular strength, muscular endurance and speed and agility. These differences become more profound during and after puberty as biological males produce higher levels of testosterone," the bill states. 
"Trans people make up about 1% of the population as estimated so the idea that this very small number of people who happen to be trans would somehow dominate any part of society is very unlikely and strange as a talking point. This is a very small marginalized group in the United States," said Pope, a transgender female. "There's kind of an underlying sexism to the idea that anyone who these people are misgendering and saying isn't a girl would have an advantage automatically, assuming anyone who's ever had a Y chromosome is going to be better at sports or athleticism than anyone who has ever had an X chromosome, is just not true." 
The bill argues against studies that show testosterone suppressant doesn't significantly diminish natural testosterone. Mississippi's bill states that "a recent study" found that even after 12 months of hormonal therapy, a man who identifies as a woman and is taking cross-sex hormones had an "absolute advantage over female athletes and will still likely have performance benefits over women."
However, Stacie Pace, co-founder of Spectrum: The Other Clinic, which performs hormone therapy in Hattiesburg, Mississippi, disagrees.  
In general, youth younger than 16 can get a "puberty blocker" injection, which reduces the heightened levels of hormones that would induce secondary sex characteristics, Pace said.  
"Essentially what that does is it shuts puberty down in the body so that they don't have the physical change that cause them such strife and it gives them kind of a time out for one to two years or so to kind of go to therapy and make sure physical transition is something they are even interested in," Pace said. "… These meds, these life-saving medications that can put puberty on pause for the kids who are at such a high rate of suicide, can give them the time they need before starting hormone therapy."
Pace said, in general, therapies for transgender females give a person less muscles and denser bones. 
"You also have less action time to move those bones and now you also have less oxygen carrying capacity to move around. You could generally lose about 25 to 30% muscle mass, the way your muscles respond and innovate is going to decrease as well," Pace said. "So your reaction times are going to be somewhat decreased. Your red blood cell production is going to decrease to that of a more feminine range, which can be very problematic if you're an athlete.
"In my opinion, I think that these changes actually provide a handicap for these folks because they are coming from a place of a higher level of performance with testosterone to build up their body and then you just take it away," Pace continued. "And it's not to say that women are weak inferior creatures, but women are built differently. Trans women, therefore are also going to have a different physiology from that which they started off with, and it's going to impair their performance."
Pace said allowing transgender hormone services is important to the transgender community, as the community overall has about a 41% risk of suicide in their lifetime, and a nearly 50% risk for transgender teens. 
In a February 2020 edition of Pediatrics American Academy of Pediatrics' journal Pediatrics, a study found that the desire for puberty hormone blockers was low among transgender adults but presented better mental health outcomes for transgender persons.
Of more than 20,600 surveyed transgender adults age 18 to 36, 16.9% reported they at some point wanted pubertal suppression as part of their gender-related care but only 2.5% actually received pubertal suppression.
The study found that approximately nine of 10 transgender adults who wanted pubertal suppression but did not receive it experienced lifetime suicidal ideation.
A bill seeking to criminalize gender-affirming health care to transgender youth, stalled in the Alabama Legislature this year.  
Georgia has similar plans
A handful of restrictive transgender bills were filed this year in the Georgia General Assembly but were not voted on before the end of the legislative session.  
Rep. Matthew Wilson, D-Brookhaven, a member of the LGBTQ community, said he anticipates his colleagues moving forward with them in 2022. 
He plans to push forward a bill he's presented twice seeking to ban conversion therapy for youth younger than 18 in Georgia. His bill, HB 569, defines conversion therapy as any practice or treatment that seeks to change an individual's sexual orientation or gender identity, including efforts to change behaviors or gender expressions or to eliminate or reduce sexual or romantic attractions to feelings toward individuals of the same gender. 
The practice, he said, is not based in science and medical professionals who support his bill say the practice puts transgender persons at an elevated risk of serious harm through depression, anxiety, substance abuse and suicide.
Wilson recalled a story of a man who testified at a hearing for the bill, stating the man was forced by his parents into getting conversion therapy.
"It basically amounts to consumer fraud because it's sold as a solution to a child being gay, or bisexual or transgender," said Wilson, who identifies as a gay man. "One of the reasons why he is so vocal in advocating for this legislation is because of all of the stories that we will never hear about conversion therapy because this is something that happens in secret a lot of times, and even for kids who'd go through conversion therapy and survive the experience and move on with their lives, a lot of times in order just to survive this ordeal they have to bury this very deep within themselves. And so a lot of these stories we don't even hear."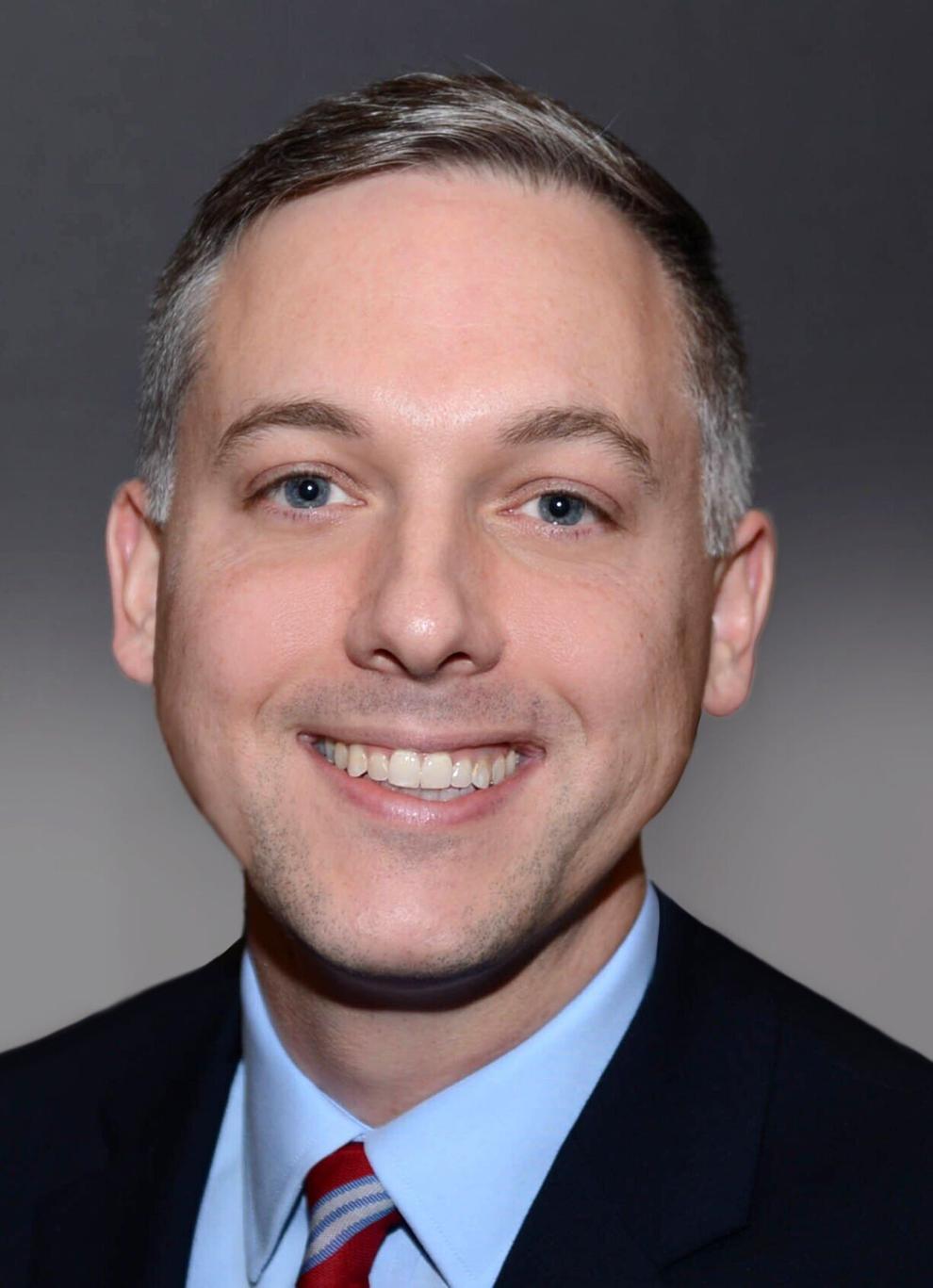 Rep. Ginny Ehrhart, a Republican from Marietta, filed HB 401 that prevents all health care professionals from performing any services upon anyone under 18 that attempts "to affirm the minor's perception of sex, if that perception is inconsistent with such minor's sex."
If approved, health professionals in violation of the law would be guilty of a felony, punishable by one to 10 years in prison.
Other proposed transgender bills in Georgia are similar to anti-transgender sports bills approved this year in Alabama, Mississippi and Tennessee.  
Sen.Marty Harbin, R-Tyrone, sponsored "Save Girls' Sports Act" SB 266 this year, which seeks to prevent transgender females from participating in girl sports in public and private school systems in Georgia.
The bill makes way for students and parents of cisgendered females to file a lawsuit or a grievance; Rep. Philip Singleton, R-Sharpsburg, sponsored a House version of the bill, HB 276, expanding the restriction to the collegiate level.
"There are no school districts in the state of Georgia who have said this is a problem that we need the state's help on, not a single school district," said Wilson, who opposes anti-trans sports bills.  "In fact, there are very, very few school districts that have ever even had to deal with this issue. And the ones that have figured this out on a local basis. I think that the bill sponsor has invented a problem so that they can get some political credit for attempting to solve a problem that doesn't even exist."
Singleton and Harbin did not respond to requests for comments on their bills.