5 Years Ago — 2015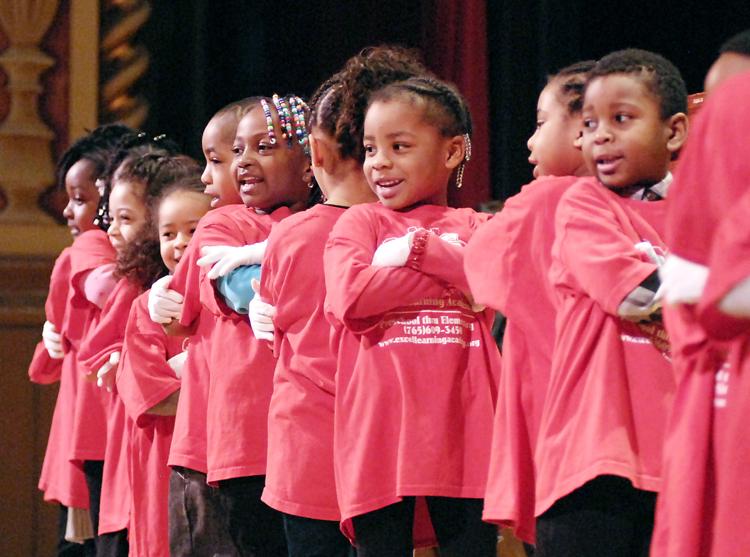 10 Years Ago — 2010
25 Years Ago – 1995
Jan. 18 — Amid shouts of "no," Anderson Community Schools board members agreed to delay for 30 days a vote on reorganizing the city's high schools. The board will discuss several options at a public forum on Jan. 30. The vote will come on Feb 13. The majority of people who filled the Anderson city auditorium opposed the delay, clamoring for a vote.
Jan. 19 — Despite a commitment of some county funds, the Madison County 4-H Association learned Tuesday that improvements at the fairgrounds are unlikely this year. The 4-H association, through the county extension office, had requested $383,000 to build a new community building and improve restroom facilities. The council did approve $100,000 to assist once the Bronnenberg Home is sold.
50 Years Ago — 1970
Jan. 18 — Charles W. Harbaugh, executive secretary of the Anderson Chamber of Commerce from July of 1947 to September of 1949, has been named to the second highest position of the Chamber of Commerce of the United States. He will become executive manager responsible for internal affairs and for the implementation of various Chamber programs under Arch N. Booth, executive vice president.
Jan. 18 — The Anderson Indians defeated the Michigan City Red Devils in overtime last night in the Wigwam, 85-83. That simple statement of fact hardly tells the story as an inspired Indian team, suffering through eight heartbreaking losses, put it all together against a team ranked No. 3 in both the AP and UPI ratings and only 24 hours earlier had run roughshod over fourth-ranked Elkhart. While no single individual could take all the glory, Gary Schuster was the hero of the hour as he pumped in a 20-foot jump shot with six seconds to go in the overtime period for the winning margin.
100 Years Ago — 1920
Jan. 20 — The Anderson Women's Booster meeting, held Monday at the Riviera theatre, proved a splendid success. Fully six hundred women listened with earnest attention to the talks given by L.E. Reeves, secretary of Anderson Chamber of Commerce, and James A. Van Osdol, president. The Riviera orchestra played several selections.
Jan. 21 — Bernard Vermillion, an employee of the Indiana Silo and Tractor Company in its Fairview street factory, was injured while juggling a sledge hammer. The heavy piece struck Vermillion in the head, inflicting two wounds.
From the 1800s
Jan. 18, 1895 — Ed Taylor, the popular young man who was for several years identified in what is now the Anderson news stand, yesterday purchased Shackelford's confectionary on Meridian Street. He will make several changes in the place and if possible will make it more of a feature of the city.
Jan. 18, 1895 — Chief of Police Coburn would do a kindly deed and win the everlasting gratitude of Anderson women if he would direct the police officers to arrest every boy found snowballing ladies who are out riding. A crowd of boys at Jackson and Eighth streets last night pelted every passerby.