THOUGHT FOR THE DAY
"I got a simple rule about everybody. If you don't treat me right, shame on you." — Louis Armstrong, American jazz musician (1900-1971)
TODAY IS ...
Today is SUNDAY, DEC. 1, the 335th day of 2019. There are 30 days left in the year.
HIGHLIGHT IN HISTORY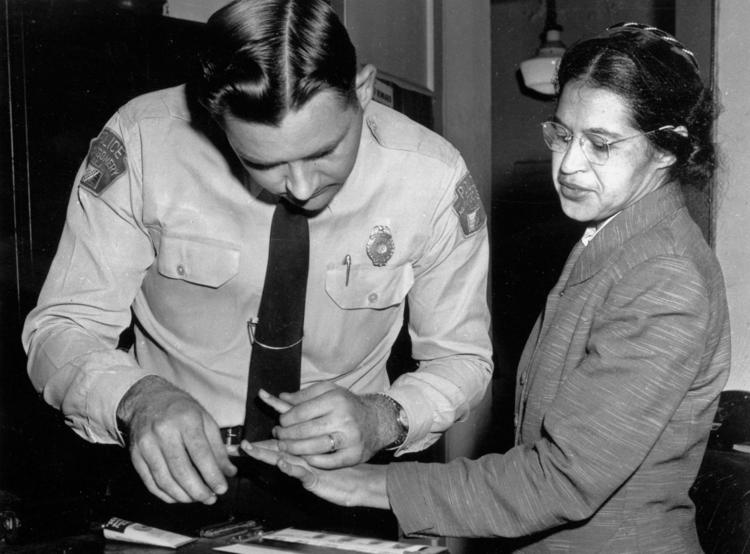 On Dec. 1, 1955, Rosa Parks, a black seamstress, was arrested after refusing to give up her seat to a white man on a Montgomery, Alabama, city bus; the incident sparked a year-long boycott of the buses by blacks.
TEN YEARS AGO
President Barack Obama ordered 30,000 more U.S. troops into the war in Afghanistan but promised during a speech to cadets at the U.S. Military Academy at West Point to begin withdrawals in 18 months.
ON THIS DATE
In 1824, the presidential election was turned over to the U.S. House of Representatives when a deadlock developed between John Quincy Adams, Andrew Jackson, William H. Crawford and Henry Clay. (Adams ended up the winner.)
In 1862, President Abraham Lincoln sent his Second Annual Message to Congress, in which he called for the abolition of slavery, and went on to say, "Fellow-citizens, we can not escape history. We of this Congress and this Administration will be remembered in spite of ourselves."
In 1941, Japan's Emperor Hirohito approved waging war against the United States, Britain and the Netherlands after his government rejected U.S. demands contained in the Hull Note.
In 1969, the U.S. government held its first draft lottery since World War II.
In 1990, British and French workers digging the Channel Tunnel between their countries finally met after knocking out a passage in a service tunnel.
CELEBRITY BIRTHDAYS
Actor-director Woody Allen is 84.
Singer Dianne Lennon (The Lennon Sisters) is 80.
Actress-singer Bette Midler is 74.
Actress-comedian Sarah Silverman is 49.
Rock/Christian music singer-songwriter Mat Kearney is 41.
Actor RIZ AHMED (Film: "Rogue One: A Star Wars Story") is 37.
Actress Ashley Monique Clark is 31.
Pop-rock-rap singer Tyler Joseph (Twenty One Pilots) is 31.
Actress Zoe Kravitz is 31.
Actor Jackson Nicoll is 16.