THOUGHT FOR THE DAY
"When we ask for advice, we are usually looking for an accomplice." — Saul Bellow (1915-2005).
TODAY IS
Today is MONDAY, JUNE 10, the 161st day of 2019. There are 204 days left in the year.
HIGHLIGHT IN HISTORY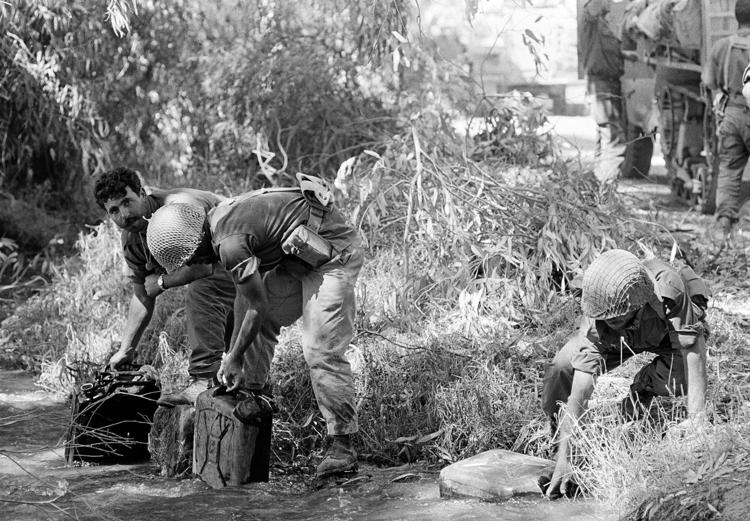 On June 10, 1967, six days of war in the Mideast involving Israel, Syria, Egypt, Jordan and Iraq ended as Israel and Syria accepted a United Nations-mediated cease-fire.
10 YEARS AGO
JAMES VON BRUNN, an 88-year-old white supremacist, opened fire in the U.S. Holocaust Memorial Museum in Washington, D.C., killing security guard Stephen T. Johns. (Von Brunn died at a North Carolina hospital in January 2010 while awaiting trial.)
ON THIS DATE
• In 1692, the first execution resulting from the Salem witch trials in Massachusetts took place as Bridget Bishop was hanged.
• In 1977, James Earl Ray, the convicted assassin of civil rights leader Martin Luther King Jr., escaped from Brushy Mountain State Prison in Tennessee with six others; he was recaptured June 13.
• In 1978, Affirmed, ridden by Steve Cauthen, won the 110th Belmont Stakes to claim horse racing's 11th Triple Crown. (Alydar was second while Darby Creek Road came in third in a five-horse field.)
• In 1991, 11-year-old Jaycee Dugard of South Lake Tahoe, California, was abducted by Phillip and Nancy Garrido; Jaycee was held by the couple for 18 years before she was found by authorities.
• In 2001, the Supreme Court, without comment, turned down a request to allow the videotaping of Oklahoma City bomber Timothy McVeigh's execution, scheduled for the following day.
CELEBRITY BIRTHDAYS
• Britain's Prince Philip is 98.
• Attorney F. Lee Bailey is 86.
• Actor Andrew Stevens is 64.
• Model-actress Elizabeth Hurley is 54.
• Actor Doug McKeon is 53.
• Rhythm and blues singer JoJo is 48.
• Former Louisiana Gov. Bobby Jindal is 48
• Country singer Lee Brice is 40.
• Olympic gold medal figure skater Tara Lipinski is 37.
• Sasha Obama is 18.